Douglas Partner Program / Marketplace: More than every 10th eCom order contains a partner product
Max Melching has been working in the areas of online marketing and data intelligence for Douglas in a leading position since 2018. He looks after all countries and companies within the Douglas Group in-house, is responsible for collecting, analyzing and activating the data and co-founded the Retail Media Business. In addition to these functions, the expansion of the Douglas Partner Program has been part of his area of ​​responsibility since this year. He spoke to us about its expansion and strategy.
How long has the partner program existed and what was the basic idea behind it?
Melching: The Douglas Partner Program is a closed marketplace and went live in Germany at the end of 2019. The basic idea behind it was above all our way to the leading beauty platform in Europe and the question "How can we further improve our product range for customers and become a one-stop shopping destination for Beauty & Beyond?"
Within a year and a half, we added over 100,000 additional products to our platform, tripling our range. In the classic retail business, this step would be almost impossible within such a short time, so the marketplace model offered itself as a solution. We are now in the process of rolling it out to other countries bit by bit. We are already live in Austria, Poland and France – the Netherlands, Italy and Spain will follow this year and next.
How big is the marketplace and what has been achieved so far?
Melching: In terms of the number of different products, the marketplace was already larger than our own range within the first year. A marketplace product is already included in more than every tenth order in our online shop or app.
The decisive effect here is that the vast majority of marketplace orders contain not only the marketplace product, but also Douglas' own products. This means that we have so-called mixed shopping baskets that lead to an up-selling of the customer. Our customers buy from us in several categories – not just a beauty product, but also products from categories such as health, jewelry or home & living. This in turn naturally leads to an increase in purchasing frequency and the average value of the shopping cart, and the customer becomes even more valuable to us.
How many and which marketplace partners are represented on the Douglas Marketplace?
Melching: There are now over 100 marketplace partners in Germany on our platform. We have a diverse mix of partners, brands and retailers, from start-ups to the giants of the respective industry.
For example, we have partners like Christ or Butlers live, but also numerous smaller brands that often wouldn't even have the chance to be bought by us. Through the partner program, you will still have the opportunity to benefit from the Douglas range within a few weeks and list your products on our platform.
What categories does the marketplace include?
Melching: At its core, we are and will remain a beauty platform – with useful additions for our customers. We have both beauty partners who have a very similar and sometimes even the same range. But we also have many new categories in areas such as health, nutritional supplements, jewelry & accessories or home & living.
It's a mix, and we're not just concerned with an additional range. We also use our partner program for the so-called "backfill" by including partner products that we already carry ourselves. As soon as we go out of stock, the backfill logic takes effect immediately, the partner's product goes live and we are therefore available to the customer without interruption.
Which models are offered to the marketplace partners?
Melching: We run a closed marketplace in which we are the seller to the customer. The first rule is that the partner and their products match our customers and our platform. Product data is transmitted via our central Mirakl interface, then checked by us and priced accordingly and finally taken live. We are currently running in the dropship model, so the partner has to take over the fulfillment for the customer. In the future, we will also offer this service, in particular to enable smaller brands and partners from abroad to scale their business even more efficiently on the Douglas platform.
What obligations does Douglas and the marketplace have towards its marketplace partners?
Melching: We are the seller of the goods, so officially, for the legal stand, we are also the buyer of the goods. We buy the goods from the partner and sell them to the customer at a price set by us. Accordingly, we also offer first-level customer support. Our customer service will answer the first questions about the order and only when we go deeper into the product details do we contact the respective partner. In principle, we take everything from the partner – apart from the dispatch and delivery of the product data.
What advantages do I have as a marketplace partner?
Melching: Above all, the enormous range of our platform and our BeautyCard customers is a decisive advantage. In addition, the customers' mixed shopping baskets ensure up-selling. Customers who are already digitally savvy, shop online and in a similar price segment in the beauty sector, can be activated much better. The Douglas Partner Program is a strong sales lever and an additional channel to present products in a high-quality environment.
As a marketplace partner, how can I advertise my products on the platform?
Melching: We offer the usual range of online and performance marketing for every product we carry. It goes without saying that this is part of our service and part of our partnership. These include, for example, campaigns in SEA, retargeting and affiliate or our SEO measures.
There are further options directly on the platform to push products and brands even more strongly. These retail media solutions, such as Sponsored Product Ads, are very popular with our partners in order to secure the top spots in their respective relevant categories and search result pages and to further increase their performance.
How do you prevent Douglas' brand image as the No. 1 beauty retailer from being blurred in the marketplace?
Melching: We have already successfully made the path from retailer to platform. With regard to the premium brand image of Douglas, however, there is definitely a stretch: If you talk about a one-stop shopping platform on the one hand, you can no longer be exclusively a premium retailer. Drugstore or pharmacy products are now also an important part of our platform, for example.
Nevertheless, precisely because of our brand image, we are a closed marketplace through which we have absolute quality control. A premium image is not only defined by the price, but also by the entire appearance of the platform, e.g. also the product data. We check all products before they go live and only take on live partners who we know will suit our customers and our product range mix. This sets us apart from open marketplaces where, in principle, anyone can sell.
What role models or competitors are there in the industry?
Melching: We are THE platform and also THE marketplace in the beauty sector. When it comes to fashion, for example, it is already a very established model with some large marketplaces in Germany.
In the beauty sector, however, there is no one who runs a platform and a marketplace in this fashion. Of course, we have one or the other pure player, i.e. pure online retailers, as competitors, but they mainly have their own range of products, which allows us to set ourselves apart for our customers.
How has the corona pandemic affected the marketplace?
Melching: The pandemic has, of course, spurred the eCom and marketplace business. Thanks to our BeautyCard, we know what is being bought online and offline and we get a uniform customer journey. Especially when all stores were closed, many customers bought online for the first time. If you don't start from scratch with the data but, thanks to the BeautyCard, can look back on a data history of many years in stationary sales, you of course have an enormous advantage in addressing these customers. Our connection of the data with the stationary business is also a decisive point that distinguishes our platform from a pure online retailer.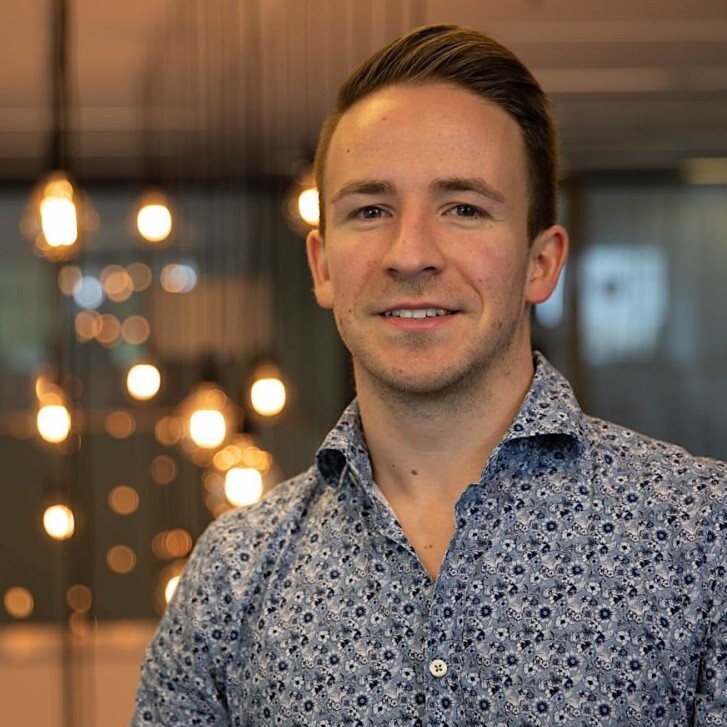 Latests Posts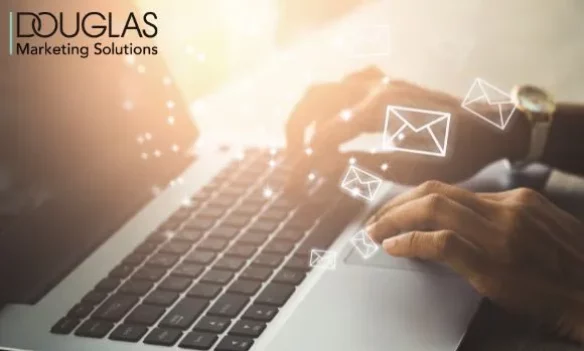 The email address is the ultimate gateway to our multimedia lives and most people keep their personal email addresses forever. Therefore, it stands to reason that many see the email address as the key to the future of digital marketing and advertising. It can identify target audiences across devices, channels and platforms and is inherently personal. Mail hashing makes it possible to reach target groups in a privacy-safe way that is highly customized and personalized. Find out exactly what mail hashing is, how it works and how it can benefit your brand in this DOUGLAS blog post. Have fun reading!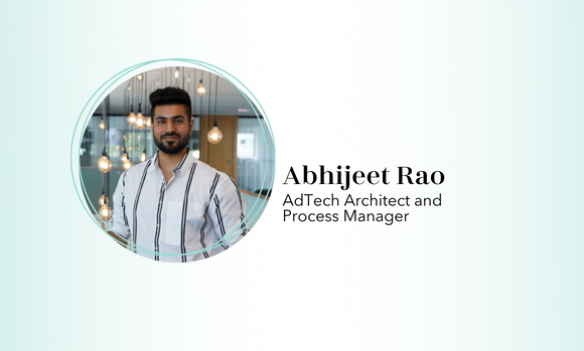 Programmatic advertising, ad operations and tech integration – this is just Abhijeet's language. He is an engineer with a digital mindset and passion for advertising technology and automation tools. With years of experience in the technical and programmatic fields, Abhijeet develops data-driven solutions that are designed to help you and your beauty brand achieve your goals.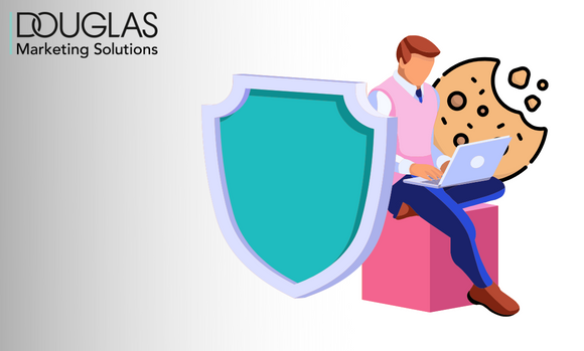 Known and feared in the advertising industry: the shutdown of third-party cookies. In 2022, the corporate giant Google wanted to discontinue third-party cookies in the Chrome browser. Last summer, however, this deadline was extended to 2023. And now the corporation is postponing the end of third-party cookies by another year to 2024. In this blog post, you'll learn everything you need to know about the elimination of third party cookies and how DMS has already been driving successful marketing strategies for years now using first party cookies and retail media. Have fun reading!