Social Ads: Social & Display Advertising for Unique Reach
---
Discover the power of a social & display advertising campaign with
DOUGLAS MARKETING SOLUTIONS.
We combine powerful 1st party data with customized brand audiences to showcase your product. Through a well-crafted campaign, supported by off-site campaign management and re-targeting strategies, we ensure unique reach and awareness for your brand.
Powerful Data Management Platform for Optimal Ads
Our unique data management platform generates user-centric audiences from diverse 1st party data from our e-commerce, CRM and store platforms. This results in optimized ads – tailored to different users, from gift shoppers to make-up addicts to fragrance lovers. To make the ads effective for your brand, we capture the right audience, perfectly tailored to your unique needs.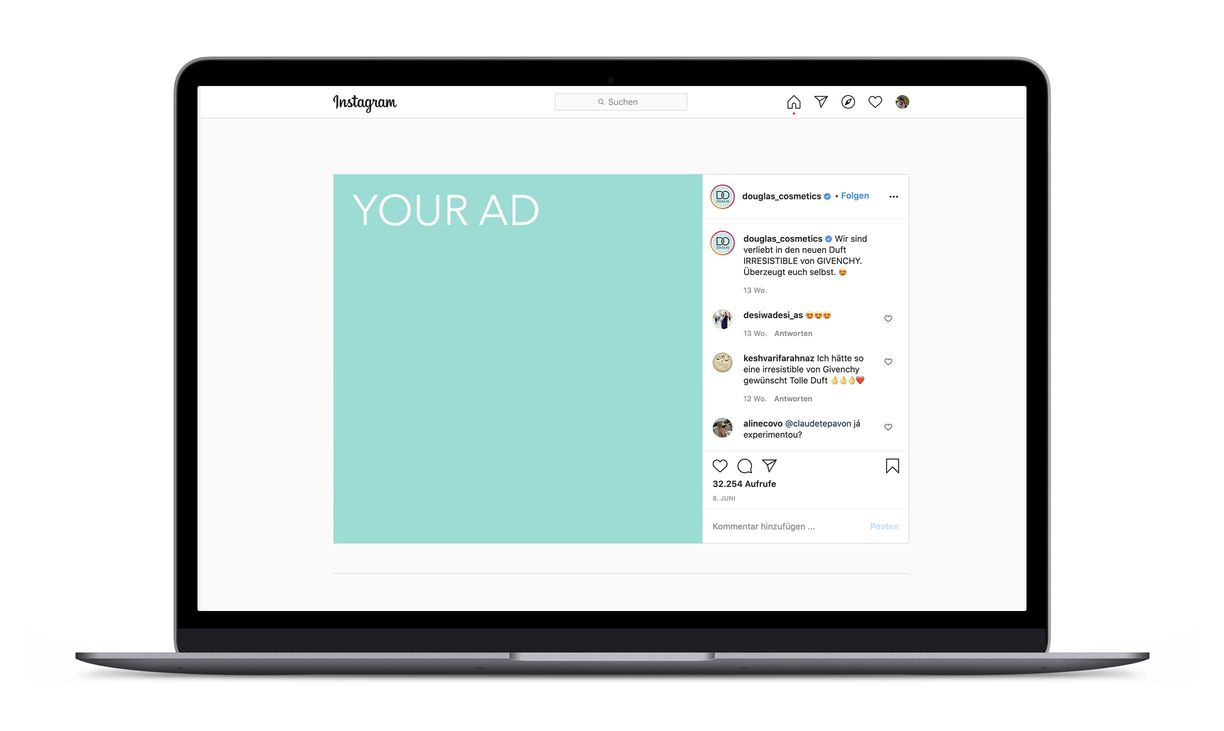 Comprehensive Web Presence across Multiple Media Channels
Through targeted campaign management across multiple media channels, including social media, we ensure that your brand has a broad presence. We focus on reach by making sure your brand is where potential buyers are. In this way, we guarantee a prominent and resounding presence for your products and ensure that your brand can stand its ground in the ever-changing digital landscape. A multi-channel strategy allows you to reach potential customers at different stages of the buying journey. This can help increase conversion rates by delivering the right message at the right time through the right channel.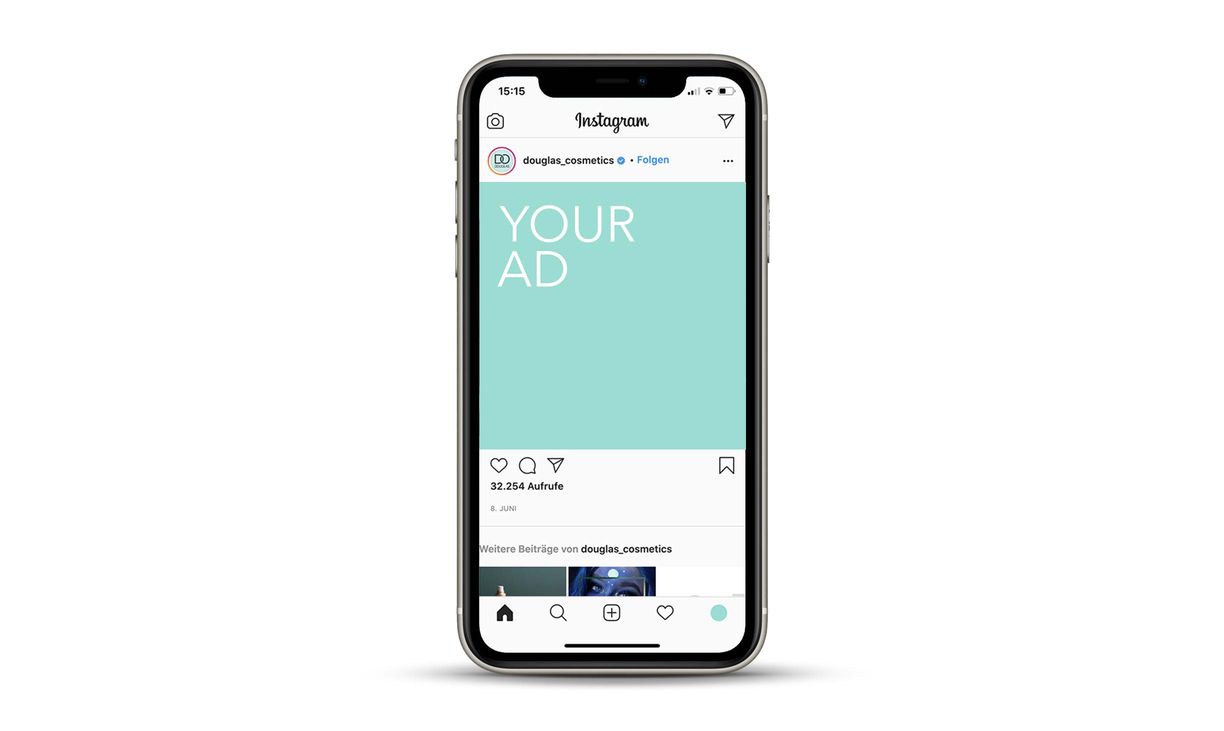 Our Methodology for Advertising Campaigns
Your brand deserves maximum exposure. With our specialized re-targeting and re-engagement strategies, we drive prospects and potential buyers specifically to your product in the DOUGLAS onlineshop. Our approach is focused on guiding your brand safely through the many channels of the digital universe.
Every campaign we implement for a company is planned and executed with the utmost care. Our experienced experts at DOUGLAS MARKETING SOLUTIONS will develop a customized campaign strategy that meets your brand's specific goals and needs.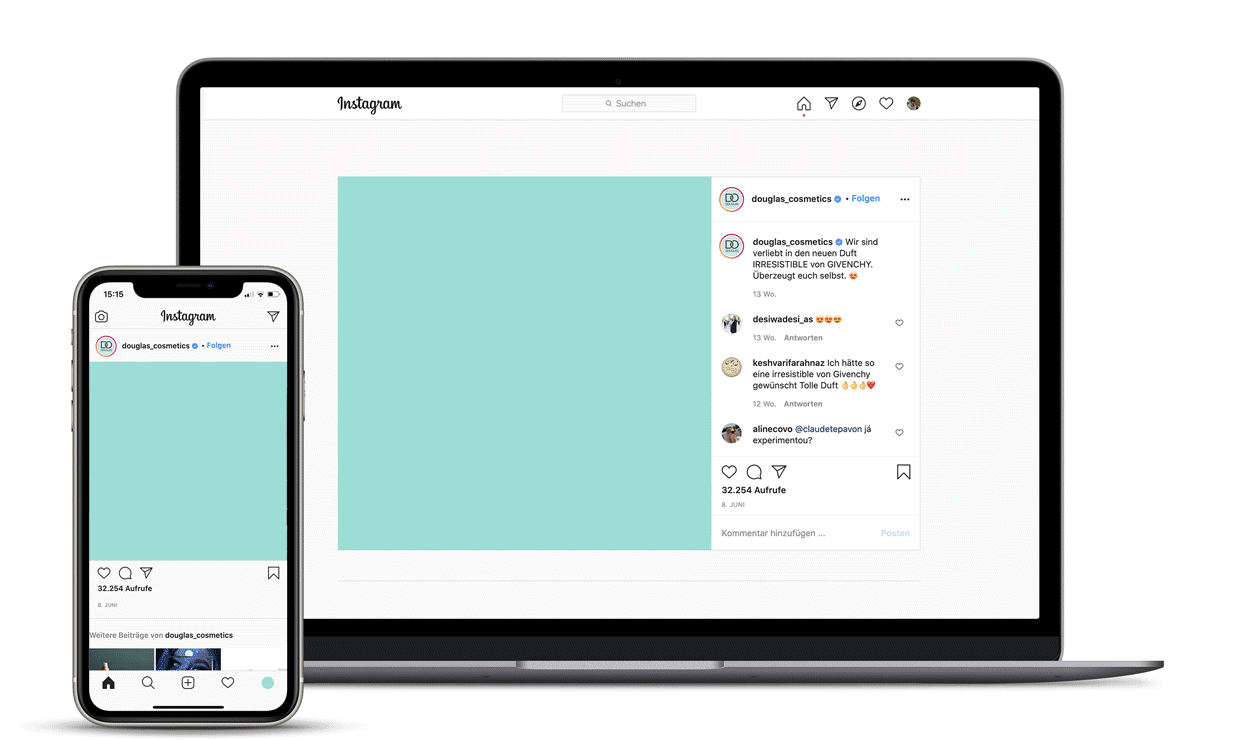 Book Social Ads and get started!
---
Utilize DOUGLAS MARKETING SOLUTIONS' expertise in social & display advertising and experience the benefits of how we can make your brand stand out.
Frequently Asked Questions
---
Still have questions about the campaign?
Here are the answers to the most frequently asked questions!
---
How do we target for Social Ads?

Social ads target audiences based on a variety of criteria including demographics, interests, online behavior, and more. Advertisers can target their ads to specific audiences to increase the likelihood of a positive response.
---
How do we measure the success of Social Ads?

We measure the success of social ads through a variety of metrics, including engagement rate, click-through-rate (CTR), conversion rate, and return on investment (ROI). We work with detailed analytics tools to track the performance of your campaign and optimize it to perfection. Again, we provide you with the best possible advice and ongoing reporting.
---
Can you do specific targeting with Display Advertising?

Yes, display advertising allows for specific targeting based on various criteria such as location, age, gender, interests, etc..This helps to show ads to users who are most likely to interact and convert.
---
How do you set a budget for Social and Display Advertising Campings?

Setting a budget for your campaigns should be based on your business goals, target audience, and expected results. We'll consult with you on this and help you to make an informed budget decision with the best possible bang for your buck.
---
What kind of content works best for Social and Display Ads?

For social ads, content that tells emotional stories or provides value tends to work best. For display ads, visually appealing and creative ads that grab users' attention are most effective. In both cases, it's important to include clear and compelling call-to-actions (CTAs) to encourage users to interact. We can advise you on all aspects of social ad content to help you achieve the best possible results.
---
More Advertising Solutions
---
Discover more Retail Media advertising solutions and enable rich, data-driven targeting options!