Stop guessing. Start retail data-based marketing.
As Europe's leading beauty retailer, Douglas offers your brand a unique stage to target a beauty- and lifestyle-savvy audience.
Experience how to turn a treasure trove of first-hand data into tangible campaign results!
Targeted approach through First-Party-Data
We ensure your brand's success using our most valuable asset: a unique combination of first-party e-commerce, store and CRM data. This allows us to provide comprehensive, data-based targeting options, as well as identify and reach the audience most likely to show high interest in and buy your products.
ON-SITE CAMPAIGNS
OFF-SITE CAMPAIGNS
PRODUCT-TEST CAMPAIGNS
Get access to beauty shoppers around Europe
>

2400

Stores across Europe
>

44M

CRM member (beauty card holder)
#1
Retail beauty app in Europe
>

32M

Online shop visits per month
>

4M

Followers on social media
>

500

Selectable cluster segments
We offer strategic consulting, professional campaign management & transparent reporting
ANALYSIS & STRATEGY
We develop powerful customized media strategies based on the "data-to-insights-to-action" principle. We crunch the available data, generate unique insights on your target group, and develop an activation strategy.

360° campaign
management
PLANNING & IMPLEMEN­TATION
After developing a strategy, we create a detailed media plan complete with performance values and KPIs. Then the campaign proceeds to operational management. 
CONTROL & REPORTING
Once the campaign is live, the ad operations team continuously optimizes delivery. Interim reporting keeps you in the loop. A transparent final report and joint evaluation of the results comes at the conclusion of the campaign.
Latest Posts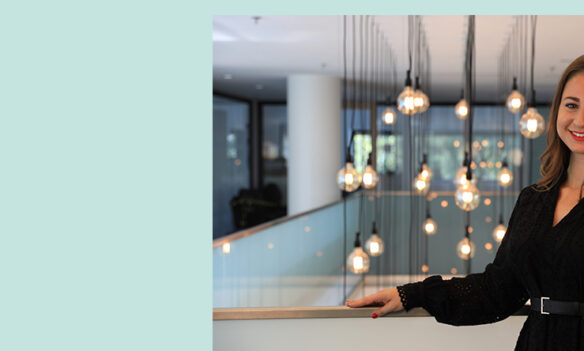 Behind the scenes at Douglas Marketing Solutions! Behind our #adsolutions stands a great team that we would like to introduce to you. Our next team member is Aylin Ersan: Head of Digital Media & Retail Media Lead. Aylin will tell you what makes her work so special and she also has a tip for beauty brands!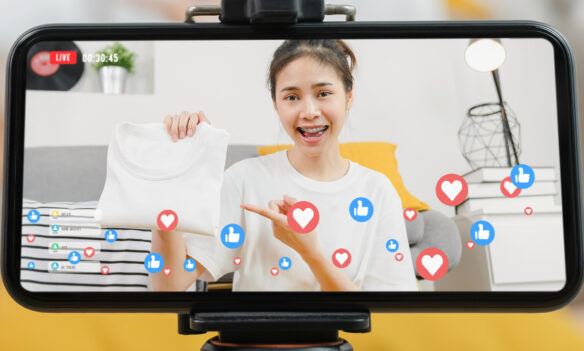 Shopping via livestream has triggered a real boom in China. In 2020, Chinese online retailers doubled their sales with this form of teleshopping. This has given rise to an industry with a turnover of around €134 billion, 50,000 livestreams per day, and 260 million views. But how sustainable is this hype?