Behind The Scenes: Abhijeet Rao – AdTech Architect & Process Manager
Programmatic advertising, ad operations and tech integration – this is just Abhijeet's language. He is an engineer with a digital mindset and passion for advertising technology and automation tools. With years of experience in the technical and programmatic fields, Abhijeet develops data-driven solutions that are designed to help you and your beauty brand achieve your goals.
What

drives

me

?
Challenging projects, inspiring teamwork and the opportunity to combine data and technology. My motivation is to achieve data-driven results. As an AdTech Architect & Process Manager, I am driven by the daily challenge. My goal is to always learn new things to develop ideas for improvement or find ways to solve problems – the only way to move forward.
What makes my work special?
The online world is constantly changing – and so is my work. Futuristic projects, such as a world without cookies, 1st-party data solutions or Customer Data Platforms (CDPs), require dynamism and creativity. Together with an enthusiastic and motivated team, the search for innovative solutions makes my work so special. It's a constantly changing and evolving environment – and I have a front row seat. It excites me to observe this process and to help shape how something bigger emerges from a simple idea.
What is my tip for beauty brands?
In the world of digital advertising, dynamism is a crucial success factor. The disappearance of third-party cookies will turn this world upside down. So, my advice to beauty brands is: reduce your brand's dependence on third-party data. Rather, take advantage of DOUGLAS' rich first-party data to target your very valuable users in a highly relevant environment.
At DOUGLAS MARKETING SOLUTIONS, we generate a large field of data from 1st-party solutions. The combination of high-quality data, audience reach and the right technological resources at DOUGLAS will help you successfully achieve a wide range of your campaign goals.
Latests Posts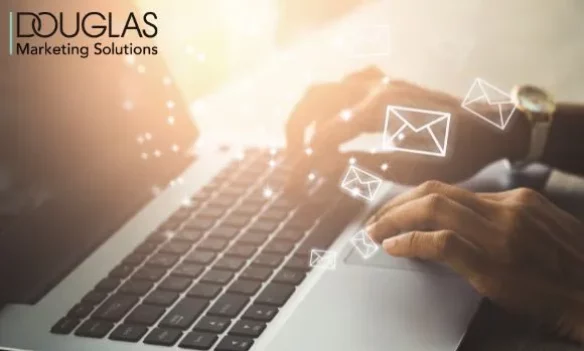 The email address is the ultimate gateway to our multimedia lives and most people keep their personal email addresses forever. Therefore, it stands to reason that many see the email address as the key to the future of digital marketing and advertising. It can identify target audiences across devices, channels and platforms and is inherently personal. Mail hashing makes it possible to reach target groups in a privacy-safe way that is highly customized and personalized. Find out exactly what mail hashing is, how it works and how it can benefit your brand in this DOUGLAS blog post. Have fun reading!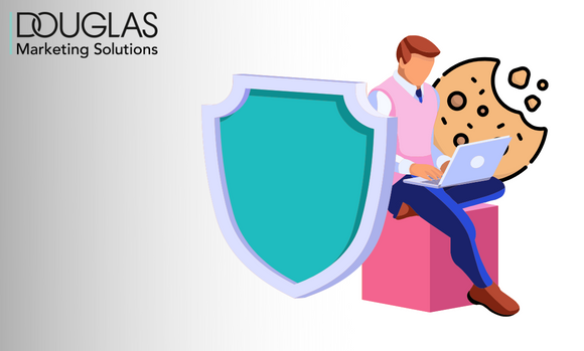 Known and feared in the advertising industry: the shutdown of third-party cookies. In 2022, the corporate giant Google wanted to discontinue third-party cookies in the Chrome browser. Last summer, however, this deadline was extended to 2023. And now the corporation is postponing the end of third-party cookies by another year to 2024. In this blog post, you'll learn everything you need to know about the elimination of third party cookies and how DMS has already been driving successful marketing strategies for years now using first party cookies and retail media. Have fun reading!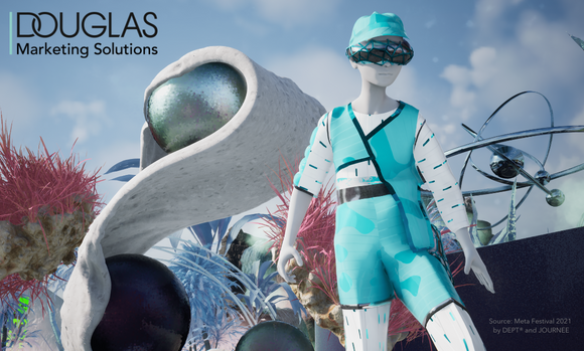 Since Facebook founder Mark Zuckerberg renamed his company FACEBOOK INC to META PLATTFORMS INC and announced that he had laid the foundation for a whole "metaverse", the English term "metaverse" has been on everyone's lips. But what exactly is it all about? Which new doors are opened for companies by such a digital universe? In this blog post, you will learn everything about the background as well as the ideas and perspectives of Mark Zuckerberg and his Metaverse and how companies like DOUGLAS can bring their eCommerce to a new level in the Metaverse. Have fun reading!