Cookieless World – what the end of third party cookies means for DMS and how we can still remain successful
Known and feared in the advertising industry: the shutdown of third-party cookies. In 2022, the corporate giant Google wanted to discontinue third-party cookies in the Chrome browser. Last summer, however, this deadline was extended to 2023. And now the corporation is postponing the end of third-party cookies by another year to 2024. 
The final elimination of third party cookies is coming: Google Chrome is going to follow browsers like Firefox and Safari, which already implemented restrictions against third party cookies. By 2024, the browser will block and no longer allow controversial third party cookies. But what exactly are third & first party cookies, and what do companies need to focus on when it comes to personalized advertising? In this blog post, you'll learn everything you need to know about the elimination of third party cookies and how DMS has already been driving successful marketing strategies for years now using first party cookies and retail media. Have fun reading!
Back to Basics: What exactly are cookies?
"Accept all cookies" – several times a day we are faced with the question whether we want to accept cookies or not when visiting a website. Many choose to do so, some choose not to – without really knowing what cookies even are. Simply put, cookies are a way to track a user's interests. They record the content that potential customers are interested in. This data is then stored in the browser, based on which an interest profile of the user is ultimately created. This data can subsequently be used to display tailored advertising to the potential customer. There are two different types of cookies: the problematic third party cookies, which are about to be phased out, and the first party cookies.
Third Party Cookies
Third party cookies are the ones that will be banned by Google in 2024. They are placed by Adverser on various websites to monitor user behavior in order to create a user profile. This profile then forms the basis for displaying tailored advertisements to the user when they visit the same website again. Third party cookies are particularly problematic as a third party provider is responsible for tracking the potential customer's data and then compiling it into a user profile. 
First Party Cookies
First party cookies are also responsible for collecting data. However, the difference between this and third party cookies is that the behavioral patterns of the users are tracked by the visited website itself. The companies collect their customers' data and use it to display tailored advertising once the user returns to their website. Part of these First Party Cookies are:
Necessary cookies
Performance cookies
Functional cookies
Advertising cookies
The disadvantages of eliminating third party cookies
Of course, there are good reasons why third party cookies have been successful for such a long time. First and foremost, by tracking user behavior, personalized advertising could be displayed on all partner websites. This meant that potential customers could be redirected to the company's own website. This will no longer be the case after the end of third-party cookies. From that point on, the placement of ads will be limited exclusively to the company's own website.
In line with this, it will also become more challenging to redirect potential new customers to other websites or online shops. In addition, many companies will have to improve their CRM and CDP platforms to encourage their customers to share their data with them. Content located behind paywalls will also become increasingly important as first-party data is collected through every login, which companies use to carry out targeted marketing measures.
How to be successful on the web without third party cookies
For many companies, the banning of third party cookies feels like a "cookie-calypse" – one of the most important and successful ways of placing targeted advertising is completely eliminated. However, one thing is clear: the end of third party cookies is not the end of successful marketing. There are already many alternatives and solutions to compensate for this gap and to develop successful marketing strategies in the direction of retail media.
First party cookies – Probably the most important task that is now faced by companies and website operators is to expand first party cookies. The important thing here is to carefully collect all relevant data from the user themselves in order to create a meaningful interest profile. Customer data platforms (CDP) are particularly useful for this: here, data from the app, the website and, if applicable, the brick-and-mortar retailer are brought together and compiled into a user profile of the customer. This profile is then analyzed in a business intelligence solution in order to display the right advertisements to the customer.

Cookie Consent Management – Important in the expansion of first party cookies is that companies find intelligent ways to implement cookie consent on their website. Also, special attention should be paid to making it clear to the user that all data will be kept confidential.

Second party data – Simply put, this is the acquired data from another company's first party cookies. Here it is crucial that a common benefit is guaranteed and that both companies profit. In addition, customers must be able to decide whether they agree on this or not. 

Contextual advertising – The appropriate advertisement is displayed on the basis of certain keywords. For example, a MAC advertisement can be displayed next to a report on make-up.
The DMS way: how we have been successful for years with retail media and first party data
At DOUGLAS, we have been able to refer to various successful marketing strategies for years now. We mainly rely on first party data and retail media. With our DOUGLAS Card, we have found a highly attractive way for customers to efficiently collect relevant data: our CRM program not only offers us countless advantages, but should also be profitable for our customers. Thus, in exchange for their data, we offer our customers various benefits such as:
Discounts through various discount codes or exclusive sale promotions, 

goodies and giveaways, 

a payment function with the DOUGLAS Card Premium, 

the DOUGLAS Magazine and

many more.
These benefits put the customer and the advantages they receive in exchange for their data in the foreground. This makes it easier for many to participate in our CRM program and thus give us their data. We at DMS use the user profile of our customer created from this data in combination with the data from the first party cookies for our various advertising solutions, which we place directly in our online shop. 
Retail media is therefore very important to us. We focus 100% of our marketing strategies on our own online shop, which means that we encounter far fewer stumbling blocks: Advertisements and the targeted purchase take place in the same place, making tracking and attribution a breeze. This helps us personalize our advertising solutions in a way that would never have been possible with third party cookies. 
A conclusion to DMS's Cookieless World
In recent years, DMS has already made the best possible preparations to lay the foundations for successful marketing entirely without third-party providers. With our first party cookies, we can offer ourselves and the companies we count among our customers an optimal foundation for creating personalized advertisements even without the data of third-party providers. The important thing in the "cookie-calypse" is to offer attractive ways for users to obtain relevant data from them. A well-thought-out cookie consent management and an appealing CRM program can be particularly helpful here.
Latests Posts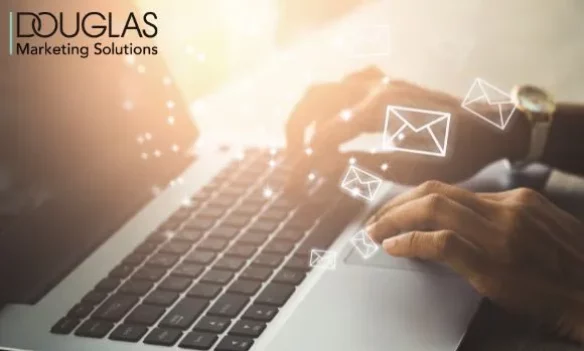 The email address is the ultimate gateway to our multimedia lives and most people keep their personal email addresses forever. Therefore, it stands to reason that many see the email address as the key to the future of digital marketing and advertising. It can identify target audiences across devices, channels and platforms and is inherently personal. Mail hashing makes it possible to reach target groups in a privacy-safe way that is highly customized and personalized. Find out exactly what mail hashing is, how it works and how it can benefit your brand in this DOUGLAS blog post. Have fun reading!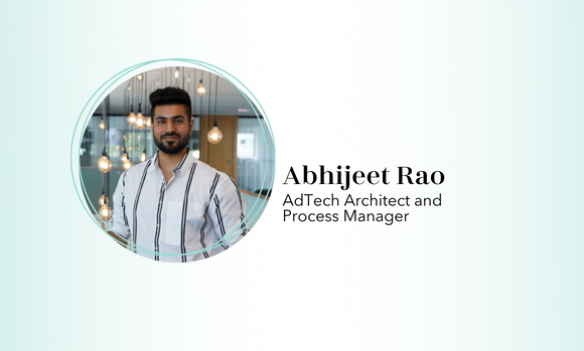 Programmatic advertising, ad operations and tech integration – this is just Abhijeet's language. He is an engineer with a digital mindset and passion for advertising technology and automation tools. With years of experience in the technical and programmatic fields, Abhijeet develops data-driven solutions that are designed to help you and your beauty brand achieve your goals.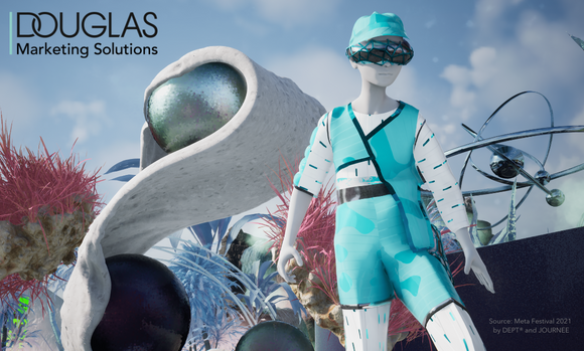 Since Facebook founder Mark Zuckerberg renamed his company FACEBOOK INC to META PLATTFORMS INC and announced that he had laid the foundation for a whole "metaverse", the English term "metaverse" has been on everyone's lips. But what exactly is it all about? Which new doors are opened for companies by such a digital universe? In this blog post, you will learn everything about the background as well as the ideas and perspectives of Mark Zuckerberg and his Metaverse and how companies like DOUGLAS can bring their eCommerce to a new level in the Metaverse. Have fun reading!