Stop guessing. Start retail data-based marketing.
As Europe's leading beauty retailer, Douglas offers your brand a unique stage to target a beauty- and lifestyle-savvy audience.
Experience how to turn a treasure trove of first-hand data into tangible campaign results!
Targeted approach through First-Party-Data
We ensure your brand's success using our most valuable asset: a unique combination of first-party e-commerce, store and CRM data. This allows us to provide comprehensive, data-based targeting options, as well as identify and reach the audience most likely to show high interest in and buy your products.
ON-SITE CAMPAIGNS
OFF-SITE CAMPAIGNS
PRODUCT-TEST CAMPAIGNS
Get access to beauty shoppers around Europe
>

2400

Stores across Europe
>

44M

CRM member (beauty card holder)
#1
Retail beauty app in Europe
>

32M

Online shop visits per month
>

4M

Followers on social media
>

500

Selectable cluster segments
We offer strategic consulting, professional campaign management & transparent reporting
ANALYSIS & STRATEGY
We develop powerful customized media strategies based on the "data-to-insights-to-action" principle. We crunch the available data, generate unique insights on your target group, and develop an activation strategy.

360° campaign
management
PLANNING & IMPLEMEN­TATION
After developing a strategy, we create a detailed media plan complete with performance values and KPIs. Then the campaign proceeds to operational management.
CONTROL & REPORTING
Once the campaign is live, the ad operations team continuously optimizes delivery. Interim reporting keeps you in the loop. A transparent final report and joint evaluation of the results comes at the conclusion of the campaign.
Latest Posts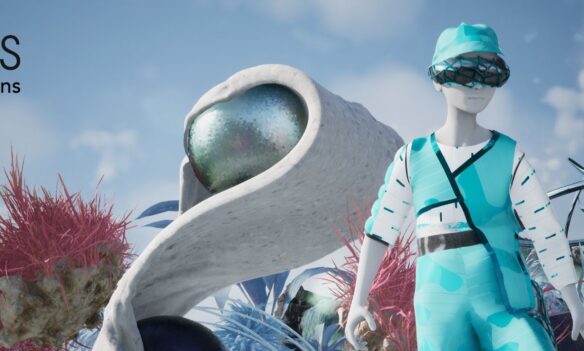 Since Facebook founder Mark Zuckerberg renamed his company FACEBOOK INC to META PLATTFORMS INC and announced that he had laid the foundation for a whole "metaverse", the English term "metaverse" has been on everyone's lips. But what exactly is it all about? Which new doors are opened for companies by such a digital universe? In this blog post, you will learn everything about the background as well as the ideas and perspectives of Mark Zuckerberg and his Metaverse and how companies like DOUGLAS can bring their eCommerce to a new level in the Metaverse. Have fun reading!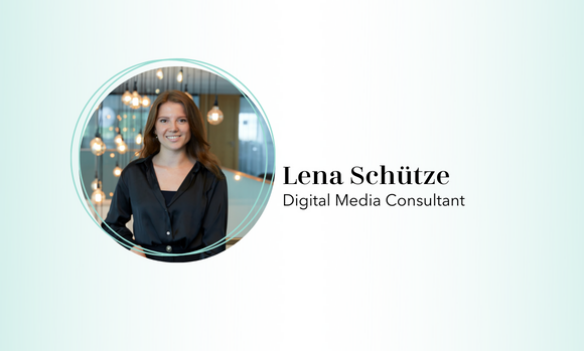 Lena Schütze is Digital Media Consultant at Douglas Marketing Solutions. With 4 years of agency experience, especially in digital media & channels for various industries from the retail, fashion & beauty sectors, she is the specialist for the digital media presence for brands. She focuses on holistic media consulting and planning along the entire customer journey with a focus on digital touchpoints. Digital native by heart - already during her master studies in Digital Business Management with a focus on Digital Marketing, Lena started in Performance Marketing on the agency side. Thanks to her experience and personal motivation, Lena is the ideal partner for brands wanting to grow in the digital media business.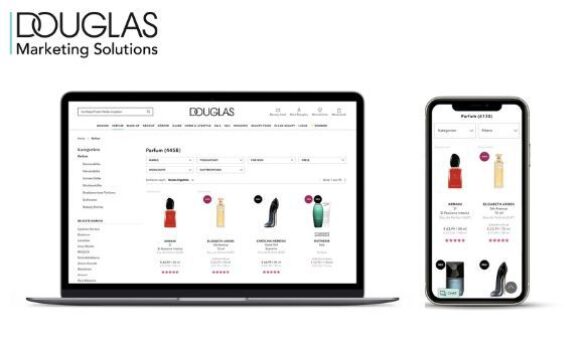 If you are aiming to increase the reach of your brand and want to make your products better known and promote them in a targeted way, you can hardly avoid retail marketing. A strategy that is individually tailored to your brand is crucial for successful implementation. But in order to be able to fine-tune this and focus the ads on exactly the right target group, we need data. All the better, then, that we at DOUGLAS MARKETING SOLUTIONS have access to a broad platform and can thus precisely analyse the buying behaviour of your target group. Instead of guessing, we help you access concrete data and invest smartly. In this article, we explain how you can develop sponsored product ads and audience ads based on data and give you the golden rules for retail marketing. Have fun reading!