Artificial Intelligence – AI technology for the skin
As technology continues to evolve, AI is a powerful tool that is opening new opportunities in the beauty industry. With the help of artificial intelligence, beauty brands can offer their users experiences that can increase customer loyalty and sales. But what is Artificial Intelligence and what opportunities does it offer? In this blog post, you will learn what is possible with AI and how we are already using it at DOUGLAS. Have fun!  
Modern technologies with artificial intelligence  
Once still a technology of the future, artificial intelligence is now in far more software than can be seen from the outside. AI has made the leap into everyday life in more and more areas. For many concrete problems, there are already solutions with superior algorithms. This is also the case in the beauty industry. Human learning and thinking is supposed to be transferred to the programme, thus giving it artificial intelligence. But what exactly can be hidden behind the term AI?  
What is artificial intelligence?  
The term artificial intelligence is difficult to clarify precisely, because there is no universally valid definition. The best-known forms of AI are not those machines known from science fiction that can solve problems of any kind. Rather, we are talking about algorithms that occur in everyday life. They can answer specific questions whose solutions they have learned beforehand. Almost all AI software is therefore based on machine learning. Artificial neural networks are able to recognise hidden patterns and constantly evolve based on enormous amounts of training data.  
What makes artificial intelligence different?  
The difference between AI and a conventional programme lies in the programming. Usually, a system consists of rule-based instructions – individual if-then rules. With artificial intelligence, instead of defining each individual step, an algorithm is written that is capable of recognising and executing these steps on its own. The human thus programs the AI – but the AI learns independently how to carry out the programmed task.  
What can Artificial Intelligence do?  
Because of the way it works, the possible applications of AI systems are gigantic and far more diverse than most people and users are aware of. AI is able to pull information from data that a human could never grasp, for example because it is too numerous or the underlying patterns are too complex. They can capture unstructured data, such as that found in images or videos.   
However, AI is not yet a general problem solver. It can process large amounts of data very well and recognise patterns, but it cannot understand the resulting conclusions. It lacks "common sense". So the interpretation of answers to our specific data is still up to us.  
Use of AI at DOUGLAS – the digital skin analysis tool  
Combining the findings of technological developments in Artificial Intelligence with the expert knowledge we have at DOUGLAS in all aspects of beauty, the result is a tool tailored to the needs of the user: the digital skin analysis. An innovative step towards a professional, completely individual and safe consultation. This way, you will not only find out your personal skin condition in real time. The skin analysis tool also puts together the optimal skincare for you. Existing augmented reality systems such as the Beauty Mirror are taken to the next level by AI.  
Beauty AI technologies are driving new opportunities by giving brands capabilities to learn more about individual users. An accurate 360° view of customers is projected in real time when they use the system in the app. The more data AI collects, the more accurately it tailors predictions to users' wants and needs with ever-increasing accuracy.  
Analysis of the skin & recommendation of skin care products thanks to AI technology  
The DOUGLAS Artificial Intelligence tool can map the user's face and assess the condition of their skin based on a range of data and metrics. This diagnostic data can then be used to provide customers with maximally personalised product suggestions. Dermatologists and other scientists have long used AI technology to help doctors identify skin conditions through medical skin scan imaging and tomography. Skin analysis tools aim to serve similar purposes, but reach a different audience.   
The technology is designed to provide the user with useful and easy-to-understand data about the skin condition via the camera already integrated in the smartphone. This is far more individual and better than questionnaires, which are time-consuming and mostly imprecise. Precision AI can completely replace a traditional online survey. As amazing as digital skin analysis works, it is still important to emphasise that it does not involve a medical examination and still requires a trained, human professional to diagnose medical problems. However, the digital skin analysis helps to learn more about the care needs of one's own skin.  
What the DOUGLAS Skin Analysis Tool can do  
DOUGLAS' AI-based skin analysis tool detects numerous metrics through its highly accurate AI face mapping and skin feature visualisation, which can output instant skin analysis results.  
Consumers are helped to understand their own skin conditions.

 

Skin care brands can offer products that fit individual skin conditions.

 
DOUGLAS takes beauty personally. Users can create a very individual and personal beauty profile directly in the app. In the course of the AI-based skin analysis, the user's face is scanned frontally and in the side profile. The analysis results are generated from this and optimised with the user's own recommendations. The parameters determined include:  
Oiliness: Excessively active sebaceous glands create a greasy sheen and enlarged pores are visible. Correspondingly oily areas are identified by the AI and marked in the own image.

 

Lines & wrinkles: If the production of collagen and the supply of nutrients to the skin decreases, usually due to age, the skin loses elasticity. Lines and wrinkles appear. Targeted anti-ageing products help to reduce these. The AI pinpoints just such areas and identifies various types of wrinkles.

 

Moisture: With the DOUGLAS AI, the skin's hydration levels can be analysed and recognised. Robust algorithms identify areas of the face that lack moisture or where the skin barrier is not intact.

 
Once the skin has been analysed, the generated data can be supplemented with the skin's own care characteristics, sensitivities and product features and thus optimised. A questionnaire extends the possibilities of pure artificial intelligence with personal preferences and opinions, so that the product recommendations and skin analysis are maximally individual.  
The AI skin analysis and its recommendations are popular with both beauty brands and users. Consumers receive highly-personalised recommendations that ideally meet their wants and needs. Beauty companies get data and results on the effectiveness of their products through customised analysis and develop a greater connection with their users, which is reflected in sales figures. With the DOUGLAS platform and the integration of artificial intelligence the skin analysis tool of the app, all sides benefit.
Latests Posts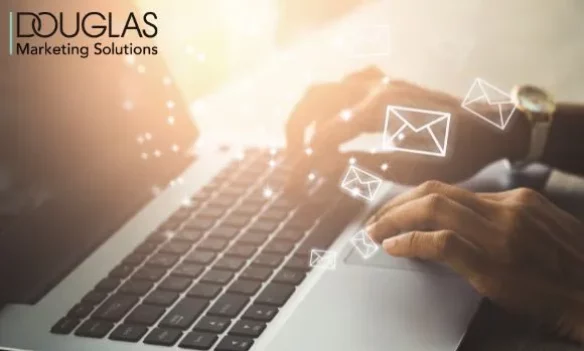 The email address is the ultimate gateway to our multimedia lives and most people keep their personal email addresses forever. Therefore, it stands to reason that many see the email address as the key to the future of digital marketing and advertising. It can identify target audiences across devices, channels and platforms and is inherently personal. Mail hashing makes it possible to reach target groups in a privacy-safe way that is highly customized and personalized. Find out exactly what mail hashing is, how it works and how it can benefit your brand in this DOUGLAS blog post. Have fun reading!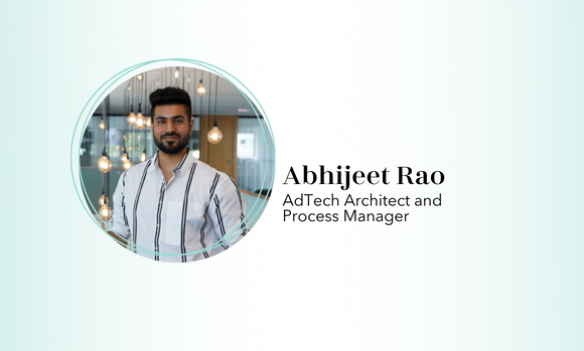 Programmatic advertising, ad operations and tech integration – this is just Abhijeet's language. He is an engineer with a digital mindset and passion for advertising technology and automation tools. With years of experience in the technical and programmatic fields, Abhijeet develops data-driven solutions that are designed to help you and your beauty brand achieve your goals.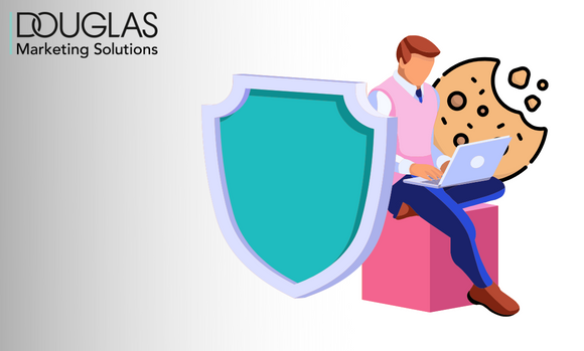 Known and feared in the advertising industry: the shutdown of third-party cookies. In 2022, the corporate giant Google wanted to discontinue third-party cookies in the Chrome browser. Last summer, however, this deadline was extended to 2023. And now the corporation is postponing the end of third-party cookies by another year to 2024. In this blog post, you'll learn everything you need to know about the elimination of third party cookies and how DMS has already been driving successful marketing strategies for years now using first party cookies and retail media. Have fun reading!