Black Friday, Cyber Monday and Singles Day – shifting the Christmas business to November
November has become the promotion month by all means. On no less than three days, everything stands under the motto discounts, discounts, discounts. Singles Day, Black Friday and Cyber Monday are becoming increasingly popular and with the rising popularity of these days, Christmas business is also increasingly shifting to November. In this blog post, you can find out the reasons for this development, where all the promotion days come from and what this shift means for stationary trade and online retailers.
Promotion days in November – Singles Day, Black Friday and Co.
These three promotion days determine online retail in November, but what do they mean and where do they come from? We will answer these questions in the following.
Singles Day
Singles Day is celebrated on 11 November, whereby the 1 in the date stands for being alone. Singles Day has its origins in China. In 1993, students at Nanjing University created Singles Day, which spread throughout the country in the 1990s. The day is especially popular in China, where parties and karaoke events are organised all over the country to meet new people. In the meantime, Singles Day has even become a popular day on which many Chinese get married and it is not only for singles that this day has a meaning. In the meantime, it is also about self-gifting and appreciation for one's own person.
But it's not only the event industry that profits from it; brick-and-mortar and online retailers also turn over enormous sums on this day. Singles Day is increasingly arriving in Europe and the rest of the world and is now already considered the world's top-selling online shopping day. This is also confirmed this year, because according to textilwirtschaft.de, Singles Day 2021 "flushed around 138 billion US dollars (120 billion euros) into the coffers of Alibaba and JD.com. That is almost 30 billion US dollars more than in the previous year."
Black Friday
Black Friday has its origins in the USA. Thanksgiving is celebrated on the fourth Thursday in November. Because many people are off work on the following day, the Black Friday, retailers and online providers entice shoppers with steep discounts. In the USA, shops are sometimes open from midnight and the rush is often huge. In Germany, Black Friday only starts online at midnight. 
There are many stories about the name of Black Friday. Some people derive Black Friday from the stock market crash of 1929, which happened on a Thursday in the USA, but only on a Friday in Europe because of the time difference. More likely, however, Black Friday gets its name from the fact that retailers are in the black on that day, or because the crowds that throng the streets on Black Friday look like one big black mass. 
As a sales event, the Black Friday officially kicks off the Christmas shopping season in America. In the process, retailers outbid each other with high percentages that customers can save, both online and in stationary retail. Since 2005, Black Friday has been the day with the highest sales in the USA. In the meantime, Black Friday has also become an integral part of European shopping culture. In Germany, too, Black Friday always takes place on the Friday after the American Thanksgiving holiday.
Cyber Monday
Cyber Monday also originated in the USA. Since November 2003, it has always taken place on the Monday after Black Friday. In 2009, Cyber Monday came to Germany for the first time. Everything revolves around discount offers in online retail. Thanks to Corona, many more purchases are now being made online, which gives Cyber Monday an additional boost. But while at first only Cyber Monday was planned, entire Cyber Weeks or even Cyber Month have developed in the meantime. Here, the focus is especially on online retailers who have big discount promotions and price reductions ready for their assortment.
Why Singles Day, Black Friday and Cyber Monday are so popular for Christmas shopping
Besides the big discounts that entice consumers to start Christmas shopping for loved ones as early as November, there are other psychological reasons why the big discount days in November are so popular for early Christmas shopping. For one, it gives people a sense of security and control when Christmas shopping is done early. This way, the consumer maintains control and has a constant even in uncertain situations, for example at pandemic time. In addition, many people do not feel like squeezing through narrow city centres in the week before Christmas and run the risk of not finding the gift they want.
On the other hand, not only since Corona has the number of gifts shopped on the internet been increasing, and with it the number of parcels sent. Inevitably, especially during the Christmas season, the parcel services are under greater strain. The rule here is that those who order earlier usually also receive their products earlier. To protect yourself from being affected by the overload of parcel services and perhaps not being able to receive all your Christmas presents in time, it is better to take care of all your presents early. Discount promotions like Singles Day, Black Friday and Cyber Monday are perfect for this.
Data situation – how Singles Day, Black Friday and Cyber Monday influence the Christmas business
Last year, t3n already confirmed: "The majority of retail sales will be done after the Black Friday weekend." According to a study last year by IFH Cologne, online shoppers in Germany spent almost €3.1 billion during Black Friday and Cyber Monday in 2019. In 2016, spending was still at 1.6 billion euros. According to the study, the trend will therefore continue to rise. The German Trade Association also expects that a not insignificant part of these purchases will be Christmas purchases.
According to Finanznachrichten.de, retailers in the USA turned over 34.4 billion dollars (29.14 billion euros) on the 2020 Black Friday weekend. But this only puts the American Black Friday in second place among the biggest shopping events in the world. This is because Singles Day flushed considerably more money into the coffers of participating retailers in 2020 with 115 billion dollars (96.97 billion euros). According to Finanznachrichten.de, Alibaba alone turned over the equivalent of 73.8 billion euros on Singles Day. According to Business Insider, the Chinese Alibaba Group thus makes twice as much turnover on this one day as Cyber Monday, Black Friday and Amazon Prime Day combined.
Especially toys, electronics, clothing or cosmetics have a large online share and are easy for consumers to buy at low prices on days like Black Friday, sometimes with big discounts. So it makes sense for many consumers to buy as many Christmas gifts as possible at low prices and thus save money.
Conclusion: Christmas business is noticeably influenced by Singles Day, Black Friday and Cyber Monday
The shopping days originating in China and the USA are often used in Germany not only to buy presents for oneself, but also to buy presents for loved ones. The ever-increasing turnover rates in almost all sectors of the online business clearly indicate that the Christmas business is increasingly shifting to November.
The figures for Black Friday 2021 have not yet been finalised and exact statements can only be made after the deal week. But the trend that more and more people buy their Christmas gifts online on Black Friday or the deal days afterwards, speaks for a further increase in sales for online retailers.
For Douglas, as the leading beauty platform in Europe, Black Friday and Singles Day are among the strongest sales periods of the year, just like Valentine's Day and of course Christmas, also thanks to the consistent digitalisation strategy. For Douglas' partners, Black Friday also offers great opportunities. On the one hand, there is a massive increase in traffic on the douglas.de platform. On the other hand, additional customer segments can be addressed that are not easily accessible during the rest of the year, including, for example, gift buyers, men and customers with a high willingness to pay.
Latests Posts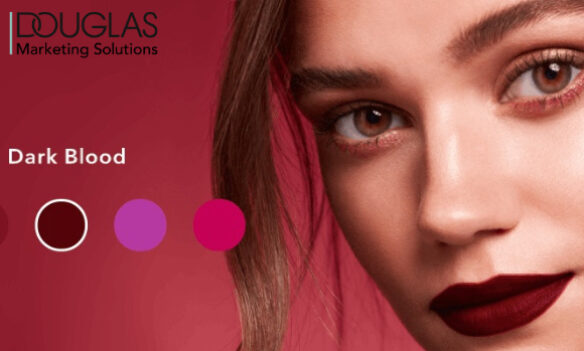 In the make-up world, shopping online can be difficult for many customers. If, for example, you don't know exactly which product you need in which colour, you may get the wrong tone. To counteract this, DOUGLAS has introduced the innovative BEAUTY MIRROR in the app: An augmented reality application within the DOUGLAS app that allows customers to virtually test make-up products. In this blog post, you can find out how DOUGLAS uses this concept to offer its customers in the online shop advice that almost feels like at the counter in the store and how the Beauty Mirror Brands benefit at the same time. Enjoy reading!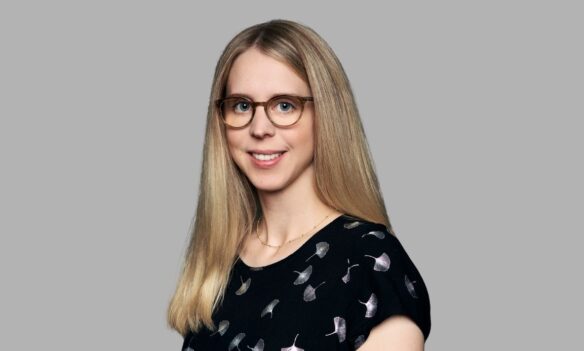 Lena Marquardt is a media specialist with over 6 years of experience in service and consulting. She looks at what is happening across all media channels with a focus on FMCG. With her particular enjoyment of figures, data and facts, she is an absolute specialist for various analyses. Furthermore, with a holistic view, she can always identify the best solutions for our clients along the entire customer journey. With her personal drive and special love for numbers, Lena is the perfect Team Lead in Client Service & Consulting.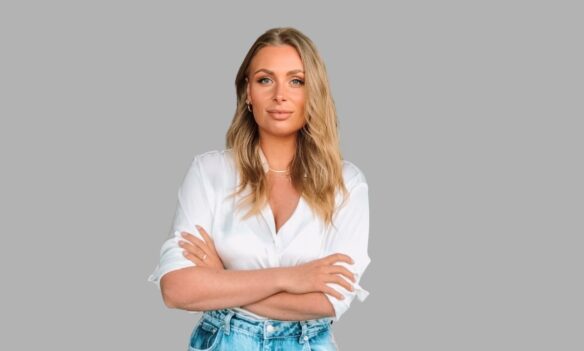 Louise has a huge passion for retail, as she comes from a long line of entrepreneurs in the luxury industry. Her creativity and ambition paved her way to online marketing. Her ability to think from a retailer's perspective as well as being a marketeer at heart, makes a career in retail media the perfect fit. Her love for cosmetics really is the cherry on top! With her 6+ years of experience in the beauty industry and 3 years in media and marketing, Louise is the destined candidate for the position of a Retail Media Manager.