Individualisation and personalisation – e-commerce and online marketing rely on personalised and individualised content
Everyone knows the situation: We search for something on Google and all of a sudden, even if the search has long since ended, we get a bunch of advertisements on the previously searched topic. The keyword in this case is personalisation. This brings in billions for the marketing industry, but in today's world it is also necessary in order to be able to distribute products to the right target group at all. Nowadays, our society is becoming more and more diverse, and so is its buying behaviour. People live in different places, have different interests and use different platforms. So it is becoming more and more difficult to reach every user equally well.
The keyword and the technology that helps with this problem is individualisation and personalisation in e-commerce. But what does personalisation actually mean? Why is personalisation so important in e-commerce and what does the right application look like? In this blog post, we reveal tips and tricks for good personalisation in e-commerce and explain how Douglas Marketing Solutions uses personalisation in e-commerce to successfully target their customers' products to the appropriate end-consumer. 
What is personalisation?
When we talk about perfect personalisation in e-commerce, we mean picking up the user at the right time, at the right place in their customer journey and offering them the perfect product (or service). In doing so, the purchase should become an experience and not simply be seen as an annoying necessity.
Personalisation in e-commerce means customising marketing content at every point in the customer journey at every touchpoint of the user. Users have also become accustomed to personalisation in e-commerce and sometimes even find it annoying if it does not work. 
If, for example, a visitor to an online shop is only shown products that have nothing  to do with the demographic characteristics of the person at all, e.g. age/gender, he or she will leave the online shop in frustration. The shop operator will then have made no sales and probably even lost a customer.
But how can personalisation actually work in e-commerce? The most important criterion with which personalisation stands and falls is the collection of user data. This data can be obtained from various sources, such as customer master data, behavioural data in the shop and data from previous visits to the website. 
Through the collected data, you get to know your customers better, understand their needs and what content should be played out to each individual. In this way, the retailer manages to fulfil the customer's expectations and wishes. If the customer feels personally addressed and finds exactly what he is looking for in the shop, this in turn strengthens customer loyalty and leads to further purchases in the future.
Why personalisation in e-commerce?
The world keeps turning and there is no stopping digitalisation either. In the globalised world in which we live, the demands on online shops are becoming ever higher, and this applies above all to communication. Customers don't have time to spend four hours scrolling through an online shop until they finally find the right product. Added to this is the ever-increasing diversification of society, which demands that online retailers adapt to an ever more colourful and diversified society and thus potential customers. 
Consumers are also confronted with more and more stimuli. The brain filters out the insignificant stimuli, such as irrelevant advertising, directly. However, what seems relevant to the brain remains, for example relevant topics or things the person is looking for. Thus, in the long run, personalisation in e-commerce will not be an option, but a must-do.
Advantages of individualisation and personalisation in e-commerce
Younger users in particular want individualised online experiences, and personalised and individualised contact with consumers also offers many advantages to e-commerce: 
Stronger customer loyalty: The user's personal contact with the website can lead to strong brand loyalty.

Increased sales: Brand loyalty and the targeted playout of relevant content to the right target group can thus also lead to enormous increases in sales.

Higher purchase frequency and click-through rates as well as larger orders: Through the playout of precisely fitting content, the user sees more articles that he likes. As a result, they click more often on different products, stay longer in the shop and, in case of doubt, place a larger order. 

Lower costs: Automated personalisation of users leads to enormous time and cost savings, in contrast to other marketing measures that have to be planned and executed by employees on a long hand.

Better usability: After a certain amount of user data, you can even adapt the online shop itself to the behaviour of the visitors. What are they looking for? What is well received? How do we place it even better? All these questions can be answered with user data, which in turn can increase sales.
This is what personalisation in e-commerce can look like
In order to take action and pursue the personalisation of your business, you should first know three things: 
Customers usually buy based on emotions.

Customers want information on relevant products or the pricing of these products.

Customers want a personalised, real-time shopping experience. 
In addition, customer data should also be analysed in real time. Instant personalisation in particular, i.e. personalisation via algorithms and machine learning, is necessary to pick up the customer within a few moments where he or she has the greatest buying potential. 
All other personalisation methods, such as manual personalisation, should therefore not be the focus of the personalisation strategy. Only real-time personalisation is fast enough, takes advantage of the user's limited attention span and offers him the right content in the small time window.
A typical example of this instant personalisation is the use of product recommendations for the user on the product detail page in the online shop. In addition, almost all content on your own website can be personalised:
Content: In addition to the actual products, videos or guides that match the customer's buying behaviour could be played out, for example. This improves the buying experience.

Navigation: As mentioned above, navigation could be adapted to the behaviour of the user. This improves usability.

Discounts: If a user's data always points to the same articles or brands, discounts or coupons, for instance, could be displayed on these in the shop.

Brands: Especially people who always search for certain brands should have them displayed first in the shop.
A final important topic for personalisation to succeed in e-commerce is emotions. Both in stationary retail and online, people's purchase decisions are determined by emotions. Since every customer has different needs, this is where individualisation comes into play. 
Specific characteristics such as gender, age, etc. can lead to a better buying experience here. But also the possibility to personalise articles, for example, is always well received. A personalised chatbot can also make sense if the customer has questions or needs help, for example. All these offers are also new opportunities to collect user data and get to know your customers even better.
Personalisation in e-commerce – Douglas Marketing Solutions already uses it
In the B2B sector, beauty retailers or retailers from other sectors can turn to Douglas Marketing Solutions if they want to carry out targeted marketing on the Douglas site or off-site. The off-site area includes marketing solutions such as search engine advertising or social and display advertising, where for example push notifications and newsletters are used. 
Personalised product recommendations, which are analysed by Recommendation Engine, are sent out to customers by email. But also individual and personalised coupons as well as triple points on the customer's favourite category are examples of personalised marketing in the off-site area of Douglas.
Onsite, in the app, personalised notifications and offers are used. For example, Douglas uses a replenishment tool in the app that suggests interesting products to customers based on their purchases and PDP visits. Based on the PDP visits, a re-sorting of the first three main categories is done to optimise the use of the navigation. 
In addition, there is also a re-sorting of the brand belt on the homepage, so that the brands that the user has visited the most are displayed first. Target group-oriented surveys in different areas on the website also serve personalised marketing on the Douglas site.
Douglas Marketing Solutions offers its clients the use of exclusive first party data such as demographic data, purchase history of Douglas customers before and during the campaign. These are used to effectively display the products on douglas.de or off-site to the right target group and thus achieve an increase in sales.
Do you have any questions about personalisation in e-commerce or our advertising solutions? Then feel free to contact us via the contact form.
Latests Posts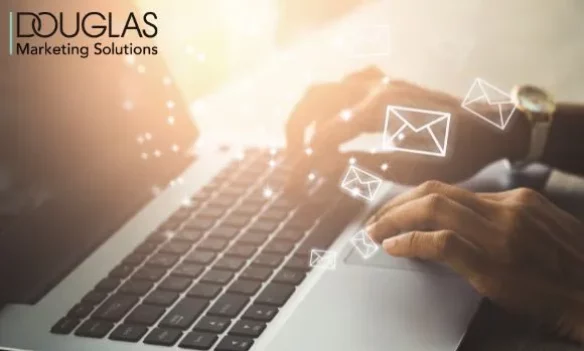 The email address is the ultimate gateway to our multimedia lives and most people keep their personal email addresses forever. Therefore, it stands to reason that many see the email address as the key to the future of digital marketing and advertising. It can identify target audiences across devices, channels and platforms and is inherently personal. Mail hashing makes it possible to reach target groups in a privacy-safe way that is highly customized and personalized. Find out exactly what mail hashing is, how it works and how it can benefit your brand in this DOUGLAS blog post. Have fun reading!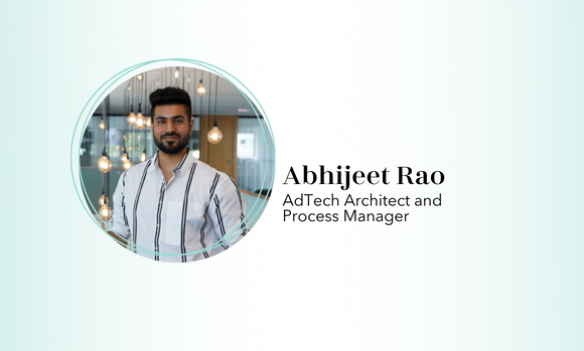 Programmatic advertising, ad operations and tech integration – this is just Abhijeet's language. He is an engineer with a digital mindset and passion for advertising technology and automation tools. With years of experience in the technical and programmatic fields, Abhijeet develops data-driven solutions that are designed to help you and your beauty brand achieve your goals.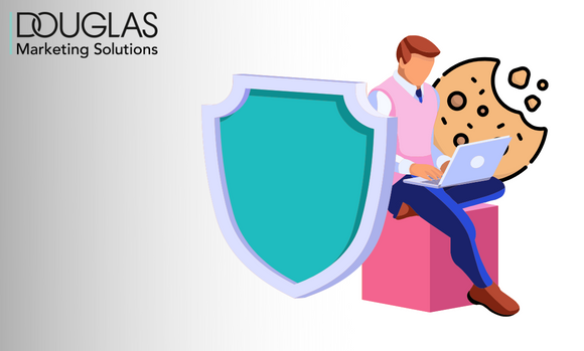 Known and feared in the advertising industry: the shutdown of third-party cookies. In 2022, the corporate giant Google wanted to discontinue third-party cookies in the Chrome browser. Last summer, however, this deadline was extended to 2023. And now the corporation is postponing the end of third-party cookies by another year to 2024. In this blog post, you'll learn everything you need to know about the elimination of third party cookies and how DMS has already been driving successful marketing strategies for years now using first party cookies and retail media. Have fun reading!