The 1st Douglas Retail Media Summit – exciting topics on the trendy subject of retail media
It's done and the whole Douglas Marketing Solutions team is overjoyed. The 1st Retail Media Summit was a complete success. Over 800 registrations and overwhelming feedback from the audience make it clear: there will definitely be a second edition of the Summit. What made the Summit so special, what topics, information, lectures and master classes it was all about and who took part – find out here.
Opening Talk on the FORWARDBEAUTY.DigitalFirst Strategy
At the Opening Talk #FORWARDBEAUTY.DigitalFirst, Tina and Vanessa shed light on the changing media consumption behaviour, the increasing importance of relevant advertising environments and the role of retail media within the Digital First platform strategy. Tina Müller spoke in particular about the developments in the media landscape. She sees a big shift from classic media to digital.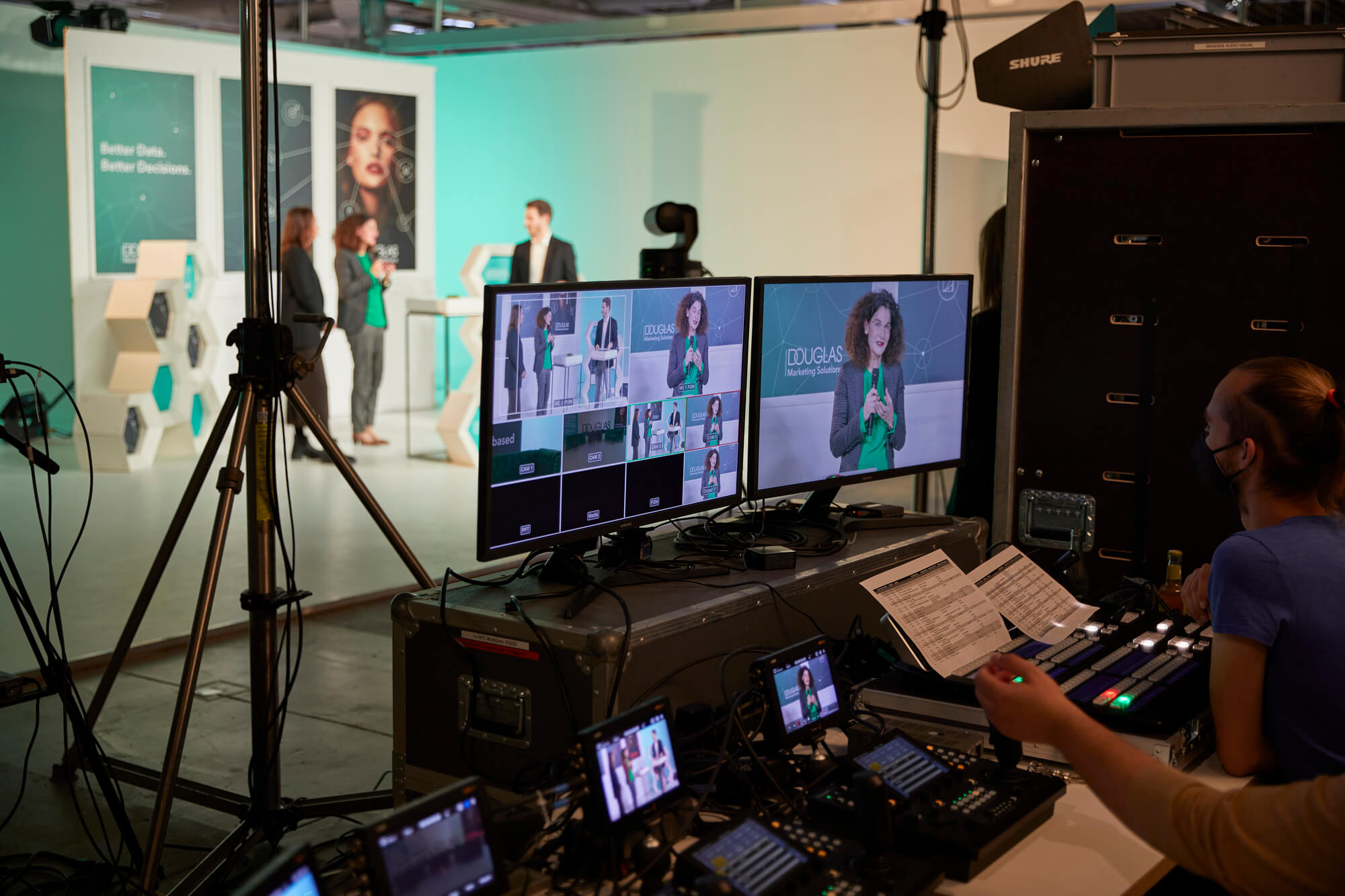 Nevertheless: TV advertising still plays a role despite the problems with targeting. But it is precisely this targeted advertising that Douglas can offer its partners through the use of retail media. Greater diversification and more targeting are also increasingly discovered in the media landscape and have their justification there.
Vanessa Stützle emphasised that there is a mobile-first culture in society, that the attention span is getting shorter due to the 2nd screen, apps are more and more in focus and the lines between social networks and e-commerce are becoming more and more blurred. For this reason, Douglas has launched the format Douglas LIVE. She also emphasised the increasing relevance of on-demand consumption.
Tina Müller sees the biggest challenge for brands of the digital age in the condensed placement of relevant emotions and messages in less than 10 seconds, thus shortening storytelling. Emotions are often neglected and the focus lies on the technical aspects, which makes it difficult to reach the end consumer. Furthermore, she sees it as a challenge to stand out in the short time span already mentioned and not to be forgotten.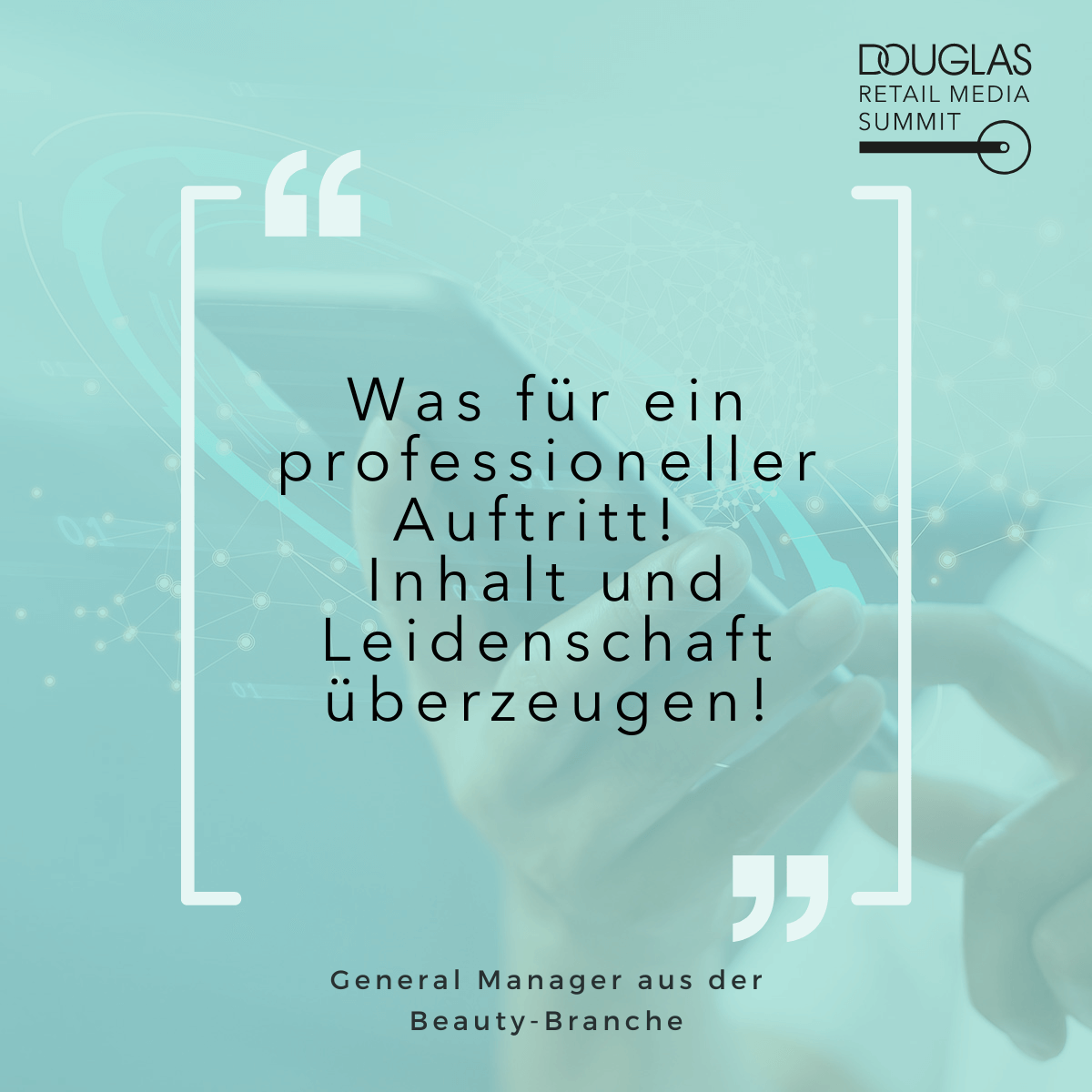 Tina Müller explains the overall Douglas strategy this way: "In 2018, we communicated our new strategy: #FORWARDBEAUTY. Then, the hashtag stood for the digitalisation of the company. […] At that time [we were] traditionally a brick-and-mortar retailer and at that moment we put the online business and the e-commerce business at the centre of our strategy. Then a lot happened including Corona and that's why we set a bigger focus on this e-commerce part and that's why today our strategy is called #FORWARDBEAUTY.DigitalFirst to say very clearly: we have made huge steps under the leadership of Vanessa and her great team and now we acknowledge that we still have both channels. But we were a multichannel retailer with a good online business before and now we are a beauty platform with a good brick-and-mortar business. It is the change of perspective that we have done. It's also a cultural shift. […] And part of that strategy is of course retail media."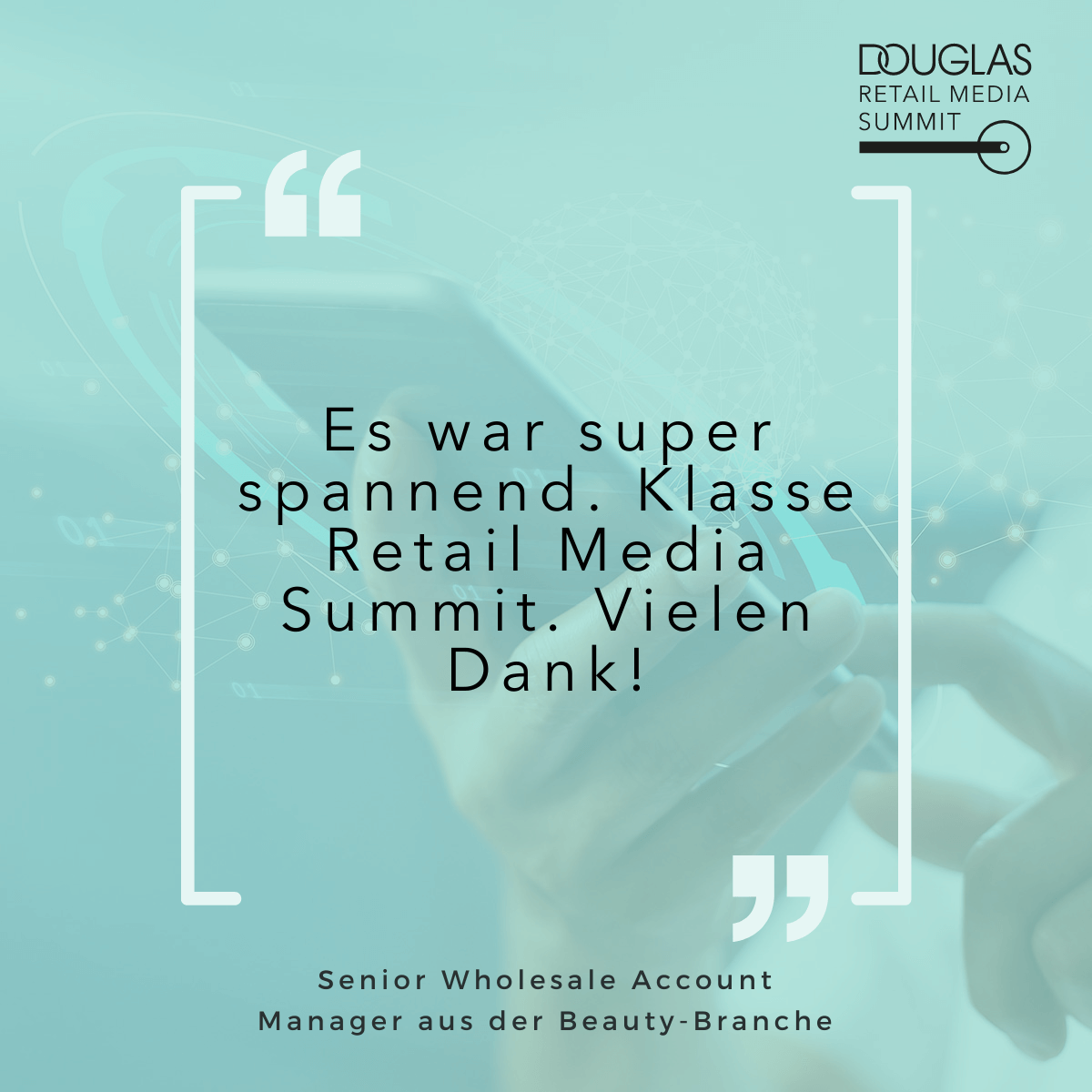 Vanessa Stützle said that Douglas is currently in the middle of its transformation into a digital beauty platform. Through Corona, she said, demand has grown in digital channels and Douglas has sustainably channelled this into what is now a 1.2 billion e-commerce business with over 160,000 SKUs on the platform. As traffic and demand sustainably diverted to online channels continues to grow, Douglas is following suit with the retail media concept. 
Vanessa Stützle emphasises: "A large selection of products is incredibly great for the consumer, but as a consumer you also have to find the right product. And that's where Retail Media comes in. Because Retail Media links the right consumer with the right product and thus creates a win-win situation for the end customer, but also for the brands and the marketplace partners. [The marketplace partners] can now place precisely tailored advertising with us with the help of Retail Media. This process is accompanied by our data strategy, which is the underlying element. We have 46 million loyalty cards in Harbour, which is one of the largest loyalty programmes in Europe, and that customer data and the purchase data flows into a data hub, is aggregated there and is made available to Retail Media. That means we can run very targeted advertising."
When asked what sets Douglas apart from other partners, Vanessa highlighted the following points. On the one hand, the quantity of data should be emphasised, since there are few providers who link external purchase data, their own CRM data from stationary trade and their own e-commerce data. In addition, Douglas has first-hand data, the so-called first party data, and sales data, which all in all can be regarded as an enormous treasure trove of data. She emphasised that Douglas could create the best ROAS based on this.
Finally, Tina Müller and Vanessa Stützle added that the Retail Media offer is especially aimed at all brands, whether directly listed or marketplace partners, who strive for visibility on Douglas, want to increase awareness in the relevant target group and also want to generate more sales. She emphasised that Retail Media could also be interesting for non-endemic partners not listed with Douglas, because important target groups could be opened up for brands from other sectors.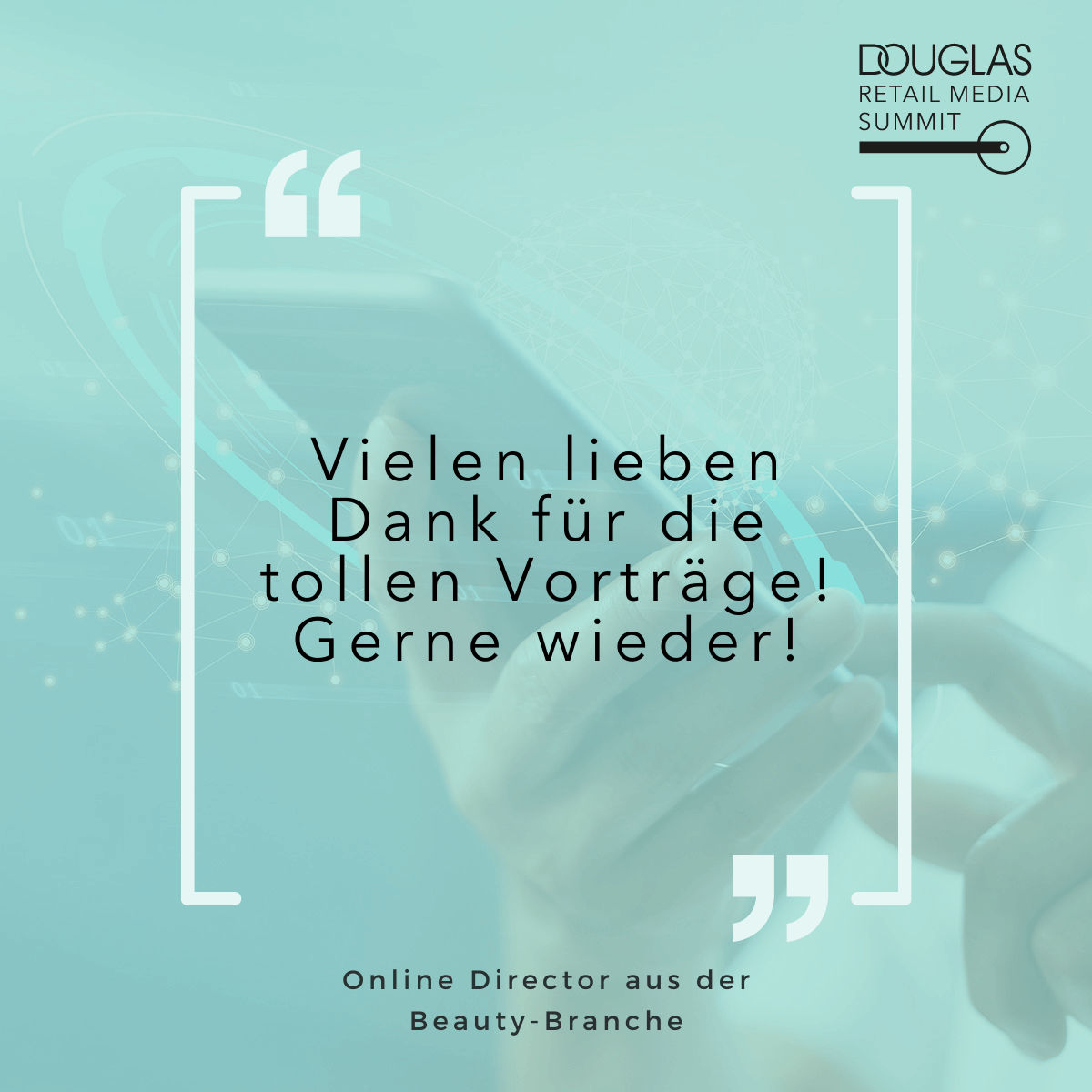 Keynote Speeches on Retail Media and cookie-calypse
The opening talk #FORWARDBEAUTY.DigitalFirst was followed by two keynote speeches by Jessica Koch and Jonathan Mall. Jessica began with the topic, "Why your Marketeer heart should beat faster at Retail Media." She backed up her presentation with 5 reasons for a company to use Retail Media:
Retail Media is inevitable.

Retail Media is data-driven. Better data means better decisions.

Retail Media is user-centric.

Retail media works along the entire customer journey.

Retail media is advertising that is a closed advertising loop.
Jonathan Mall spoke about ways out of the cookie-calypse and explained them with three practical examples. He divided the solution for the announced cookie end in 2023 into 5 steps:
Segmentation

Tagging and digital segmenting

Twinning and audience building

Targeting and activation

Success Measurement
The panel discussion – Retail Media Bullshit or BINGO?!
Another great highlight was the panel discussion with speakers such as Uwe Roschmann, Managing Director at Publicis Groupe, Robert Kießling, Head of DACH, Retail & Partnership – Retail Media at Criteo Germany and Jana Meißner, Head of Digital & Consumer Engagement at L'Oréal Luxe as well as Patrick Bauernfeind, Head of Retail Media at Nakoa Digital and Aylin Ersan, Head of Digital Media & Retail Media Lead at Douglas Marketing Solutions. 
The marketing experts discussed the role and differentiation of retail media and how it can be placed in the marketing funnel. There was also a lively discussion about trends in the market, cookies and the benefits of retail media for companies and consumers. 
Afterwards Uwe Roschmann from Publicis Groupe said about the discussion: "Exciting discussion, if you like to call it a discussion. I think there was an exciting agreement. What became clear is how much potential there is, how much effort and strategy is also behind it, but that it's worth taking it in hand and then also investing money accordingly in a sensible way."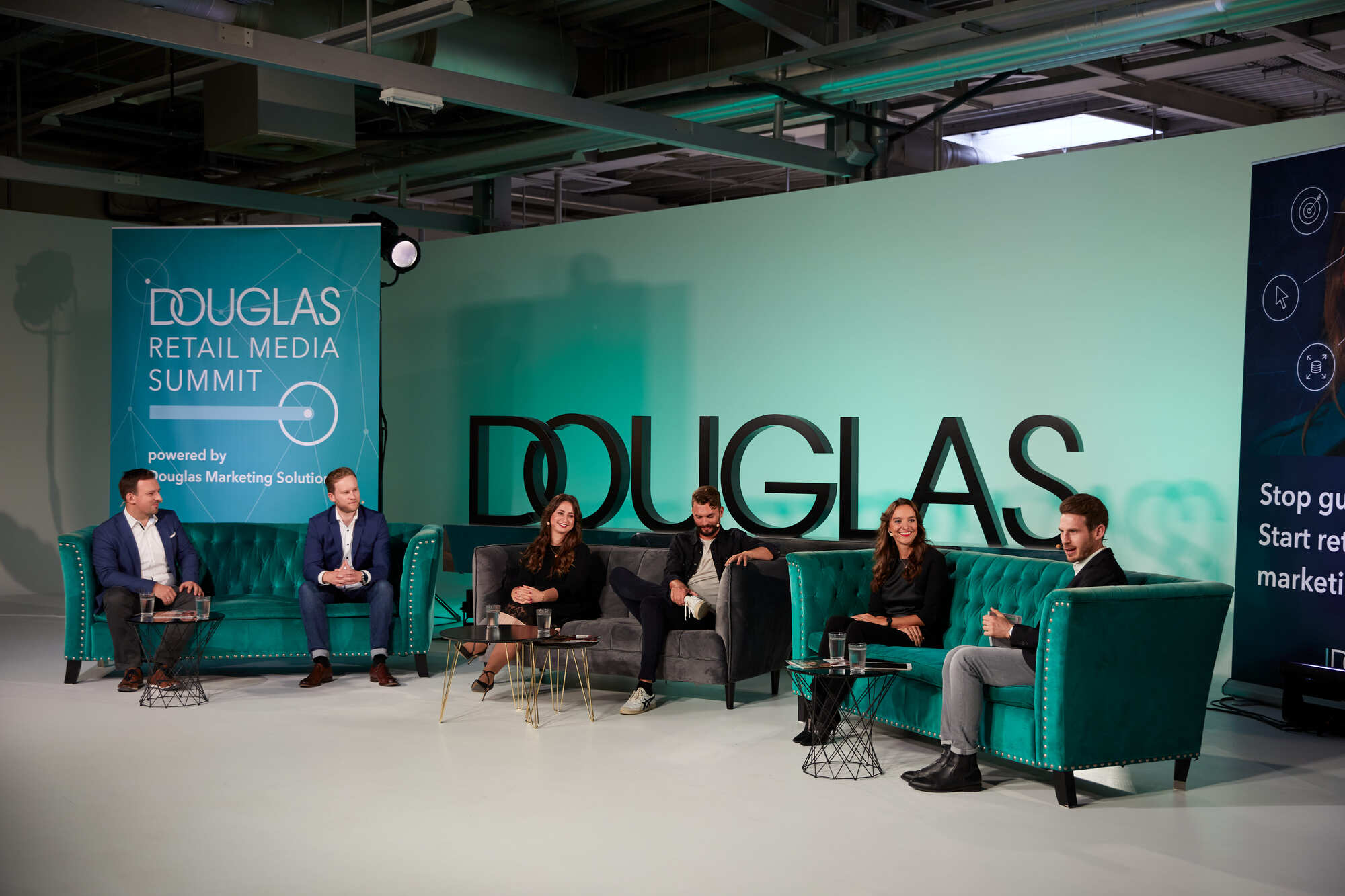 Patrick Bauernfeind from Nakoa Digital also shared a positive impression of the panel discussion: "Definitely an exciting round. It was also interesting to see all the different perspectives. So from a big brand perspective, from a big agency perspective, from the perspective of smaller retailers, from a technology perspective. I think we complemented each other quite well in the round and I'm looking forward to the future."
Robert Kießling from Criteo Germany summed up the discussion as follows: "5 participants – 5 different perspectives, but all with the same view and with the same result. In sum, we all agree. I believe retail media is part of the future and it is something to start with today rather than tomorrow. The opportunities are there, on the retailer side, on the agency side and on the technology side. We're ready when brands and retailers are in the same form."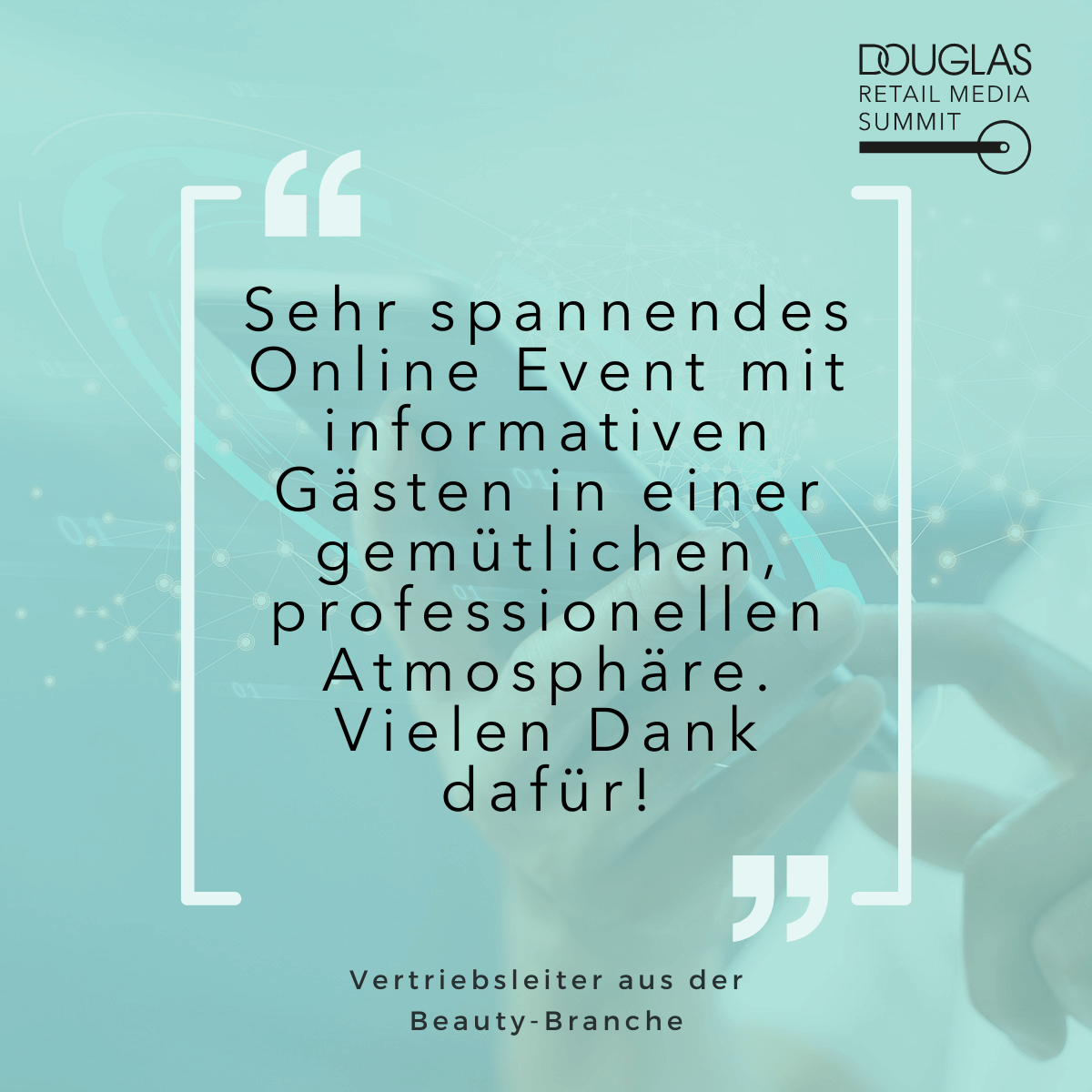 Part 2 of the Summit: talks and masterclasses on the Main Stage and Side Stage
From 15:30, the second part of the Summit began. Here, the audience could choose between two virtual rooms in which lectures on marketing-technical solutions and new opportunities in the cooperation with Douglas were highlighted or in which current topics that affect the entire industry were educated. On the one hand, master classes were held on the Main Stage and on the other, users could listen to exciting lectures on the Side Stage.
Masterclasses on the Main Stage
Aylin Ersan, Head of Digital Media & Retail Media Lead at Douglas Marketing Solutions, started with the first Masterclass on the Main Stage. This was all about the question: "How do I use first party data in offsite channels to promote my brand?" She explained to the audience how Douglas Marketing Solutions uses its own first party data and targets relevant consumers to successfully market their products. The aspect that brands often have an "aha" moment when they find out how much their target group differs from the actual buyer group with the help of Douglas was also exciting.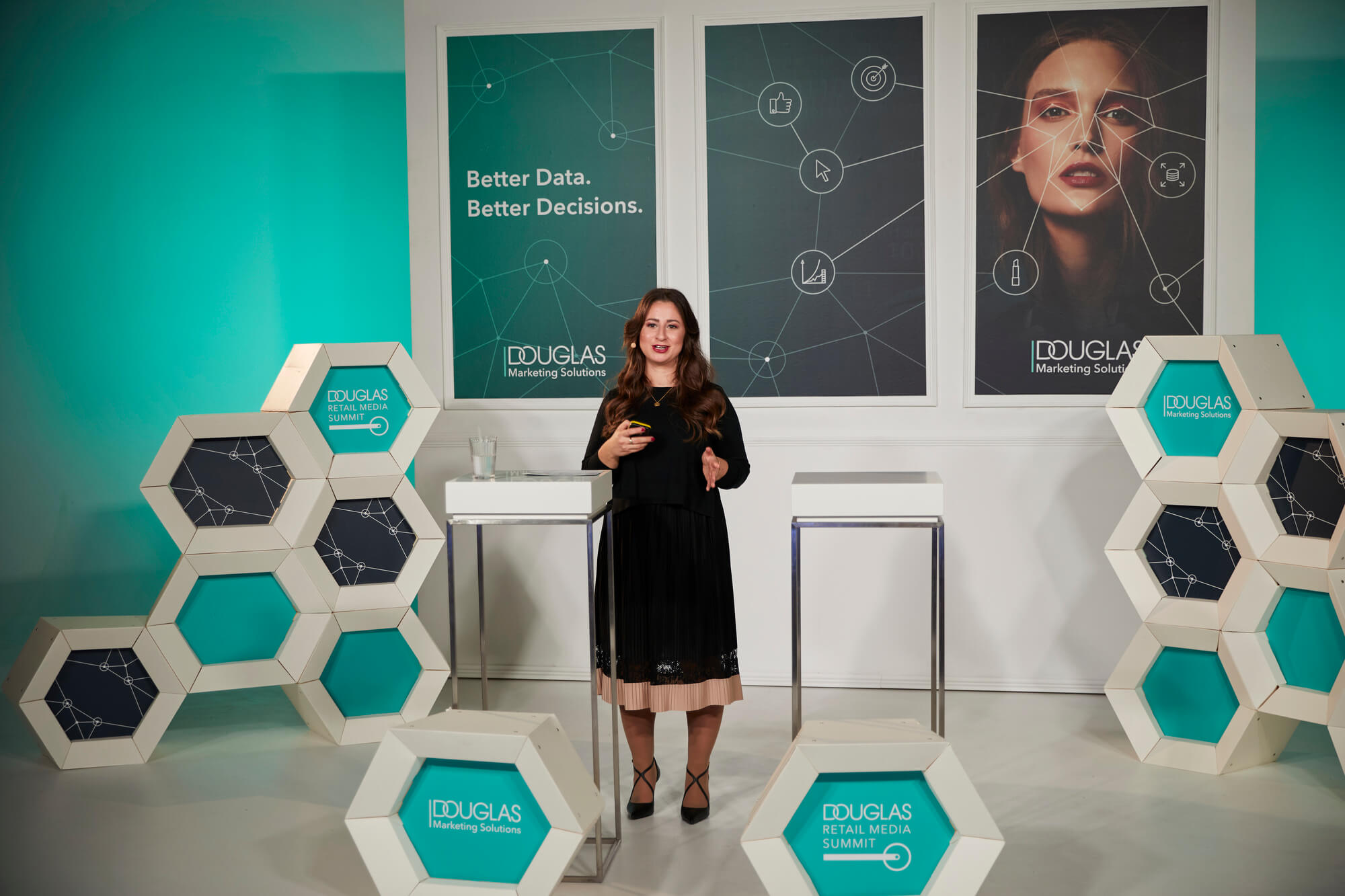 Karina Wessels, Digital Activation Manager at Douglas Marketing Solutions, answered the question "How do I secure pole position on the digital shelf?" in her Masterclass. In this Masterclass, she explained the benefits and advantages of Audience Ads and Sponsored Product Ads for clients of Douglas Marketing Solutions. She explained that the number of SKUs in the online shop will have tripled in 1.5 years, making it highly important to increase your share of voice on the digital shelf and intercept the customer in the near-purchase environment.
Saskia Nettekoven, Marketing & Project Manager New Business at Douglas Marketing Solutions, started with her Masterclass on the Main Stage on the topic: "Why you can't do without reviews and UGC for new products!". The Douglas Beauty Tester programme was presented and it was explained how Douglas Marketing Solutions works with this programme, which advantages it has for the customers and where the Beauty Tester can be found in the Customer Journey. Especially the fact that the conversion rate can increase by up to 44% with more than 200 reviews shows how important customer reviews generated by the Douglas Beauty Tester are.
The Masterclasses on the Main Stage were concluded by Yassin Hamdaoui, Head of Social Commerce, Data Management & Innovation at Douglas, with the topic: "Social Commerce @Douglas: One stop inspiration platform for beauty". He spoke about the importance of social commerce and how Douglas already works with live shopping. He demonstrated live how easy it is for creators to upload content by promoting an advent calendar.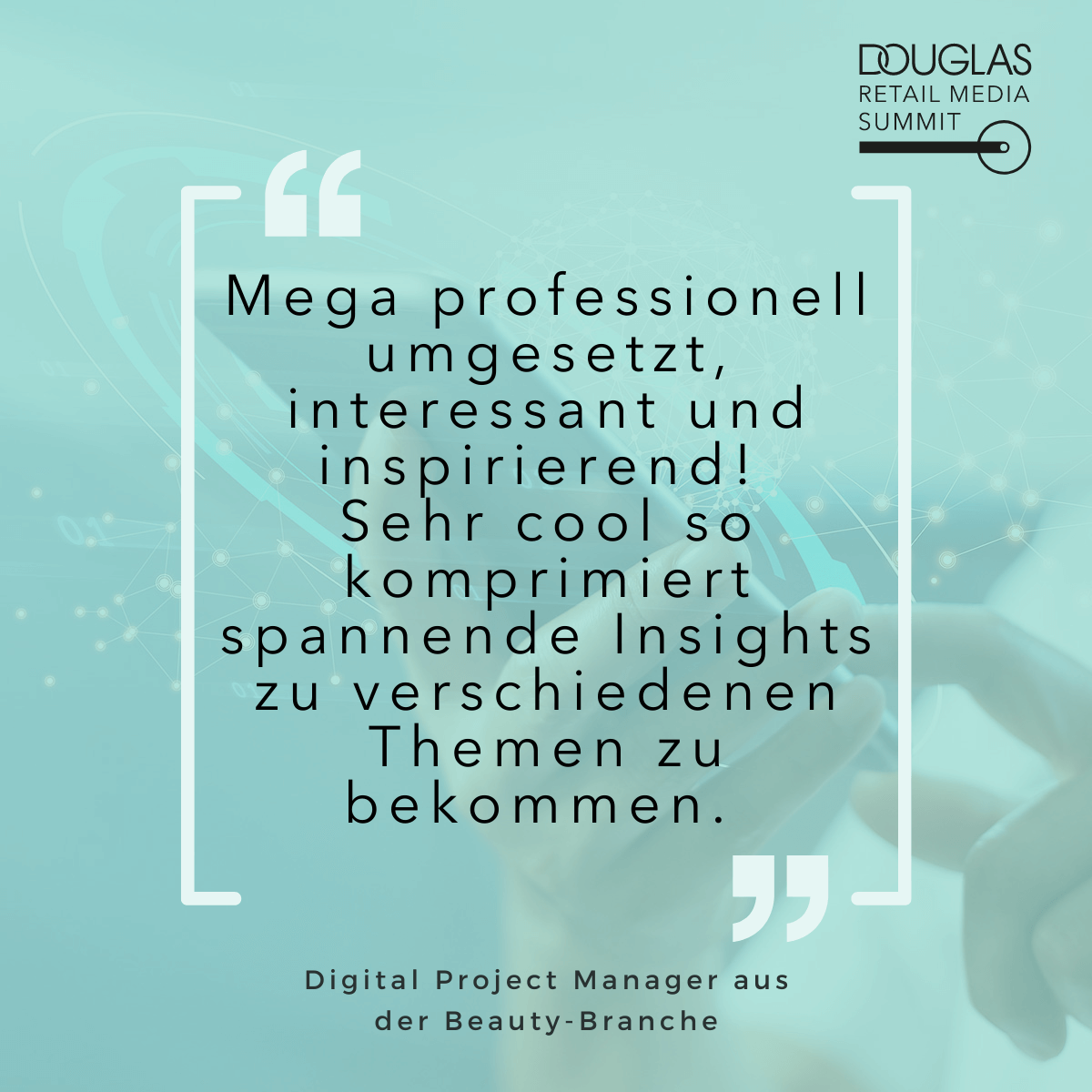 Presentations on the Side Stage
Parallel to the master classes, the talks started on the Side Stage. Jonas Rashedi, Director Data Intelligence & Technologies at Douglas, kicked things off with "The Beauty in Data". In his presentation, he explained the Douglas data strategy and the resulting opportunities and uses for the platform partners.
It continued with Christian Koldehoff, Head of CRM Analytics, and Caroline Vallée, Teamlead CRM Operations & Markets at Douglas. In their presentation "The Beauty Card: one of Europe's largest CRM programmes – insights and activation options", they talked about the valuable data provided by over 45 million Beauty Card customers from 17 countries and how this data can be used for targeted customer communication across channels.
At the end, Max Melching, Vice President Online Marketing at Douglas, rounded off the event with his presentation "Take advantage of the opportunities of the selective partner programme on the N° 1 Beauty & Beyond platform!". There, he spoke about the contents of the selective partner programme and how Douglas is also expanding its categories to products outside the inner fixed beauty core.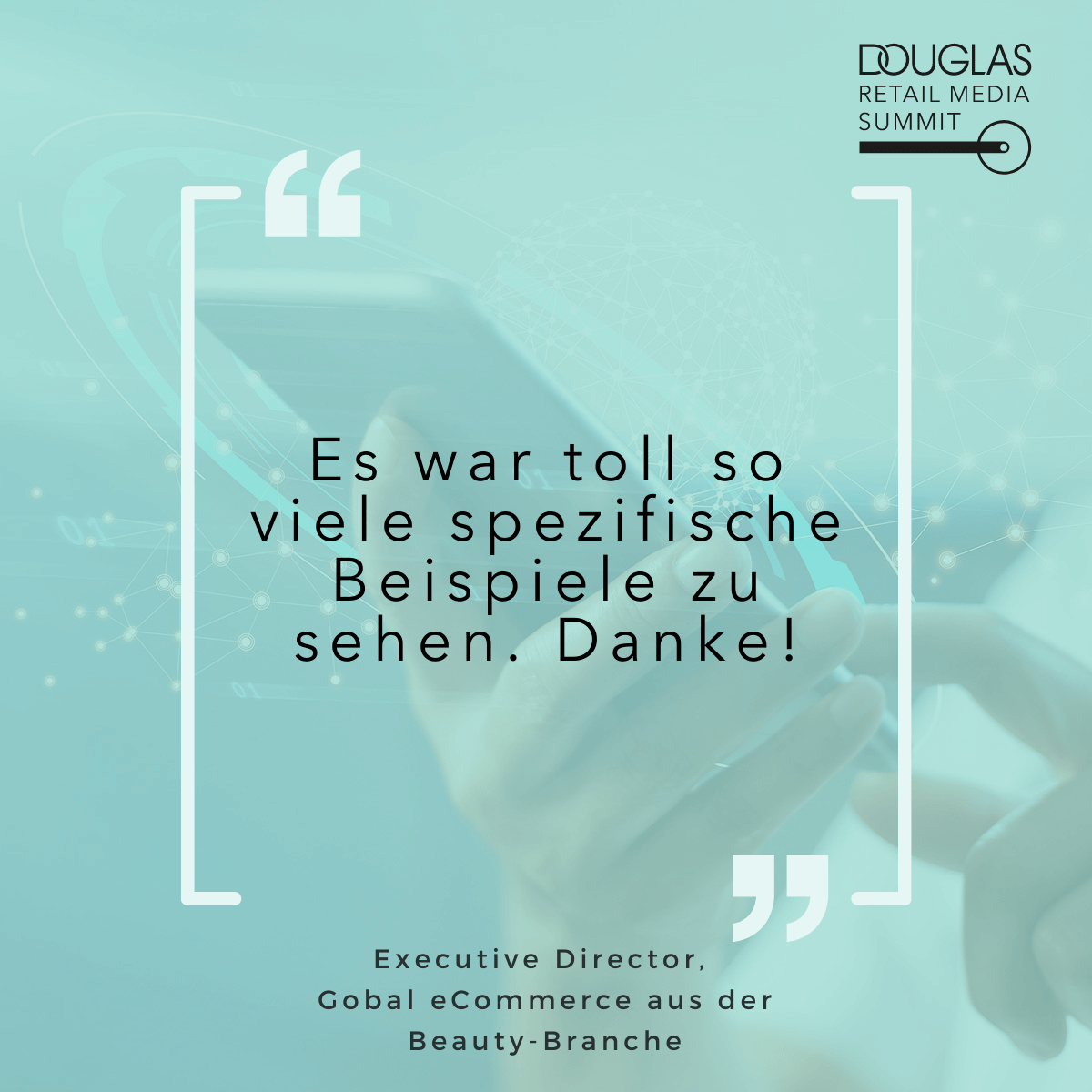 Conclusion of the Summit
During the Summit, all participants had the chance to win an onsite campaign worth €10,000 for their own brand. For this, a solution word, which was shown piece by piece during the event, had to be guessed correctly at the end. The lucky winner Timo Weishaupt from the Nobilis Group can now look forward to a great cooperation worth 10,000 €. 
After an exciting summit with more than 800 registrations, it was closed at 5:30 pm according to plan and with great joy and relief. The consistently positive feedback leaves no doubt that the Summit was a complete success and an exciting event. There is no question that this Summit will certainly not be the last. We would like to thank all participants from the most diverse sectors for their great interest, without which this great event would not have been possible.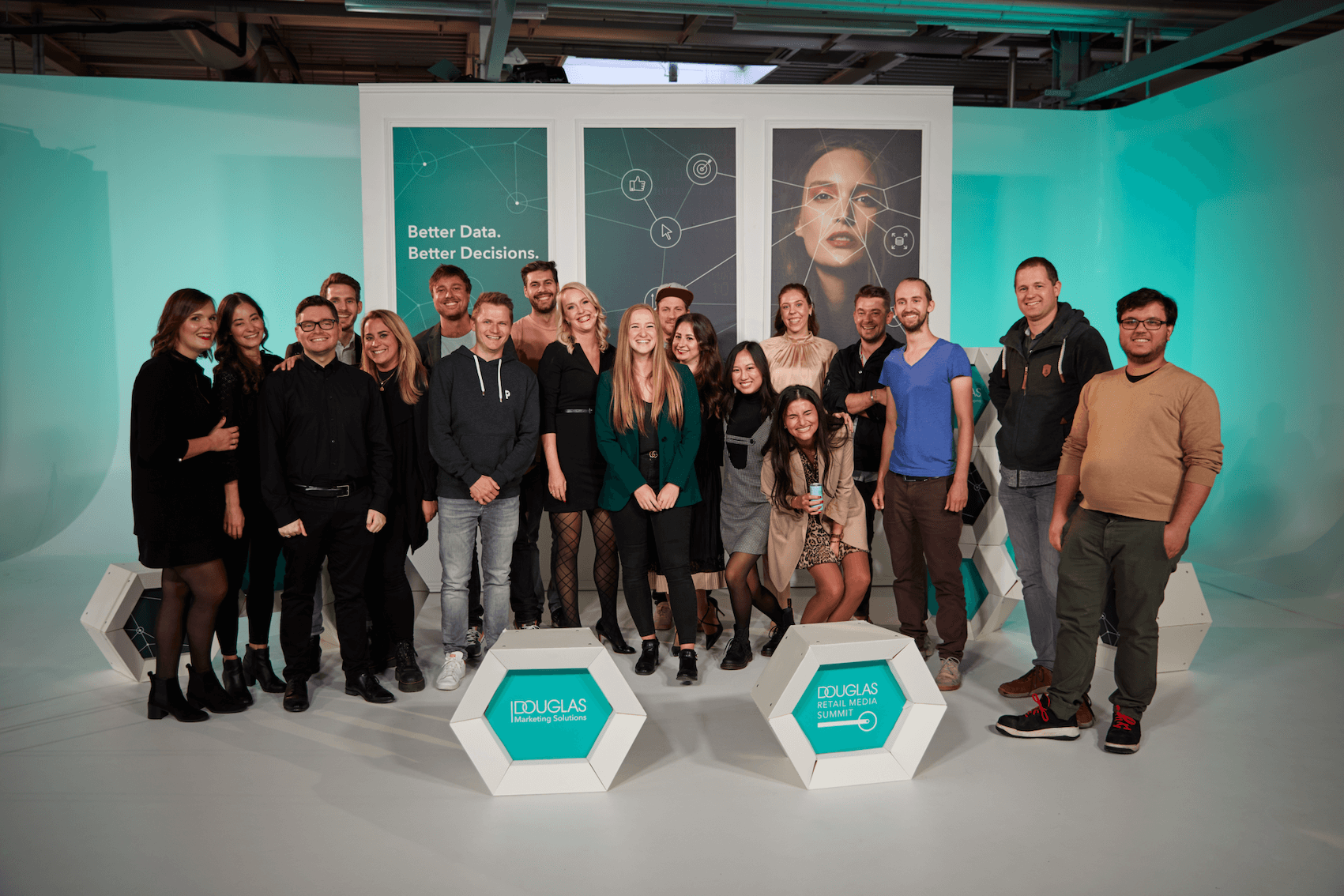 Latests Posts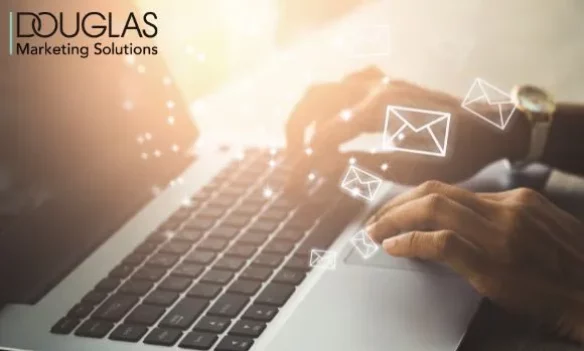 The email address is the ultimate gateway to our multimedia lives and most people keep their personal email addresses forever. Therefore, it stands to reason that many see the email address as the key to the future of digital marketing and advertising. It can identify target audiences across devices, channels and platforms and is inherently personal. Mail hashing makes it possible to reach target groups in a privacy-safe way that is highly customized and personalized. Find out exactly what mail hashing is, how it works and how it can benefit your brand in this DOUGLAS blog post. Have fun reading!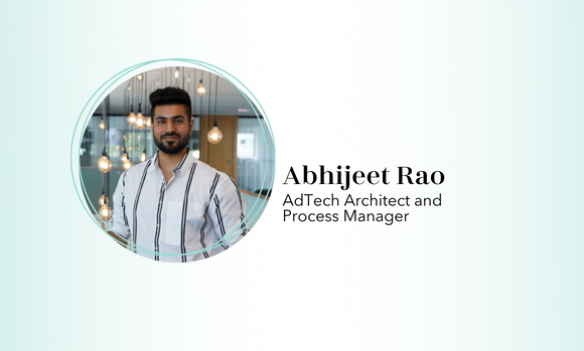 Programmatic advertising, ad operations and tech integration – this is just Abhijeet's language. He is an engineer with a digital mindset and passion for advertising technology and automation tools. With years of experience in the technical and programmatic fields, Abhijeet develops data-driven solutions that are designed to help you and your beauty brand achieve your goals.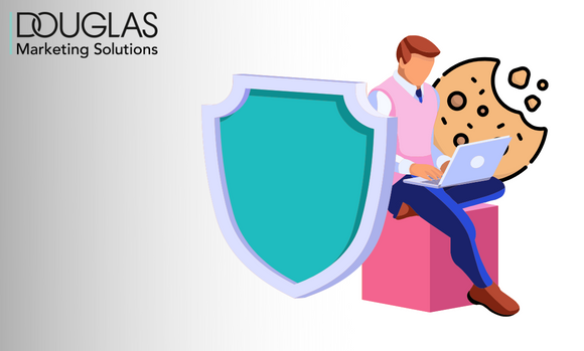 Known and feared in the advertising industry: the shutdown of third-party cookies. In 2022, the corporate giant Google wanted to discontinue third-party cookies in the Chrome browser. Last summer, however, this deadline was extended to 2023. And now the corporation is postponing the end of third-party cookies by another year to 2024. In this blog post, you'll learn everything you need to know about the elimination of third party cookies and how DMS has already been driving successful marketing strategies for years now using first party cookies and retail media. Have fun reading!