Brand communication with Douglas Retail Media
As the largest beauty platform in Europe, we can access a lot of relevant data for the brands we list. The insights derived from this data can be incorporated into a customer-related strategy, and we always follow the "Data to Insights to Action" process. Along this process, potentials and challenges for a brand are identified, goals are set and relevant target groups are derived or individually compiled. In addition, in the course of brand consulting, we make advertising and budget recommendations, forecasts for the advertising campaign and long-term development forecasts against which a brand can be aligned.
We apply this process to the entire funnel. Especially in the upper funnel, there are numerous opportunities for advertisers to position their brands and generate sustainable effects beyond immediate sales.
We spoke with Patrick Vater, Media Strategy Consultant at Douglas Marketing Solutions, about brand consulting and full funnel brand communication. 
Is brand communication in the retail media context underestimated in favor of performance? Is there more to it?
Retail media on Douglas as an e-com platform naturally has a strong lower funnel orientation, with performance KPIs such as ROAS and conversion rate of the PDPs in the foreground. The potential for upper funnel effects such as image or awareness is indeed often underestimated. Wrongly, since Douglas (like retail media in general) can be an important piece of the puzzle in the media strategy for numerous upper funnel use cases.  
What distinguishes Douglas Retail Media upper funnel communication from classic brand communication, e.g. via a DSP or on Facebook?
First of all, the USP that retail media can offer in the lower funnel also applies to brands – the precise targeting through 1st party data – virtually without wastage. Retail media players thus have an important advantage that not even Facebook can offer in terms of concrete relevance, and also Google only to a limited extent. The target group segments, which at Douglas are based on 1st party data, are put together with the help of a large number of data points and signals that have a direct connection to the brand. The classic use case is – it is obvious – to play out the assets of a brand to a category-relevant target group or – even better and more precise – to a custom target group, which may include users with competitive brand affinities.
But what is the concrete benefit here for upper funnel campaigns?
Brand affinity is relative in this context and can be adapted to the required funnel phase, from broad to specific, from upper to lower, depending on the respective target. In practice, targeting means generic upmarket high-spender CRM segments with relevant purchase history, potentials who have recently visited a certain category, or real-time users who currently have a relevant product in their shopping cart.
So it's always about the audiences – which can not only be customized, but can also be played out almost without wastage – onsite and offsite. Who else can offer this outside of retail media? This USP of 1st party data also explains the rapid growth of retailers' retail media divisions – both the established ones such as Otto, Zalando and Amazon, and the new market entrants. In a market environment that increasingly limits the blanket collection of user data by publishers and networks, 1st party data is a key competitive advantage.  In this context, Douglas, as the largest beauty platform in Europe, is the key player par excellence in the industry.
How can you imagine the analysis and strategy process in an upper funnel scenario? 
As I said, the Douglas Audiences are always relevant for use cases that are aimed at brand communication. The fundamental process of "Data – Insights – Action" is thereby expanded by a component. In addition to the standard analysis of platform, CRM and campaign data, we also use market media studies such as best4planning. This makes it possible to visualize effects at the market level, e.g. socio-demographic differences in the nature of brand audiences in the market and on the platform, affinities to competitor brands or pain points in the customer journey such as the conversion from consideration to purchase among platform customers or in the market in general.
Especially when comparing the platform market, differences often come to light that can identify specific challenges and opportunities, such as the potential for growth in new segments. Here, Douglas can in turn act as a relevant audience provider. The insights from market tools such as b4p can be "extended" as it were and incorporated into the action part, which consists not least of the customer-related audience strategy. The combination of platform and market data thus reveals opportunities and risks. And here at the latest, it also becomes interesting for non-endemic brands, i.e. brands that are not listed on the platform or brands from categories far removed from beauty.
Do you have a case here?
Yes, for example, we recently did an analysis for a client in the fashion industry that demonstrated both a strong affinity of existing customers to the platform (fortunately, that doesn't always have to be the case, of course) and the affinity of the identified segments that the client would like to tap into. In this case, it was a matter of repositioning. These segments can be confirmed using CRM and platform data, and at the same time "rebuilt" and operationalized. And, voila, the customer already has a highly relevant custom segment that could only be realized on Facebook or in a display flight on the DSP of his choice with high wastage or much less precisely. 
Of course, this does not mean that we recommend diverting all TV budgets in the future, high reach (incl. wastage) in the market can be quite useful for long-term brand positioning and visibility in general. The magic word is media efficiency. Spreading losses are always budget losses.
What are you planning next?
The challenge we're seeing and working on right now is more about measuring success. Of course, we offer Google and Facebook brand lift studies for offsite based on our audiences, but as we know, these are fraught with all the methodological difficulties that a brand would also have with its "off the shelf" audiences – the unpredictability of external influences, the black box character of the studies, frequency issues, net reach problems with Google, and generally the question of advertising impact compared to other channels – such as TV. However, this is a larger discussion that is taking place in the industry and which, in my opinion, can only be solved and dealt with by each customer itself. These are also all thoughts that influence our own internal discussions about whether we develop a similar product.
But beyond that, we've also done a study that looks at not directly attributed incrementality effects by format and channel in terms of revenue and PDP traffic. In a nutshell – the best performing formats closest to POS, our Sponsored Product Ads, have a lower non-attributed incrementality factor than, for example, the large format onsite Audience Ads (for revenue) and offsite Channels (for traffic). The incremental share not directly triggered by a click or a registered ad contact for Audience Ads, for example, is so high that we see ROAS doubling for some brands.  
These are effects that can clearly be attributed to advertising impact. This is an interesting observation and an innovation in the market, even if it cannot (yet) be included in a standard campaign evaluation, but is, as I said, a study. 
And so we successively fill the gaps in success measurement to add the right framework to the USP of custom audiences.
Latests Posts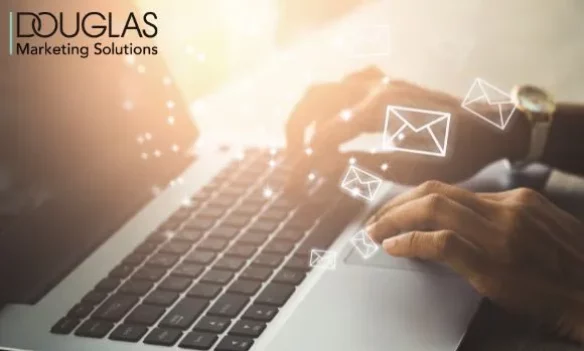 The email address is the ultimate gateway to our multimedia lives and most people keep their personal email addresses forever. Therefore, it stands to reason that many see the email address as the key to the future of digital marketing and advertising. It can identify target audiences across devices, channels and platforms and is inherently personal. Mail hashing makes it possible to reach target groups in a privacy-safe way that is highly customized and personalized. Find out exactly what mail hashing is, how it works and how it can benefit your brand in this DOUGLAS blog post. Have fun reading!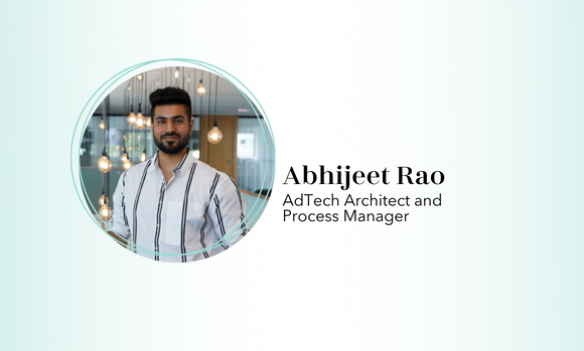 Programmatic advertising, ad operations and tech integration – this is just Abhijeet's language. He is an engineer with a digital mindset and passion for advertising technology and automation tools. With years of experience in the technical and programmatic fields, Abhijeet develops data-driven solutions that are designed to help you and your beauty brand achieve your goals.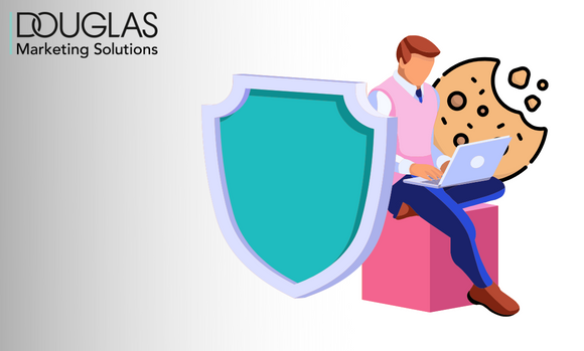 Known and feared in the advertising industry: the shutdown of third-party cookies. In 2022, the corporate giant Google wanted to discontinue third-party cookies in the Chrome browser. Last summer, however, this deadline was extended to 2023. And now the corporation is postponing the end of third-party cookies by another year to 2024. In this blog post, you'll learn everything you need to know about the elimination of third party cookies and how DMS has already been driving successful marketing strategies for years now using first party cookies and retail media. Have fun reading!