Transaction Media vs Awareness Media – the big misunderstanding: Why retail media is often still located in the lower funnel corner
Marketing strategies always start at different positions in the customer journey, depending on the specific goals of the brand. Basically, potential customers should be provided with the best possible information and content in order to complete a purchase. One aspect of this marketing is retail media – a way of convincing customers with the intention to buy of one's own brand and bringing them to the conclusion of a purchase. But that's not the only function of retail media: Used correctly, this strategy can have positive effects at various points in the customer journey and attract the attention of new customers to one's brand. 
In this blog post, we explain how retail media can also be used perfectly for brand awareness and what benefits arise when a platform like Douglas.de is also used for upper funnel marketing. Have fun reading!
The difference between transaction media and awareness media
The two terms Transaction Media and Awareness Media start at different points in the marketing funnel and have different goals to be achieved by the measures. 
Awareness Media primarily aims to increase the size of the customer group. When addressing the target group, the primary goal is to generate brand awareness. These measures start in the upper funnel and are intended to increase the range. 

Transactional media, on the other hand, starts in the lower funnel, i.e. shortly before the conversion. Here, the focus is on the potential customer who, for example, already has the product in his shopping cart. It usually doesn't take much to take the final step to purchase, which is why this type of marketing often has a very high ROAS. 
Nevertheless, both variants are needed to tap into new customer groups and to increase overall brand awareness. If you don't work properly to fill the top of the "purchase funnel" as well, you will have trouble generating sales in the lower funnel.    
Working with the Marketing/Sales Funnel
Using the funnel concept to visualize marketing efforts allows for setting goals of individual campaigns as well as better targeting. With the division into
Upper-Funnel (Awareness),

Mid-Funnel (Consideration) and

Lower-Funnel (Conversion)
the basic level of this concept is covered. There is also a split into multiple stages that narrows down each area more. With the notion of a marketing funnel, different customer situations can be better covered and the path to purchase can be better visualized. 
At the same time, however, it must be taken into account that almost no customer goes through a linear path to purchase. It must therefore be expected that customers can enter and leave the funnel at different points in time. Nevertheless, the concept helps to achieve a better idea of different campaign goals. 
What is Retail Media and how is it used?
Retail Media is located on the individual shopping platforms and marketplaces. It has been shown that most people with the intention to buy search for the products directly in the stores and do not use the established search engines. Retail Media focuses precisely on these channels. With banner ads or SPA (sponsored product ads), brands generate attention among potential customers and put their own products in the spotlight. 
Thanks to better visibility, the likelihood that shoppers will opt for a product from their own brand increases. At the same time, the purchase itself is significantly simplified, as it can take place directly on the website. Unlike Google Ads, no new page is opened, but the product can be ordered directly from the established retailer Douglas. 
Online marketplaces are now among the most important advertising platforms. This means that marketing and sales have to work hand in hand here to raise awareness and win customers for the brand. 
Retail Media in the Lower-Funnel 
The tried-and-tested concept of retail media is applied in the lower funnel, as it is here that customers can be efficiently convinced to buy and a conversion can be achieved with relatively few resources. With the help of banner ads and especially SPAs, customers with the intention to buy are addressed directly. The focus here is therefore less on generating attention and more directly on concluding a purchase. 
With this strategy, the potential of retail media is far from exhausted. Many brands now rely on a combination of upper and lower funnel measures with the aim of increasing brand awareness or offering further information so that the customer continues to engage with their own brand and brand awareness is increased. 
Retail media in the upper funnel
On the Douglas.de platform, there are various ways to use advertising in the upper funnel. Awareness Media works onsite with different options:
A dedicated brand area allows potential customers to find more information about the brand and at the same time get an overview of the product variety. 

In addition, banners or other eye-catchers support the purchase decision: They provide information about products and individual brands that are suitable for the target group. 

Thanks to the large amount of shopper data, targeting options can be used optimally to address the right target group. 
In addition, offsite campaigns can also be used to increase brand reach and employ awareness media. Here, all channels from video to display and social can be booked offsite – with target groups individually tailored to the brand, which can be segmented via the data management platform.
Retail Media at Douglas
Douglas is the N°1 beauty retailer and at the same time the expert for retail media. Thanks to the extensive first-party data, products and brands can be ideally placed. Moreover, Douglas is the incarnation of the point-of-sale, which is why Performance Media is in perfect hands there. Thanks to the detailed data, targeted marketing is made possible and a large group of potential buyers is reached.
Douglas Marketing Solutions offers its partners close cooperation and personal advice on marketing solutions. If you have any questions about our advertising solutions, feel free to contact us via the contact form or take a look at our blog. In a personal conversation, we will find the optimal options for you and your brand! 
Latests Posts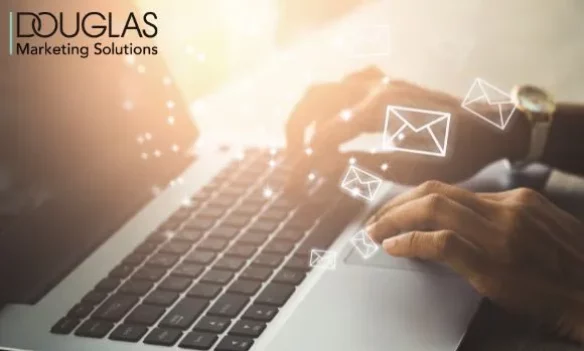 The email address is the ultimate gateway to our multimedia lives and most people keep their personal email addresses forever. Therefore, it stands to reason that many see the email address as the key to the future of digital marketing and advertising. It can identify target audiences across devices, channels and platforms and is inherently personal. Mail hashing makes it possible to reach target groups in a privacy-safe way that is highly customized and personalized. Find out exactly what mail hashing is, how it works and how it can benefit your brand in this DOUGLAS blog post. Have fun reading!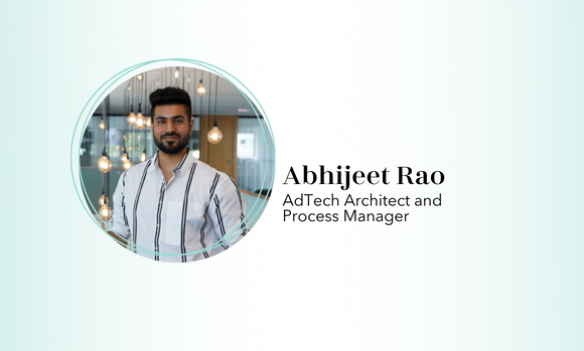 Programmatic advertising, ad operations and tech integration – this is just Abhijeet's language. He is an engineer with a digital mindset and passion for advertising technology and automation tools. With years of experience in the technical and programmatic fields, Abhijeet develops data-driven solutions that are designed to help you and your beauty brand achieve your goals.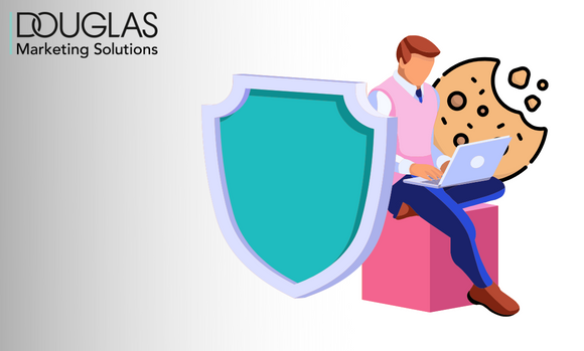 Known and feared in the advertising industry: the shutdown of third-party cookies. In 2022, the corporate giant Google wanted to discontinue third-party cookies in the Chrome browser. Last summer, however, this deadline was extended to 2023. And now the corporation is postponing the end of third-party cookies by another year to 2024. In this blog post, you'll learn everything you need to know about the elimination of third party cookies and how DMS has already been driving successful marketing strategies for years now using first party cookies and retail media. Have fun reading!