Precision Advertising: What is it and how does Douglas work with it?
Playing out the right message to exactly the right target group – such a precise approach is possible with precision advertising. The key to winning new customers therefore lies in data-driven communication. While traditional push marketing is increasingly reaching its limits when it comes to addressing customers individually, precision marketing offers new starting points and communication options here. In this blog post, you'll find out what exactly lies behind the term and how we at Douglas Marketing Solutions deal with precision advertising.
What is Precision Advertising?
In the digitalized world, the decision-making power for or against a product or brand clearly lies with the users. A multitude of channels and touchpoints have an impact on the purchase decision. The linear funnel of traditional marketing with a big focus on new customer acquisition and correspondingly high marketing costs is therefore no longer always the best way. Mass communication is becoming increasingly inefficient – instead, users expect an individualized offer.
The combination of branding, performance and CRM via variable channels and a content-relevant, precisely addressed communication with individual consumers shapes the advertising of the future. This is exactly where precision advertising comes in: dynamic advertising solutions that are played out in a target group-specific and individual manner. For successful implementation, precise data analysis is the basis of content playout. The more data that can be collected about the target group, the more scalable the advertising measure and the more efficient and cost-effective the marketing can be. 
How can precision advertising be implemented?
Precision advertising is a data-driven approach to marketing measures. The data required for this is usually already available in data management platforms, but is often not used in a targeted manner. Modern technologies and processes in the field of artificial intelligence and automation make efficient use of Big Data possible and even go beyond it. 
Predictive marketing allows user behavior to be determined in advance, so that the foundation can be laid for precise, target-group-oriented addressing of users. For advertisers, this offers the opportunity to play out advertising messages variably and individually, to constantly learn from consumer behavior, and thus to make marketing measures ever more efficient.
Targeted communication along the customer journey with precision marketing
In addition to the extensive database, communication tailored to the user also requires an adapted technological infrastructure to reach the consumer at the right time via the appropriate channel. Ultimately, for a lasting impact, advertising must be tailored to the exact touchpoint, target person, content, and timing. 
Consumers have more choices than ever before – the ease of comparing numerous companies, brands and products makes the customer journey increasingly variable. Modern artificial intelligence techniques and deep learning systems make it possible to respond to the varying touchpoints and personalize marketing campaigns down to the smallest detail. 
The form of advertising and the content of the landing page also play a major role, with the questions:
How should the advertising materials be structured?

Which target page should users be directed to after clicking on the advertising material?
Depending on the user's intention, both concrete product offers and informational guide articles or test reports are possible. To ensure that the path to conversion is as short and simple as possible and that the user can be optimally convinced, the collection of data, its evaluation, and the implementation in marketing measures with dynamic advertising media are fundamental. The optimized coordination between data-based targeting, content and the right channel can significantly increase the click and conversion rate. 
Opportunities for your brand in precision advertising
If your brand has the necessary flexibility, there are many great opportunities for advertisers in precision advertising. Holistic, creative strategies that integrate aspects such as AI, automation, psychology and consumer insights open up new opportunities. Precision advertising incorporates relevant content and individual user behavior into the variable customer journey. With new marketing measures, your brand can thus increase the success of campaigns while delivering great added value to customers who feel directly addressed by relevant, targeted communication.
Precision advertising with Douglas Marketing Solutions
To make your beauty products stand out in the modern competitive market and draw attention to the brand, your customers need to be targeted with interesting information and offers. With Douglas Marketing Solutions, you will find a partner for your brand who will provide you with comprehensive support in precision advertising – from data analysis and the conception of personalized marketing campaigns to controlling to measure the success of the activities.
Approach to Precision Advertising with DMS
The basis of precision advertising consists of a large amount of data, which is decisive for the success of the advertising campaign individually aligned to your target group. However, it is not only the availability of customer data that is crucial, but also its understanding. At Douglas Marketing Solutions, we have access to a large base of target group-specific data in the beauty industry. By analyzing the data, important insights and user needs are gained that allow your beauty brand to tailor its marketing.
What data does Precision Advertising collect?
As one of the largest platforms for beauty products of all kinds, we collect important insights into consumer behavior and needs. In order to actualize your Precision Advertising, we therefore draw on comprehensive customer data from our CRM system and web store. This way, important insights of your target group are collected along the entire customer journey. Our Douglas Card customer loyalty program is also particularly helpful. 
How is the data used for Precision Advertising?
The data collected is activated in Precision Advertising and used to capture your target group. In this way, Lookalike Audiences can be created, which makes it possible to individually advertise to the new target group of your brand. Buying behavior in particular is of great importance here. The buying tendencies of a customer or customer group can be predicted through previous purchases. In this way, the advertising measures can be targeted, which makes the very target group-specific, individual ads possible.
How are the individual ads realized?
Due to the third-party cookie issue, collecting data is increasingly difficult. First-party data is therefore becoming increasingly important. At Douglas Marketing Solutions, we have access to a good data base thanks to our large platform and our extensive CRM system. This allows us to precisely target groups today and in the future. In this context, predictive advertising is becoming increasingly important in addition to precision advertising. The basis for this is the data obtained from first-party cookies.
With Douglas Marketing Solutions, you can reach your potential customers exactly where the individual needs of your target group lie. As a flexible advertising measure, precision advertising can be used successfully in both the upper and lower funnel. Reach your customers precisely with precision advertising.
Latests Posts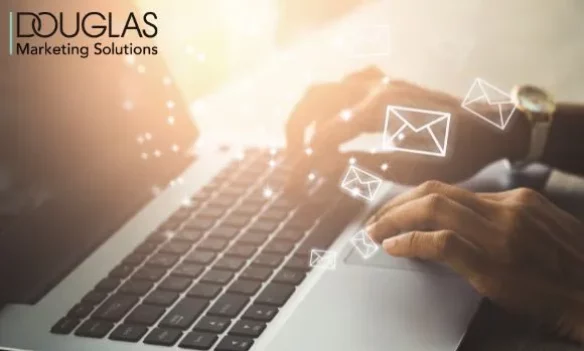 The email address is the ultimate gateway to our multimedia lives and most people keep their personal email addresses forever. Therefore, it stands to reason that many see the email address as the key to the future of digital marketing and advertising. It can identify target audiences across devices, channels and platforms and is inherently personal. Mail hashing makes it possible to reach target groups in a privacy-safe way that is highly customized and personalized. Find out exactly what mail hashing is, how it works and how it can benefit your brand in this DOUGLAS blog post. Have fun reading!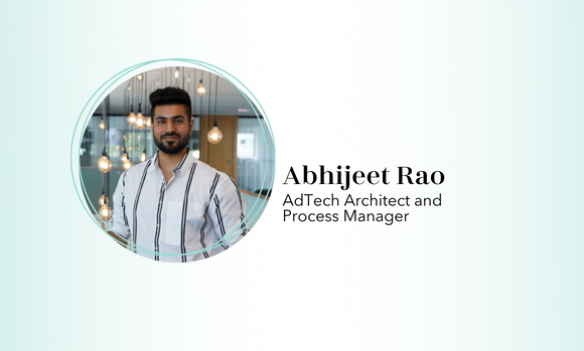 Programmatic advertising, ad operations and tech integration – this is just Abhijeet's language. He is an engineer with a digital mindset and passion for advertising technology and automation tools. With years of experience in the technical and programmatic fields, Abhijeet develops data-driven solutions that are designed to help you and your beauty brand achieve your goals.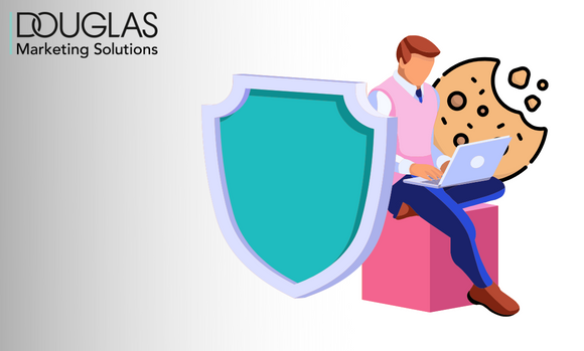 Known and feared in the advertising industry: the shutdown of third-party cookies. In 2022, the corporate giant Google wanted to discontinue third-party cookies in the Chrome browser. Last summer, however, this deadline was extended to 2023. And now the corporation is postponing the end of third-party cookies by another year to 2024. In this blog post, you'll learn everything you need to know about the elimination of third party cookies and how DMS has already been driving successful marketing strategies for years now using first party cookies and retail media. Have fun reading!