Customer loyalty programs and why they help DMS's customers capture a precise target group
DOUGLAS, Hunkemöller, DM, Lidl and Peek&Cloppenburg – no matter where you look or rather shop – you now encounter so-called customer loyalty programs everywhere. But what exactly does this mean? Is it really simply a matter of rewarding the customer's loyalty, or is there also a significant benefit for the company and our customers behind it? In this blog post, you'll find out what the widely used loyalty cards are all about, how DMS uses them for its own benefit, and why they are indispensable for targeted and personalized marketing. Enjoy the read!
Back to basics: What exactly is a customer loyalty program?
Customer loyalty programs are offered by almost all retail companies these days. It's the all-too-familiar loyalty card: A small piece of plastic that has great significance for the company, provided it is used correctly. In this case, the right way means that customers use the customer card every time they make a purchase, so that their purchasing behavior and history can be recorded in a database.
What do customers get out of participating in a customer loyalty program?
Let's start by looking at a customer loyalty program from the perspective of the customer cardholder. After all, the name suggests that it's all about customers and their loyalty to a company or brand. A customer loyalty card, such as the DOUGLAS Beauty Card, is quickly completed and offers many valuable benefits, such as
earning credits that can later be converted into discounts, 

subscriptions to in-house magazines, 

birthday surprises or

small goodies that you get with your next purchase.
Some companies, like DOUGLAS with the Beauty Card Premium, even grant a payment function to the customers. Thus, holders have a payment medium integrated in their customer card. The more often the customer card is used, the better the benefits become: The points and thus discounts increase and the goodies become more attractive. 
The DOUGLAS Beauty Card has been around since the 1990s. Since then, its functions have been developed further and further. There are now 47.8 million cards in circulation throughout Europe. One-third of all households own a DOUGLAS Beauty Card. 
What does a company gain from offering a customer loyalty program for its customers?
The answer to this question is quite simple: to bind customers to the company, to get to know them better, and to determine their purchasing behavior. Statistically, loyalty cardholders spend around 60 % more on each purchase than regular customers. This is because they are rewarded with every purchase – be it through discounts, collecting points or small gifts. 
In addition to gaining repeat customers and securing revenue, the company benefits by exchanging goodies and benefits for certain customer data. But what data are we talking about here? Do potential customer cardholders disclose sensitive data? Quite clearly: No. Of course, some sensitive data, such as the full name and address, is required in order to take out a customer card, but all other data is voluntary. 
But what interests us at Douglas Marketing Solutions much more than the personal data of the customers is the data generated by each individual purchase. Quite simply, we want to use the loyalty card and the customer loyalty program to research and make sense of the purchasing behavior and preferences of loyalty card holders. At this point, it is particularly important to emphasize that all data that customers release to us in the course of a customer loyalty program is treated as strictly confidential and is not passed on to third parties.
How a Customer Loyalty Program with the right data can help us achieve successful marketing
We've explained the benefits of the Customer Loyalty Program in the form of the DOUGLAS Beauty Card and what we get out of it, but let's get down to the nitty gritty – why do we want to analyze the preferences and buying behavior of our loyalty cardholders in the first place? It can be summarized simply: So that we at Douglas Marketing Solutions and our customers can generate targeted and personalized marketing for each individual who participates in the Customer Loyalty Program. 
This in turn not only benefits our customers, but also gives our customers the best chance to get their products to the right people. With the data generated from the Customer Loyalty Program, we maximize the success of advertising campaigns by showing our customers only what they like – or are likely to like.
Personalized ads for targeted marketing 
After a lot of basic knowledge, this section goes into a little more detail about the benefits our customers get from the DOUGLAS Customer Loyalty Program. We would like to explain this with a simple example:
The DOUGLAS Customer Mr. Mustermann has a Beauty Card and based on his purchase history we were able to determine that he orders a deodorant from our customer, brand XY, at least 8 times a year from the DOUGLAS Online Shop. We can now place XY with Mr. Mustermann through personalized ads and targeted marketing. In this way, he can be introduced to other XY products, with the goal that he will also purchase them and buy them regularly. This not only maximizes the success of the advertising campaign, but also makes Mr. Mustermann happy and ensures stable sales figures for both DOUGLAS and our customer XY. 
Addressing Lookalike Audiences – which Customers "are wired" the same way?
In a successful marketing strategy based on a customer loyalty program, it is important to always consider lookalike audiences, i.e. customers who have similar buying behavior and preferences. Let's take Mr. Mustermann as an example: 
Through personalized ads, we can also introduce him to other brands that he is likely to like. We determine these by analyzing the buying behavior of other customers. If, for example, Mr. Müller has purchased the deodorant from XY just as often as the one from ABC, there is a very high probability that Mr. Mustermann will also like the deodorant from ABC. 
In this way, we can tap into potential customers and offer them our customers' products in a placed manner – at least insofar as the data allow us to conclude that this is very likely to lead to a sale. 
The advantages of a customer loyalty program at a glance
A customer loyalty program is a database on which the purchasing behavior of our customers is reliably determined and analyzed in order to provide our customers with a good basis for targeted marketing. The benefits of such a strategy are
Increasing the loyalty of existing customers

Attracting new customers ("lookalike audiences")

Securing existing sales

Increasing sales
At Douglas Marketing Solutions, we can offer our customers a good data basis for successful advertising campaigns thanks to our Customer Loyalty Program. In addition, as third-party cookies gradually disappear, it is becoming increasingly important to rely on first-party cookies. With Douglas Marketing Solutions and the DOUGLAS Beauty Card, our customers succeed in targeted marketing using personalized ads and addressing lookalike audiences to establish reliable customer loyalty and thus secure their future.
Latests Posts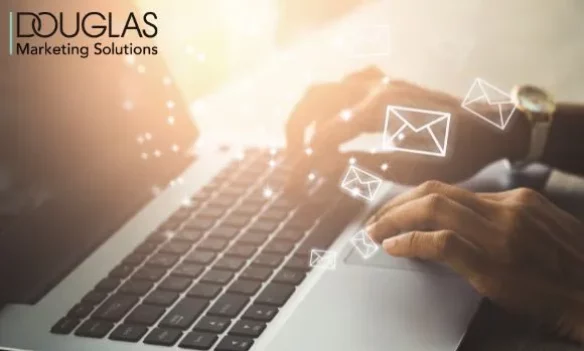 The email address is the ultimate gateway to our multimedia lives and most people keep their personal email addresses forever. Therefore, it stands to reason that many see the email address as the key to the future of digital marketing and advertising. It can identify target audiences across devices, channels and platforms and is inherently personal. Mail hashing makes it possible to reach target groups in a privacy-safe way that is highly customized and personalized. Find out exactly what mail hashing is, how it works and how it can benefit your brand in this DOUGLAS blog post. Have fun reading!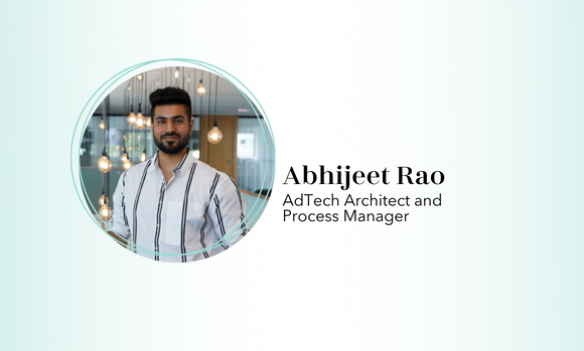 Programmatic advertising, ad operations and tech integration – this is just Abhijeet's language. He is an engineer with a digital mindset and passion for advertising technology and automation tools. With years of experience in the technical and programmatic fields, Abhijeet develops data-driven solutions that are designed to help you and your beauty brand achieve your goals.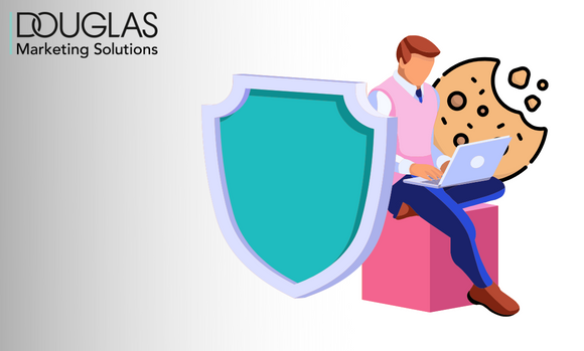 Known and feared in the advertising industry: the shutdown of third-party cookies. In 2022, the corporate giant Google wanted to discontinue third-party cookies in the Chrome browser. Last summer, however, this deadline was extended to 2023. And now the corporation is postponing the end of third-party cookies by another year to 2024. In this blog post, you'll learn everything you need to know about the elimination of third party cookies and how DMS has already been driving successful marketing strategies for years now using first party cookies and retail media. Have fun reading!