Quick Commerce – new potential in e-commerce and how DOUGLAS made use of it
The world of e-commerce is fast, no question about it. With the huge range of merchants, online stores and sales platforms, users are spoiled for choice when shopping online. To provide customers with the best possible shopping experience, DOUGLAS has set its sights on fast delivery. After all, every user looks forward to holding their product in their hands as soon as possible. Thanks to Quick Commerce, a delivery was created that both satisfies the customer and is highly profitable for the supplier. What Quick Commerce is all about and what DOUGLAS has experienced with it, you will find out in this blog. Have fun!
What is Quick Commerce?
The future of e-commerce lies, among other things, in its speed. Quick Commerce, or Q-Commerce, makes it possible. What started with food and pharmaceutical delivery is spreading to other industries. Instant Delivery is the name of the concept that heralds the next stage in e-commerce. Fast delivery of ordered goods – not in 1 – 2 days, but within a few hours. 
Even before the pandemic, the first providers started delivering mainly grocery orders to customers – mostly in large cities and inner cities. The pandemic and quarantine measures made these immediate deliveries real everyday heroes, as people were not allowed to leave their homes and thus could not go shopping. Basically, in the beginning, it concerned quickly perishable goods or those whose cold chains were not allowed to be interrupted. 
What are the advantages of Quick Commerce?
Quick Commerce companies, such as Berlin-based Gorillas Operations Germany GmbH & Co. KG, also see the potential in other areas of e-commerce. Today's online shoppers want their goods in their hands as quickly as possible. Through Q-Commerce, he or she has the advantages of shopping from home – for example, the time saved by not having to drive into town – and at the same time has his/her purchased item with him/her within a few hours and can use it.   
Gorillas offers precisely this even faster form of delivering ordered items to customers in small quantities. Retailers can use this service to clearly set themselves apart from their competitors and retain their customers. 
Other advantages at a glance:
Delivery via bicycle couriers relieves road traffic and thus reduces environmental pollution.

Fast and reliable delivery, without obstruction from traffic.

Fast supply chain from nearby warehouses.
DOUGLAS also made use of these benefits to offer its customers an unprecedented service.
The collaboration between DOUGLAS and Gorillas 
In November 2021, DOUGLAS, Europe's premium beauty platform, and Gorillas, the leading providers of instant food delivery in Europe, decided to test their collaboration as part of a pilot project. What works with food can also be of great benefit in the beauty industry. Up until the end of the year, Gorillas' range included not only perfume, cosmetics and makeup, but also various lifestyle products from the DOUGLAS range. The main focus was on gift articles. Improving the shopping experience in the run-up to Christmas was also the aim of the project and the cooperation. 
Björn Vöhl, Senior Vice President Commercial E-Com at DOUGLAS, commented: "We are very pleased about the cooperation with Gorillas – the perfect opportunity for DOUGLAS to now take our positive experiences in 'Quick Commerce' on the road in Germany."
The absolute bestsellers included DOUGLAS gift vouchers, home spa sets, make-up sets, mascara and care products.
Andrea Lederer, Director eCommerce Omnichannel, takes stock of the project. She answered a few questions in an interview.
How was the project received?
The project was very well received by both customers and the press. We were even nominated for the German Brand Award, the marketing prize with the widest reach, for our innovative brand work. But the figures also show that the project was a success by any measure. The click-through rate and the conversion rate increased very well during the project. Only the Basket Value was lower on average, but this will be due to the fact that customers ordered their products via the Gorillas app. Furthermore, we were able to gather valuable insights on well-performing product categories in this sales channel and saw a significant increase in demand 24 hours before Christmas. Overall, we are very pleased with the pilot.
What was the deciding factor for you to use Quick Commerce?
In the beauty industry, we were the first retailer to try Quick Commerce. This makes DOUGLAS a pioneer in the field. We wanted to offer our end customers an even better service. In addition, we also want to develop further and try out new ways and cooperations. In this case, the project was more than successful, which confirms us in our development.
What advantages have resulted for DOUGLAS?
Of course, as a market-leading retailer in the beauty sector, DOUGLAS is also an attractive partner for new beauty and lifestyle brands and products. The advertising platform we offer our partners is highly sought-after. Through the project with Gorillas, we have now also been able to successfully test ourselves in the Quick Commerce sector and have thus become interesting for both established and new brands and their products. But we have also been able to register a high level of interest in cooperation from other Q-Commerce providers.
Is Quick Commerce something that DOUGLAS also sees for its future?
Q-Commerce is certainly something that will continue to grow in the beauty and lifestyle sector. Of course, we want to be on board, too, because it includes exciting projects and cooperations. It also allows us to offer our end consumers the best delivery service on the market.
Latests Posts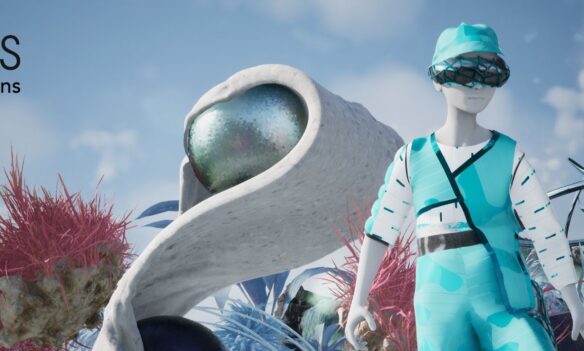 Since Facebook founder Mark Zuckerberg renamed his company FACEBOOK INC to META PLATTFORMS INC and announced that he had laid the foundation for a whole "metaverse", the English term "metaverse" has been on everyone's lips. But what exactly is it all about? Which new doors are opened for companies by such a digital universe? In this blog post, you will learn everything about the background as well as the ideas and perspectives of Mark Zuckerberg and his Metaverse and how companies like DOUGLAS can bring their eCommerce to a new level in the Metaverse. Have fun reading!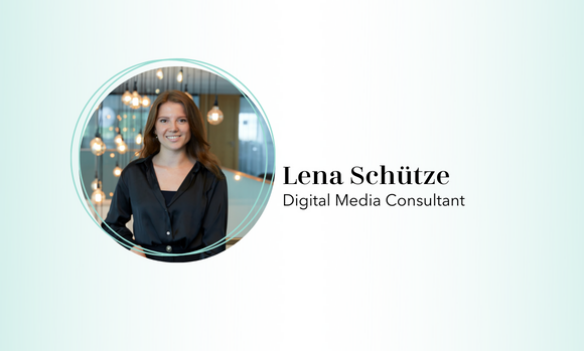 Lena Schütze is Digital Media Consultant at Douglas Marketing Solutions. With 4 years of agency experience, especially in digital media & channels for various industries from the retail, fashion & beauty sectors, she is the specialist for the digital media presence for brands. She focuses on holistic media consulting and planning along the entire customer journey with a focus on digital touchpoints. Digital native by heart - already during her master studies in Digital Business Management with a focus on Digital Marketing, Lena started in Performance Marketing on the agency side. Thanks to her experience and personal motivation, Lena is the ideal partner for brands wanting to grow in the digital media business.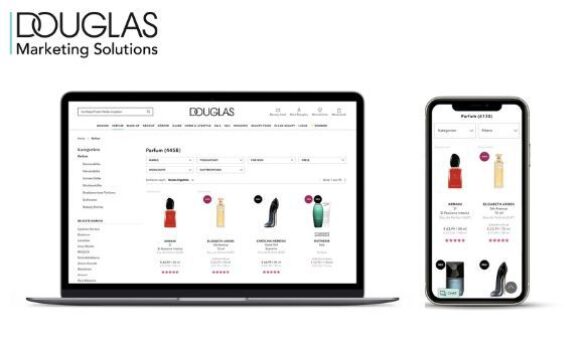 If you are aiming to increase the reach of your brand and want to make your products better known and promote them in a targeted way, you can hardly avoid retail marketing. A strategy that is individually tailored to your brand is crucial for successful implementation. But in order to be able to fine-tune this and focus the ads on exactly the right target group, we need data. All the better, then, that we at DOUGLAS MARKETING SOLUTIONS have access to a broad platform and can thus precisely analyse the buying behaviour of your target group. Instead of guessing, we help you access concrete data and invest smartly. In this article, we explain how you can develop sponsored product ads and audience ads based on data and give you the golden rules for retail marketing. Have fun reading!