Put products in the spotlight with Showcase Ads from DMS
In the digital world, we are often overwhelmed by the array of different ads or other promotions. As a brand, it is therefore particularly important to position the right ads in a meaningful way. A successful ad should always catch the customer's eye and not only stand out on the web due to its attractiveness, but also occupy a pole position. This not only increases awareness for the brand, but also generates new customers and increases sales figures. 
In this blog post, we'll introduce you to Showcase Ads – our new ad option that is bookable in our Audience Ad Bundle. Learn in this post what exactly a Showcase Ad is, how it differs from our other ads and what benefits booking this option has for a brand. Have fun reading!
What are Showcase Ads?
Showcase Ads are considered stars in our Audience Ads sky. For the first time, we have an option in our Audience Ad Bundle with the Showcase Ad, which has the absolute pole position with "above the fold". "Above the fold" here means that the ad appears above the product selection in the selected product category – especially in the mobile view of the DOUGLAS online store, this option proves to be a powerful lever to push a brand.
In addition to placement, Showcase Ads naturally have many other advantages, such as size: our Showcase Ad extends across the entire product category, so it's guaranteed to catch the eye of our customizers and increase brand awareness.
When are which Showcase Ads displayed to the customer?
As with all other ad options, our Showcase Ads are driven by data. Since we run them in specific product categories, simply selecting that category by our customer gives us the first relevant data to use. For example, if the customer selects the category "Care → Face" in the DOUGLAS Online Shop, the selection of compatible Showcase Ads can already be narrowed down here.
If the customer is logged in at this point and is a loyal customer of a certain brand that offers products in this category, it is likely that a showcase ad of this brand will successfully boost traffic to the landing page and thus ideally lead to a higher conversion rate. 
If we do not have any further data from the customer besides the selection of a certain product category, for example because he is a new DOUGLAS customer, he is most likely still undecided about his purchase decision. In this case, a Showcase Ad can most likely positively influence the customer's choice and thus lead to a maximization of traffic on the brand page and to more conversions. 
How are Showcase Ads different from our other ad options?
In the next section, we'll go into more detail about what the difference is between it and Douglas Marketing Solutions' two other ad options. Included in our Audience Ad Bundle so far have been:
Split Teaser (2 SKUs) and

Catalogue Spotlights.
Together with the Showcase Ads, we now offer a bundle that allows a brand to highlight its TOP SKUs or new product highlights in the respective product categories of the DOUGLAS online store. 
A Catalogue Spotlight is the simplest of the three ads: It is placed within the product listing and serves especially to highlight a SKU (product). It stands out in the product listing and thus increases awareness of the brand's key SKU. In doing so, the ad integrates very natively.  A split teaser, on the other hand, is ideal for highlighting two SKUs. The placement of the ad is also more advantageous because, as the name suggests, it "splits" the product list horizontally and is much more present than a Catalogue Spotlight. 
However, since the Showcase Ad is placed "above the fold" and with this pole position has an even better placement than the Split Teaser, it is accordingly the Ad that promises the greatest awareness and the most conversions. Nevertheless, a brand with a combination of at least two ad options fares best and achieves the greatest chances for more traffic on the brand page. 
When are Showcase Ads particularly useful?
As with all other ad options of the Audience Ad Bundle, the goal of a Showcase Ad is to maximize the visibility of a brand. By placing targeted ads with the right customizers, traffic to the brand's pages is boosted, which increases conversions if the showcase ads are placed correctly. 
So booking our option for Showcase Ads is particularly useful when a brand is launching a new product, for example, or sales of a particular SKU are to be maximized. Showcase ads can also be used during peak sales periods, such as the Christmas season, to highlight product highlights or seasonal products. 
Showcase Ads – the stars of the ad sky
Our new Showcase Ads format complements our Audience Ad Bundle and guarantees massive brand awareness and category visibility. The option is available for booking now and promises our customers:
a targeted acquisition of customers, 

increased visibility of the entire brand and highlight SKUs,

more traffic on the brand page and the landing pages of the SKUs, and

the ideal option to promote new products.
For more information on our different advertising solutions, feel free to contact us – we will advise you on all our onsite and offsite campaigns and create the ideal package for you.
Latests Posts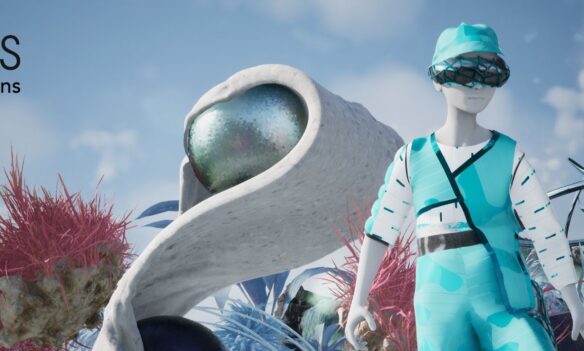 Since Facebook founder Mark Zuckerberg renamed his company FACEBOOK INC to META PLATTFORMS INC and announced that he had laid the foundation for a whole "metaverse", the English term "metaverse" has been on everyone's lips. But what exactly is it all about? Which new doors are opened for companies by such a digital universe? In this blog post, you will learn everything about the background as well as the ideas and perspectives of Mark Zuckerberg and his Metaverse and how companies like DOUGLAS can bring their eCommerce to a new level in the Metaverse. Have fun reading!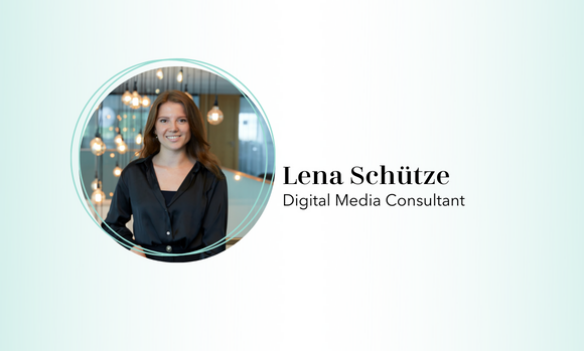 Lena Schütze is Digital Media Consultant at Douglas Marketing Solutions. With 4 years of agency experience, especially in digital media & channels for various industries from the retail, fashion & beauty sectors, she is the specialist for the digital media presence for brands. She focuses on holistic media consulting and planning along the entire customer journey with a focus on digital touchpoints. Digital native by heart - already during her master studies in Digital Business Management with a focus on Digital Marketing, Lena started in Performance Marketing on the agency side. Thanks to her experience and personal motivation, Lena is the ideal partner for brands wanting to grow in the digital media business.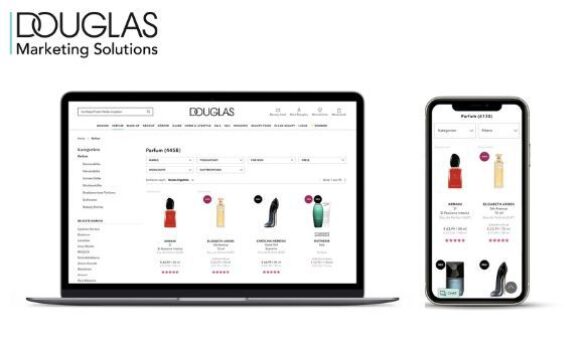 If you are aiming to increase the reach of your brand and want to make your products better known and promote them in a targeted way, you can hardly avoid retail marketing. A strategy that is individually tailored to your brand is crucial for successful implementation. But in order to be able to fine-tune this and focus the ads on exactly the right target group, we need data. All the better, then, that we at DOUGLAS MARKETING SOLUTIONS have access to a broad platform and can thus precisely analyse the buying behaviour of your target group. Instead of guessing, we help you access concrete data and invest smartly. In this article, we explain how you can develop sponsored product ads and audience ads based on data and give you the golden rules for retail marketing. Have fun reading!