Full Funnel Marketing Campaign for Carolina Herrera – Douglas Marketing Solutions interviewed by Patricia Nahrung from PUIG
Douglas Marketing Solutions, in cooperation with the PUIG Group, which among other things has the premium brand Carolina Herrera in its portfolio, worked out a full funnel marketing campaign to increase sales of the Good Girl line and especially to expand sales of the perfume Good Girl Suprême. The result was stunning, both for the Carolina Herrera company and for Douglas Marketing Solutions.
In an interview with Patricia Nahrung, PUIG's Media & Digital Marketing Manager, we talk about the campaign and why the collaboration with Douglas Marketing Solutions was worthwhile for PUIG.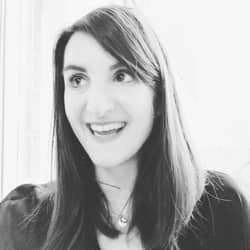 Tell us about PUIG: Who is PUIG, how long has PUIG been around and what brands are behind it?
PUIG has been setting new standards in the world of beauty and fashion with its creativity and passion for innovation since 1914. The international company is divided into three divisions: Beauty & Fashion, Charlotte Tilbury and Derma and it's one of the top players in the luxury segment. The portfolio includes Beauty & Fashion brands such as Carolina Herrera, Paco Rabanne, Jean Paul Gaultier, Nina Ricci and Penhaligon's as well as licensed brands such as Comme des Garçons perfumes. Charlotte Tilbury, with its own brand in the luxury make-up segment and derma brands such as Apivita, Uriage and Isdin. 
What is your role at PUIG?
I joined PUIG at the beginning of the year as Media & Digital Manager with cross-media responsibility for all our brands' campaigns in Germany and Austria. Before that, I was the Digital Marketing Manager responsible for all digital activations.
What points of contact do you have with DMS?
Since Q3 2020, we have been implementing digital full funnel campaigns with DMS or integrating the performance-driven on- and off-site measures into our cross-media national campaigns. For the annual strategy 2021 and also for individual full funnel campaigns, I am in intensive exchange with DMS, as we are in exchange in great detail when it comes to planning, set-up and optimisation of the campaign.
What is the importance of retail media for PUIG?
Retail Media is an important step towards more transparency in the performance of a campaign. As a brand manufacturer with great expertise in storytelling, we at PUIG are very good at generating a high level of attention and desirability for our brands through our campaigns. Range, visibility, video completions – this is what our campaigns are optimally aligned for retail media and also supports us very well in making the 'lower funnel' more transparent. Be it that offsite we reach a specific target group in a much more targeted way or that onsite we gain visibility at the moment of the purchase decision. The fact that sales-relevant KPIs are also shown for onsite and offsite campaigns is of course particularly valuable for us.
What was it about DMS that convinced you back then?
When we entered into an exchange with DMS, I was impressed by the great professionalism and transparency in the exchange. Before joining PUIG, I was in charge of retail media campaigns for Amazon at Philips, so I was familiar with retail media and the challenges you face here. At DMS, we communicated very openly and clearly what is possible – but also talked about limitations and possible challenges. The in-depth analysis and strategic derivation of the media recommendations then tipped the scales. 
Why did you decide to work with DMS?
Douglas is one of the top fragrance retailers in Germany – many consumers of our products and also consumers of our competitors buy their fragrance at Douglas and leave their data there. In addition, the company has clearly distinguished itself in recent years in its digital competence. The FORWARDBEAUTY.DigitalFirst strategy is a perfect fit for PUIG, because our company focuses on digital as well as stationary retail. This quickly made it clear that the cooperation with DMS is particularly exciting and valuable for us, because we can work data-driven here.
How did the cooperation work?
Especially for the first pilot campaign, which we launched in the summer 2020, the cooperation was smooth and exemplary. A very user-friendly briefing was followed by a detailed analysis and meaningful translation of the insights into a media strategy. The regular reporting is very clear and the recommendations derived are clearly understandable. 
What were the goals of the cooperation between PUIG and DMS and to what extent were they fulfilled?
Our goal was to test whether and how we could make the conversion-focused phases of our digital campaigns more transparent and efficient with DMS. We were able to confirm this. The offsite placements that were targeted using the DMS data mostly exceeded the objectives and benchmarks of our campaigns. The additional transparency that we have through the reporting on a sales basis was a reason for us to continue to use conversion-focused placements in our campaigns after the first test campaign.
Is there anything you would like to highlight in particular?
We are looking forward to a continued good cooperation with DMS.
Latests Posts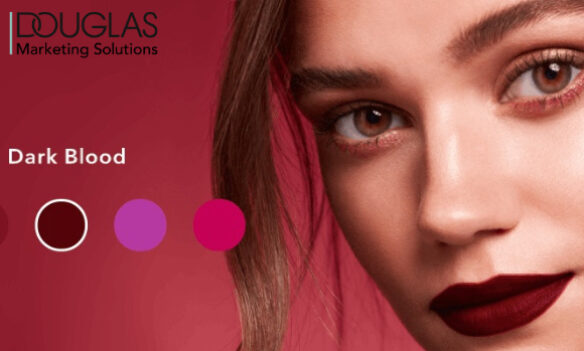 In the make-up world, shopping online can be difficult for many customers. If, for example, you don't know exactly which product you need in which colour, you may get the wrong tone. To counteract this, DOUGLAS has introduced the innovative BEAUTY MIRROR in the app: An augmented reality application within the DOUGLAS app that allows customers to virtually test make-up products. In this blog post, you can find out how DOUGLAS uses this concept to offer its customers in the online shop advice that almost feels like at the counter in the store and how the Beauty Mirror Brands benefit at the same time. Enjoy reading!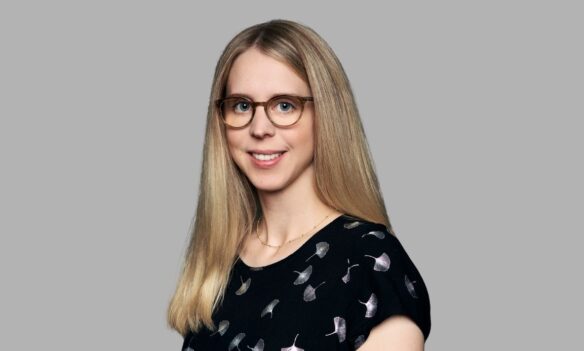 Lena Marquardt is a media specialist with over 6 years of experience in service and consulting. She looks at what is happening across all media channels with a focus on FMCG. With her particular enjoyment of figures, data and facts, she is an absolute specialist for various analyses. Furthermore, with a holistic view, she can always identify the best solutions for our clients along the entire customer journey. With her personal drive and special love for numbers, Lena is the perfect Team Lead in Client Service & Consulting.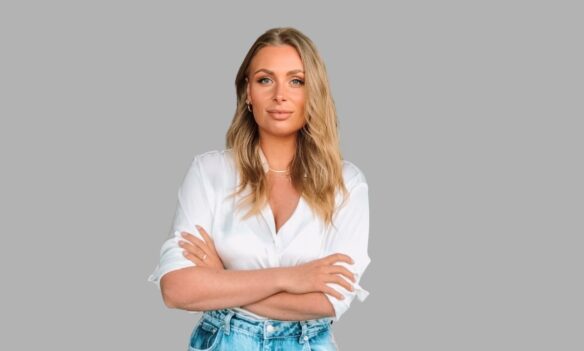 Louise has a huge passion for retail, as she comes from a long line of entrepreneurs in the luxury industry. Her creativity and ambition paved her way to online marketing. Her ability to think from a retailer's perspective as well as being a marketeer at heart, makes a career in retail media the perfect fit. Her love for cosmetics really is the cherry on top! With her 6+ years of experience in the beauty industry and 3 years in media and marketing, Louise is the destined candidate for the position of a Retail Media Manager.