The fusion of physical and digital – how the phygital world influences the retail business
Ordering and picking up groceries from a supermarket easily with your smartphone, no longer holding a restaurant menu in your hand but scanning the QR code, or paying for purchases contact-free with your smartphone. These are all changes in the customer experience that have increasingly determined the everyday life of consumers, especially during the Corona pandemic. The same goes for monitoring our health or checking whether we are near someone who is ill via an app. 
These new functions all have a common point of intersection. They are part of the changes brought about by the phygital world and also by the advancing digitalisation. But what exactly does phygital mean and which opportunities arise in marketing to further improve the customer experience and increase sales? Find out in our new blog post.
What is phygital marketing?
The word phygital is made up of the words physical and digital, and in a nutshell is the merging of online and offline activities in retail. Retailers seek to unite the offline environment with the online environment in order to leverage the best aspects of both worlds and provide the ultimate customer experience. The above examples already illustrate these efforts well. But there are other examples of phygitality.
Prominent examples are the Pokemon Go app or the Amazon Go mini-markets. With the help of an app, the customer gets access to the shop and can choose the products he needs. When he leaves the shop, they are recorded by sensors and cameras and the amount to be paid is automatically deducted from the buyer's Amazon account. In this way, almost all the classic features of a shop are dissolved. 
What constitutes phygitality is that a digital reaction triggers a physical one or a physical reaction triggers a digital one. The distinction between phygitality and other terms such as augmented reality or the Internet of Things is not so simple and is fluent in certain areas, at least where digital details complement reality. This development does not stop at business and marketing. 
Phygital marketing is also on the rise. Retailers are trying to combine the best touch points from both areas and trigger customers' emotions. The aim is to create a completely new shopping experience. The days of customers coming into the shop uninformed and being advised by salespeople are coming to an end. Today, almost every customer enters a shop with a precise intention. The desired product has been googled beforehand, reviews have been read and the customer has a precise idea of what he or she wants.
But if it is possible nowadays to view and buy the product online entirely, why is so much turnover still generated by stationary trade? The answer to this is simple: it's all about emotions and experiences. A perfume, for example, can be described online, but whether the smell really suits you can only be experienced in the shop itself.  
The future success of retailers therefore depends on whether they manage to make in-store sales coherent with online activities and offer the customer a high-quality shopping experience. In doing so, it is best that the customer does not even notice that their everyday shopping experience is made easier by the merging of digital and physical. There are a few ways to implement phygital marketing in a profitable and customer-friendly way to fix customers both online and offline and make the relationship between user and company positive.
What does phygital marketing look like in practice?
The secret of good phygital marketing is to offer customers experiences that are not yet possible offline (until now). Greg Petro, business expert and author at Forbes, reports in his article about the 'Phygical' World of retailers or brands in China that offer their customers pre-booked changing rooms or hyper-personalised scent recommendations. 
Another example of phygital marketing is the use of reward programmes. Customers show a certain buying behaviour there, which the company can use for itself in the form of first-party data. In return, the customer receives benefits such as discounts or giveaways. Data protection and data security must be taken into account here, but customers usually agree to this when they register for the rewards programme.
The Douglas Beauty Mirror, for example, allows customers to try out make-up and cosmetics online virtually with the help of augmented reality and then buy them in reality. In addition, Douglas also has terminals in some shops that aim to virtually extend the real sales floor. These directly offer customers several options:
Product information, also about those products that are not in the showroom.

Access to the web shop with direct ordering function and home delivery.

Integrated barcode scanner that reveals product information about the product the customer is currently holding in his hand.

Event announcements from the region.

Skin type tester which guides customers to the appropriate care product.
As a platform, Douglas' plan is to use technology to provide customers with an interactive experience both virtually, online, and in reality, in-store. These digital experiences are designed to engage customers across channels.
To make phygital marketing successful, two factors are widely important. One is the data collected about the target audience and the other is the technology used both in stores and online to optimise the customer experience. 
Greg Petro says: "Every retailer, from grocery to luxury fashion, needs to understand that their customers' shopping habits have permanently changed. The widespread adoption of e-commerce means that consumer expectations of service, convenience and ease of navigation must be translated to the physical shopping experience in order to entice people to shop in-store. The key to successfully merging the physical and digital worlds is investing in the tools that enable retailers to meet or exceed their customers' expectations."
Phygital marketing solutions from Douglas Marketing Solutions
Any business that also serves brick-and-mortar retailers should consider a phygital marketing strategy. This includes, for example, how new digital content can be communicated, how customer service can be involved and how personalisation for users can take place. Measuring data and constantly analysing and optimising their campaigns is also very important.
Product tests are a popular and reliable source of information about products. But how do you get customers to rate your products and share their experiences publicly? Douglas Marketing Solutions has a simple solution for all advertisers here too: the Douglas Beauty Tester. 
With the help of this advertising solution, you can quickly and credibly acquire positive opinions about products on the Douglas website. Here, too, Douglas Marketing Solutions relies on a combination of physical texture contact and digital recruitment via the CRM systems. Via social networks, these reviews can be given even more weight and be expanded.
The transition between physical and digital buying experiences is becoming increasingly fluid and therefore requires a well thought-out strategy. Contact our marketing experts and design a strategy for your company together with us. Get advice now!
Latests Posts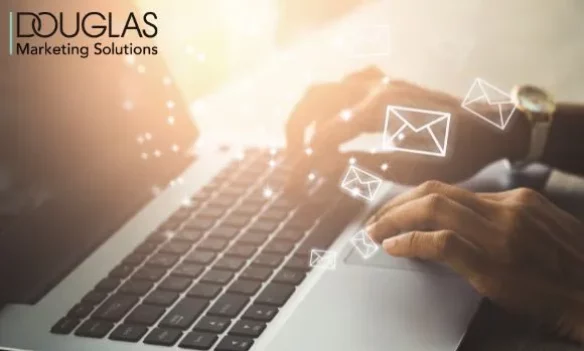 The email address is the ultimate gateway to our multimedia lives and most people keep their personal email addresses forever. Therefore, it stands to reason that many see the email address as the key to the future of digital marketing and advertising. It can identify target audiences across devices, channels and platforms and is inherently personal. Mail hashing makes it possible to reach target groups in a privacy-safe way that is highly customized and personalized. Find out exactly what mail hashing is, how it works and how it can benefit your brand in this DOUGLAS blog post. Have fun reading!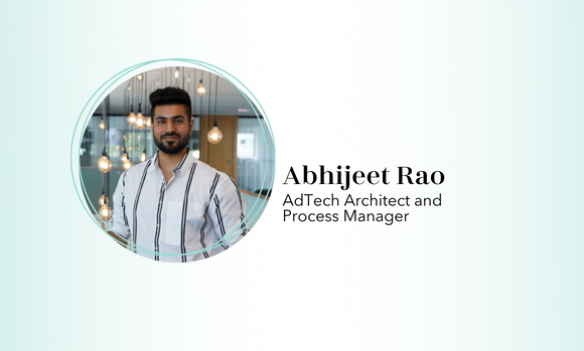 Programmatic advertising, ad operations and tech integration – this is just Abhijeet's language. He is an engineer with a digital mindset and passion for advertising technology and automation tools. With years of experience in the technical and programmatic fields, Abhijeet develops data-driven solutions that are designed to help you and your beauty brand achieve your goals.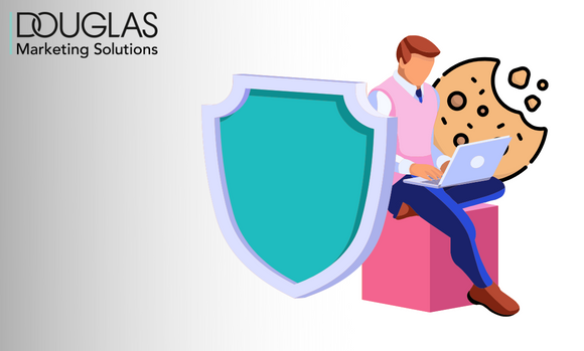 Known and feared in the advertising industry: the shutdown of third-party cookies. In 2022, the corporate giant Google wanted to discontinue third-party cookies in the Chrome browser. Last summer, however, this deadline was extended to 2023. And now the corporation is postponing the end of third-party cookies by another year to 2024. In this blog post, you'll learn everything you need to know about the elimination of third party cookies and how DMS has already been driving successful marketing strategies for years now using first party cookies and retail media. Have fun reading!