Storytelling – using online marketing discipline successfully and relevantly for users
Everyone probably knows by now that a lot of marketing is about emotions. People are guided by their emotions and needs, and this also applies to purchasing decisions. Conversely, this means for the marketing industry that measures must be chosen that appeal to people on an emotional level. Almost no tool is as suitable for this as telling a story, i.e. storytelling. In online marketing, it is already used effectively by many companies. But what exactly is storytelling and why does a brand use storytelling in online marketing? In this blog post you will find out which marketing disciplines also reach the end consumer on an emotional level.
What is storytelling?
As mentioned above, storytelling in online marketing is meant to reach people on an emotional level and awaken needs that lead to a purchase decision. Storytelling involves conveying rather dry information about products, services or the company itself in an emotional made-up story, an anecdote or even through true events. 
These dramaturgical means are used to package information that users otherwise might perceive as rather annoying or promotional, or in the worst case would even tune out, into an exciting, funny or emotional story. This can take the form of text, but images or videos are also popular since good visual content catches the user's attention. 
Due to the many possibilities in storytelling, it can be used in a very versatile way. Storytelling can be used in the online marketing mix, on social media platforms and your own website, as well as in offline marketing on television or radio. The goal of storytelling, both offline and online, is to communicate a previously defined message to the target group in such a way that it remains in the memory and, in the best case, binds the customer emotionally to the brand. Storytelling is a useful marketing tool that should be used in almost every business.
Why storytelling? – online marketing discipline of high value
Storytelling has a long tradition for us humans. We are already shaped to tell stories. From cave paintings to the Bible to the telling of fairy tales and myths – people have been telling each other stories for thousands of years. In online marketing, too, these stories are used to convey messages in an exciting or emotional way. But why?
One problem that the advertising industry has been facing for several years is the ever-increasing "banner blindness" of users. This means that users already actively fade out banner ads and no longer cognitively perceive them very strongly, and if they do, then rather as annoying. This phenomenon is based on the increasing offer of media to which consumers have already become accustomed. High-quality storytelling is therefore a change from classic advertising and offers the user added value packed in an emotional story.
In addition, retailers and companies can pursue many goals with storytelling if it is used sensibly and with high quality. These are, among others: 
a higher level of attention 

higher credibility

stronger brand positioning

a higher turnover

improved customer loyalty and acquisition

more comprehensible communication of information and messages

identification of the target group with the product or service
Storytelling is also very popular because of its versatility and the artistic freedom that lies in storytelling. Nevertheless, good stories are characterised by four factors in particular:
They are holistic, meaning that the broadest possible mass of consumers can identify with the story.

They are captivating, which means the story should not be too long and as exciting or interesting as possible for the user.

They are clearly structured, which means that although the consumer is fixated on the story in the foreground, it should convey a defined core message that the consumer can really absorb.

It is memorable, which means that storytelling does not stop when it is played out to the consumer. The consumer should talk about the story afterwards and feel the need to communicate it further.
This last point also makes storytelling so valuable for companies, because word-of-mouth marketing is still one of the most effective tools in advertising. Storytelling often makes use of the so-called hero's journey. In a hero's journey, a story is built up according to certain stages, which are basically about an ordinary person becoming a hero. This happens as the hero outgrows himself and achieves something for the community. Every person has certain promotional videos in their mind that they will never forget, that give them goosebumps or even tears. These videos are usually linked to an emotional story that conveys the advertising message. But which areas of application can be used in storytelling?
Areas of application for storytelling
Storytelling is a useful method for many companies to convince potential customers of their own product or service. Here are a few possible areas of application in which storytelling is particularly popular:
Conveying information: for example, beauty brand advertising that uses a story to convey information about their new sustainable lipstick range.

Stimulating behavioural change or enhancement: for example, a commercial for greater environmental awareness.

Motivating people to take certain actions: for example, election advertising.

Demonstrate solutions to problems: for example, a story about a garage that repairs a stone chip in the windscreen in no time at all.

Conveying experience: for example, a commercial from a non-profit organisation about social projects.

Conveying new thought processes or defining role expectations: for example, advertisements against sexism, racism, etc.
Storytelling and other effective marketing measures 
In summary, storytelling is worthwhile for any company that has the resources for really qualitative storytelling. But beware: poor storytelling quickly becomes vulnerable especially on social networks. Moreover, high-quality storytelling is time-consuming and costly. However, these are worthwhile, as the example of Douglas shows. The Let's Do Beautiful campaign mixes products, in this case cosmetics, with emotional aspects and humanity. In the campaign, the products are staged and at the same time an emotionally charged story is told, which is supposed to carry away and touch people. Read more here. 
Despite the many positive aspects of storytelling, we also want to refer to the alternatives in this section. Douglas Marketing Solutions, for example, offers its partners the opportunity to have their own products rated by beauty testers and, as in storytelling, also uses the power of word-of-mouth marketing. The Douglas beauty testers support the success of new products and bestsellers with qualitative reviews.
The possibility of social and display advertising also offers a unique reach for brands and can be individually controlled. These and other advertising solutions are good and, above all, measurable alternatives if you can't spare the time for a big storytelling campaign. 
Do you have questions about our advertising solutions or would you like advice on onsite and offsite advertising? Feel free to contact us via our contact form!
Latests Posts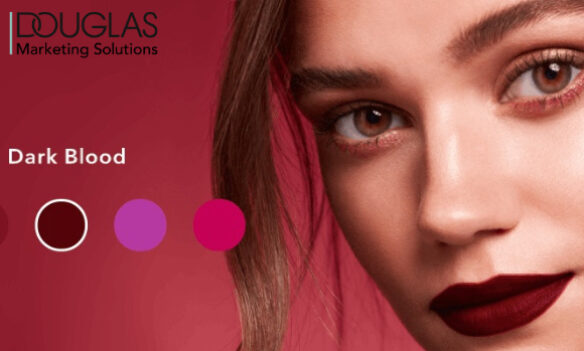 In the make-up world, shopping online can be difficult for many customers. If, for example, you don't know exactly which product you need in which colour, you may get the wrong tone. To counteract this, DOUGLAS has introduced the innovative BEAUTY MIRROR in the app: An augmented reality application within the DOUGLAS app that allows customers to virtually test make-up products. In this blog post, you can find out how DOUGLAS uses this concept to offer its customers in the online shop advice that almost feels like at the counter in the store and how the Beauty Mirror Brands benefit at the same time. Enjoy reading!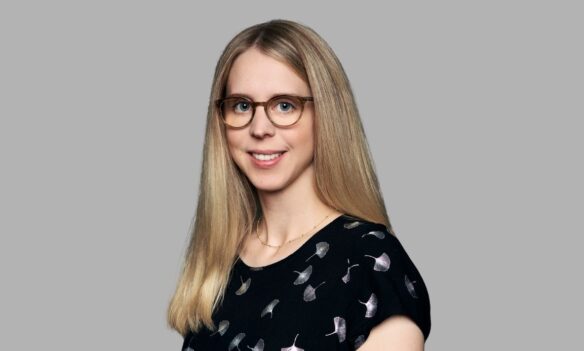 Lena Marquardt is a media specialist with over 6 years of experience in service and consulting. She looks at what is happening across all media channels with a focus on FMCG. With her particular enjoyment of figures, data and facts, she is an absolute specialist for various analyses. Furthermore, with a holistic view, she can always identify the best solutions for our clients along the entire customer journey. With her personal drive and special love for numbers, Lena is the perfect Team Lead in Client Service & Consulting.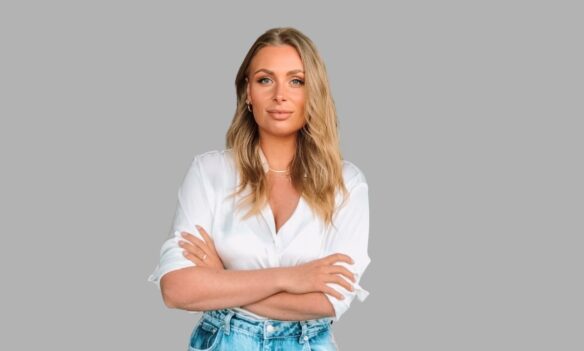 Louise has a huge passion for retail, as she comes from a long line of entrepreneurs in the luxury industry. Her creativity and ambition paved her way to online marketing. Her ability to think from a retailer's perspective as well as being a marketeer at heart, makes a career in retail media the perfect fit. Her love for cosmetics really is the cherry on top! With her 6+ years of experience in the beauty industry and 3 years in media and marketing, Louise is the destined candidate for the position of a Retail Media Manager.