How important is brand trust?
Everyone knows them, the well-known brands where you don't worry about a purchase going wrong or the products disappointing you. We all have brands that we trust because we have already had good experiences with them or the products have always convinced us. Brand trust is the holy grail for retailers and brands, because a generally high level of brand trust often goes hand in hand with enormous sales and a pole position in the respective industry. In this blog post, you can find out what brand trust actually means, further reasons why it is so important for brands and how you can manage to increase your brand trust with the help of Douglas Marketing Solutions.
What is Brand Trust?
Brand trust is a branding effect that describes the relationship between a brand and its customers. Brand trust evolves from many factors, including, for example, prestige or the reputation of the brand, the products or services, but also the type of communication plays a decisive role. Brand trust is influenced by various aspects:
Customer satisfaction: Treating customers well, communicating in a friendly manner and responding quickly and helpfully to questions and problems are enormously important for customer satisfaction. In addition, good ratings from existing customers also have an impact on brand trust.
Value for money: It is also important for your brand trust to charge the right prices for the products or services. Pricing is a fine line: if you charge too little, consumers will become suspicious and question the quality; if you charge too much, buyers will leave the brand and switch to cheaper alternatives.
Quality: A reliable, constant and qualitative offer as well as quickly accessible, relevant information must always be guaranteed. The brand should also stand out from the competition.
Competence: The brand must convey that it knows its product or service, stands behind it 100% and is an expert in the industry.
Innovation: The brand must show that it moves with the times, is open to new things and invests flexibly in the optimisation and production of new, future-proof products and services.
Emotionality: The buyer usually associates something with the brand. Maybe they bought their first baby shoes from a well-known shoe manufacturer or the daily trip to the supermarket chain around the corner was part of a rhythm that lasted for years. Emotional aspects bind buyers to brands.
Brand trust is almost always based on emotional aspects. Buyers assess whether the brand keeps its brand promise and fulfils the desired product quality. Brand trust is thus a measure of consumer confidence in the brand, which, when confirmed, leads to customer loyalty and repeat purchase decisions. When companies enjoy high brand trust, they are usually referred to as strong brands.
Why is brand trust so important for companies?
Why is brand trust so important for a company? Besides an enormous turnover and a pole position in the respective industry, as already mentioned above, there are many other reasons why it is absolutely worthwhile to invest in one's own brand trust. Here are the most important reasons and goals of brand trust:
Loyalty: strengthening customer loyalty is important for every company. Brand trust could even be seen as a basic prerequisite for customer loyalty. In this context, consumers accurately assess credibility, satisfaction and quality of service, which in turn are also reflected in sales.
Brand ambassadors: However, buyer loyalty has another goal, which is achieved through brand trust. The repurchase rate (upselling) of the buyers not only increases, but they also tell other people about the brand. Through word-of-mouth marketing, they themselves become brand ambassadors, which in turn strengthens the company's reputation.
Brand awareness: The reputation of the brand and the fact that people talk about it should also increase brand awareness.
Lead generation, engagement and conversion are three very important factors that should play a role in every company. After all, brand trust ideally also leads to the generation of new customers, customer interaction with the brand and, of course, an increased purchase rate.
Long-term cost savings: It may sound strange, but the topic of brand trust can also result in cost savings in the long term. For example, marketing efficiency increases significantly and acquisition costs decrease thanks to the high number of regular customers. Innovations are also no longer as risky for companies with a high brand trust as they are for smaller, less well-known brands. In addition, shoppers are willing to pay more for brands they know and trust.
How Douglas Marketing Solutions can help build brand trust
Especially for brands that are not yet very well known or newcomers, it is important to deliver the feeling of security and trust to potential buyers. But how exactly can you convey this feeling?
An ideal solution is to make use of the brand trust of other companies. For example, a newcomer in the beauty industry can run a campaign with Douglas Marketing Solutions. In doing so, he places his own, not yet very well-known products on the website, for example with Sponsored Product Ads or Audience Ads. Newcomers can also use the offsite campaigns of Douglas Marketing Solutions and thus the customers' trust in Douglas as a reliable beauty retailer. Douglas is the sender of the advertising, as it is played on Douglas channels. This suggests security and reliability, which are transferred to the newcomer's product. So there is actually a co-branding effect.
On the other hand, Douglas Marketing Solutions can support brand trust through good reviews. To do this, the brand can run a beauty tester campaign in which it sends product tests to CRM customers of Douglas. They then test the products and rate them on the product detail page. On the one hand, this creates more trust with the buyer when he visits the product detail page and sees that other testers have already had good experiences with the products. On the other hand, the beauty tester campaign can also generate additional new customers.
Do you have questions about other advertising solutions, do you need additional relevant information or would you like to run a campaign with us? Contact us using our contact form. We look forward to hearing from you!
Latests Posts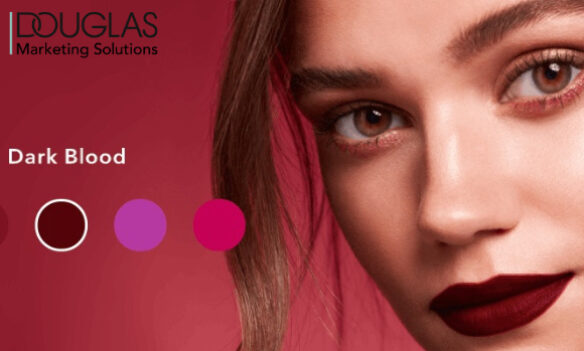 In the make-up world, shopping online can be difficult for many customers. If, for example, you don't know exactly which product you need in which colour, you may get the wrong tone. To counteract this, DOUGLAS has introduced the innovative BEAUTY MIRROR in the app: An augmented reality application within the DOUGLAS app that allows customers to virtually test make-up products. In this blog post, you can find out how DOUGLAS uses this concept to offer its customers in the online shop advice that almost feels like at the counter in the store and how the Beauty Mirror Brands benefit at the same time. Enjoy reading!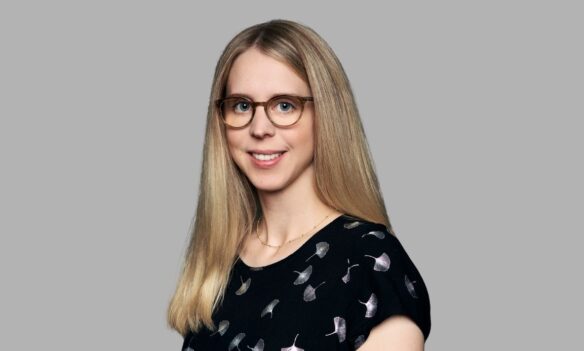 Lena Marquardt is a media specialist with over 6 years of experience in service and consulting. She looks at what is happening across all media channels with a focus on FMCG. With her particular enjoyment of figures, data and facts, she is an absolute specialist for various analyses. Furthermore, with a holistic view, she can always identify the best solutions for our clients along the entire customer journey. With her personal drive and special love for numbers, Lena is the perfect Team Lead in Client Service & Consulting.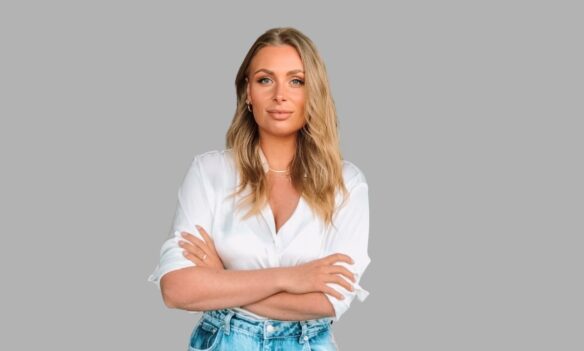 Louise has a huge passion for retail, as she comes from a long line of entrepreneurs in the luxury industry. Her creativity and ambition paved her way to online marketing. Her ability to think from a retailer's perspective as well as being a marketeer at heart, makes a career in retail media the perfect fit. Her love for cosmetics really is the cherry on top! With her 6+ years of experience in the beauty industry and 3 years in media and marketing, Louise is the destined candidate for the position of a Retail Media Manager.