The end of the third party cookie – innovative and sustainable marketing solutions for the post-cookie era
What is a third party cookie and why is it so interesting for advertisers?
Third party cookies are mostly used by advertisers to track the paths of potential customers on the internet. Third party cookies are placed on websites by ad servers, which in turn collect user data and store these data records in the browser. 
If a possible customer is interested in a certain topic, this data is collected by the ad server. If a customer visits the same page a second time, for example, he can be recognised and receives advertising tailored to his search queries.
This principle has always made it very interesting for advertisers to use third party cookies, because this way, among other things, personal user data could be measured. Among them, for example: 
which pages the user visits

how long the user stays on these pages

where the user goes from the website via links.
With this information, advertisers can create precise user profiles that allow conclusions to be drawn on the interests of the users. This applies not only within a domain, but also across many domain addresses. But this is precisely where the problem lies. At the latest since the General Data Protection Regulation (GDPR), it has become clear that "third party cookies are a discontinued model", because tracking in this form is problematic from a data protection point of view and has already become more complicated due to the fact that users must give their consent to tracking.
The third party cookie and data protection
Data protectionists criticise third party cookies precisely because they do not offer the necessary degree of anonymity and privacy, and third party providers have access to user data through tracking across several pages. Even though the GDPR does not explicitly regulate the handling of cookies, the regulation does regulate the handling of personal data. 
In the meantime, users must consent to cookies and thus to the processing of their data in order for it to be tracked. But that's not all: Google announced the end of the third-party cookie in Chrome. From the middle to end of 2023, it is to disappear completely from the scene. And not only the search engine announces the end of the third party cookie, but also browsers like Mozilla follow Google's example. So it's time for advertisers to look for alternatives in technology and strategy in order to continue to target the group that is interesting for their own company.
Advantages and disadvantages of third party cookies
For advertisers, it looks like the third party cookie initially has many advantages. It does have some positive characteristics, but negative characteristics are also attributed to the third party cookie.
Advantages of the third party cookie
On the one hand, the third party cookie has brought with it a whole range of online marketing opportunities, and on the other hand, third party providers have been able to track a lot of data easily and efficiently. Also, the advertisements played out, tailored to the user, could generate a lot of revenue. But the third party cookie does not only bring advantages.
Disadvantages of the third party cookie
On the user side, the many controversies about this type of tracking were accompanied by a great loss of trust in the website operators. For this reason, they are increasingly distancing themselves from third party cookies. 
But it is not only the website operators who seem to have had enough of third party cookies, users in particular are now annoyed and use ad blockers that automatically block cookies in the browser. Moreover, advertisers must not forget that the legal situation will soon force them to rethink. Because third party cookies are dying out, as a reminder: even Google's Chrome browser will officially end their use by mid to late 2023 at the latest. 
The alternative to third party cookies: first party data and semantic targeting
So the third party cookie has had its day. But what do advertisers do now to get valid and targeted data? There is no reason to worry, because first party data or semantic targeting are still a sustainable and innovative alternative to reach the right target group even after the end of third party cookies.
Semantic Targeting
Semantic targeting works completely without cookies. The core of this method is that the entire language is analysed and not just individual words. In particular, the content and meaning are analysed and examined for meaning or context. This is not defined by individual keywords on the page, as was previously the case, but by the website text.
The special thing about semantic targeting is that it is irrelevant where the user goes before or after visiting the website, because he or she is only shown advertisements on the topic he or she is currently occupied with. This works for content of all kinds and hits the user at the time when his interest in the product or service is greatest.
First party data 
First party data, in contrast to third party data, is not collected by third party providers but by the website operator himself and contains useful information such as:
demographic data

purchase history

status or account information (for example loyalty programmes etc.)
The user can also only be recognised by this site. The advantages of using first party data are enormous. For one thing, the risk of violating data protection regulations is very low. In addition, the data comes directly from the desired target group and, above all, first-hand, which makes this data very precise and valuable.
For companies that do not want to rely solely on their own first party data, retailers such as Douglas now also offer access to the first party data of their platform in order to continue to be able to place and market products for the right target group with precision. This gives customers considerable market insight in the exact niche they need.
Douglas Marketing Solutions scores with exclusive benefits for advertisers
Douglas Marketing Solutions helps companies who want to market their products either on the Douglas platform itself and place them more effectively, for example through Sponsored Product Ads or through Audience Ads, or who want to place them off-site, for example through Social and Display Advertising or Search Engine Advertising. Other advertising solutions, such as product reviews through the exclusive Beauty Tester programme, are also no problem for the marketing experts. 
The creation of campaigns and the precise targeting using first party data leads to both sales increases and new insights about the own target group for the customers. In addition, KPIs such as the conversion rate can be increased. 
Although companies and advertisers have so far relied on the third party cookie in Google and other search engines, in the post-cookie era there are also sufficient equivalents, if not even better, possibilities to market one's advertisements and thus one's own products profitably to the right target group.
Latests Posts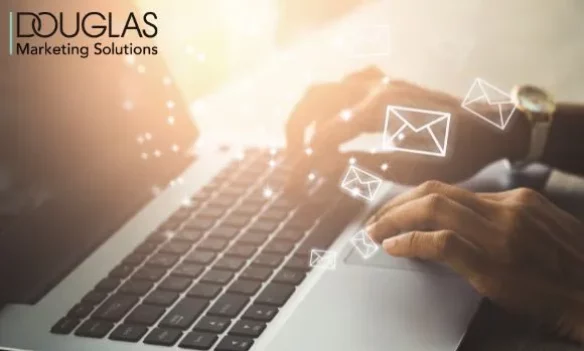 The email address is the ultimate gateway to our multimedia lives and most people keep their personal email addresses forever. Therefore, it stands to reason that many see the email address as the key to the future of digital marketing and advertising. It can identify target audiences across devices, channels and platforms and is inherently personal. Mail hashing makes it possible to reach target groups in a privacy-safe way that is highly customized and personalized. Find out exactly what mail hashing is, how it works and how it can benefit your brand in this DOUGLAS blog post. Have fun reading!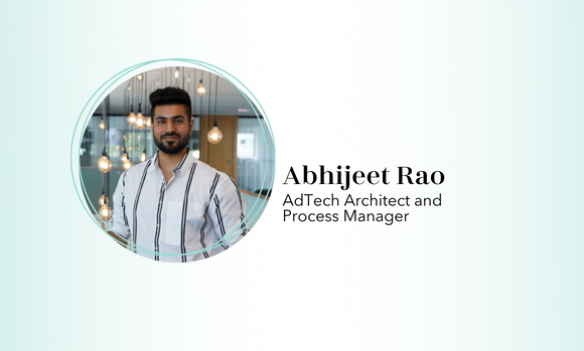 Programmatic advertising, ad operations and tech integration – this is just Abhijeet's language. He is an engineer with a digital mindset and passion for advertising technology and automation tools. With years of experience in the technical and programmatic fields, Abhijeet develops data-driven solutions that are designed to help you and your beauty brand achieve your goals.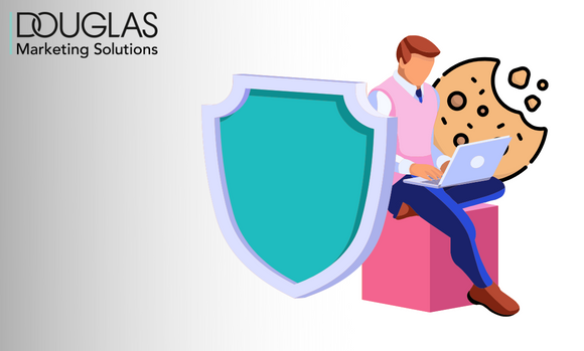 Known and feared in the advertising industry: the shutdown of third-party cookies. In 2022, the corporate giant Google wanted to discontinue third-party cookies in the Chrome browser. Last summer, however, this deadline was extended to 2023. And now the corporation is postponing the end of third-party cookies by another year to 2024. In this blog post, you'll learn everything you need to know about the elimination of third party cookies and how DMS has already been driving successful marketing strategies for years now using first party cookies and retail media. Have fun reading!