Contextual targeting as part of the strategy for retailers in the post-cookie era
Media owners and marketers should use the time before the final third-party cookie phase-out to test various alternative solutions for themselves. The cookie countdown ends in near future and marketers should then have a suitable solution ready. Especially for campaigns that need to reach target groups with the widest possible reach, contextual targeting is seen by advertisers and publishers as an answer to life after cookies are out.
The way consumers are reached and addressed will change fundamentally in the marketing industry. Either you are part of this change or you lose out. 
To make sure that doesn't happen, we explain to you what contextual targeting and contextual advertising have to do with each other, what advantages contextual advertising brings along and what trends and developments await us in contextual targeting. Enjoy reading!
Definition and meaning of contextual targeting and contextual advertising
In the online marketing context, targeting means addressing the target group precisely. Contextual targeting has been around for years, but the presumed cookie phase-out in 2023 will give this type of targeting a second chance for the big breakthrough. It describes a target group approach for online ads based on keywords and context. In online marketing, contextual targeting is also used as a synonym for contextual advertising, which describes contextual advertising that is placed on websites that fit the context. Online ads are placed in such a way that they fit the context of the search query or the website topic. 
For example, an ad for sportswear is placed next to the results of the German football league. The placement of content is controlled by automated systems based on the content of a website and linguistic elements. In order to avoid mistakes, the determination of the right keywords is enormously important. The further development of contextual targeting is semantic targeting, which tries to understand current moods and the interest of the user with the help of semantic methods. In this way, wastage is minimised and relevant advertising is displayed in a targeted manner. 
Contextual targeting is becoming increasingly important primarily because of three factors:
There are increased and stricter regulations in data protection.

Consumers are demanding more control and choice over their own data.

The end of cookies and other online identifiers provided by third parties.
What is already certain is that after the third-party cookie phase-out, there will not be just one right solution. Contextual targeting, however, will be a good fit and increasingly important for marketers and media owners to drive qualified visits and website traffic.
Contextual targeting offers benefits for everyone
Contextual targeting is beneficial for all stakeholders in the marketing industry. Publishers, advertisers and even consumers benefit from the possibilities of contextual targeting. Publishers in particular have many advantages:
Even small special interest publishers have the opportunity to generate revenue with contextual targeting, because even content for a very specific target group is contextually relevant.

No more dependence on third-party cookies.

Automated analysis means fewer keywords need to be excluded, because contextual targeting also assesses a page's sentiment, relevance and safety.

Contextual targeting ensures greater brand safety and maximum reach. 

Mis-placements are avoided as far as possible through the semantic analyses and the AI-supported contextual targeting tools, and brand suitability is guaranteed. Legal brand safety is also important for advertisers and can be kept under control with contextual targeting.

Through context-sensitive playout, publishers with contextual targeting reach consumers who are engaged with the respective topic. Since these topics are relevant to consumers, publishers achieve a much higher advertising impact, they increase consumer awareness and advertising acceptance.

Contextual targeting can also be enriched with a small amount of first-party data. These are useful for contextual targeting strategies. 

Through machine learning, contextual targeting continues to evolve, so systems understand the deeper meaning of each page.

Criteo found that contextual targeting can reach new audiences who are in a buying mindset. This can improve click-through rates (CTR) and costs per qualified visit in the mid- and lower funnel.
However, there are also benefits for consumers and advertisers:
With the ever-increasing flood of advertising, consumers develop a certain banner blindness. This can be broken by relevant advertising. Consumers pay more attention to advertising that meets their personal needs and interests.

Consumers are now used to certain personalisation possibilities in marketing and advertising. This can be provided by contextual targeting.

Contextual targeting also does not analyse a specific consumer, but the content consumed.

Unlike cookies, contextual targeting does not require explicit consent, so consumers are less likely to be put off or confused when visiting a website.

Contextual targeting allows advertisers to easily reach consumers on their preferred websites and thus at the right touchpoint. This can significantly influence the purchase decision.

Contextual targeting reaches consumers on the open internet. In this way, advertisers can at least partially prevent their campaigns from being too dependent on Facebook, Google and Amazon.
Here's what you should look for in contextual targeting and contextual advertising
Contextual targeting is in a constant evolving process. The biggest challenge will be to create contextual advertising whose results can match those of today's cookie-based advertising. Most importantly, first-party data and contextual signals must be used to target ready-to-buy audiences. We explain four pillars that – in our opinion – should not be dispensed with in contextual targeting and where cooperation with a partner would make sense.
Brand safety
Brand safety is supported by machine learning. This screens out inappropriate content and increases the reach of campaigns. It ensures that ads are only played alongside relevant and legal content. In this way, more advertising inventory can be used and the individual and correct placement of advertising (brand suitability) in the brand-compliant context can be additionally strengthened. Tip: Look for a partner who has sufficient premium publisher relationships and first-party commerce data.
Accurate image and text analysis 
Machine learning should scan all content, i.e. text as well as images, videos and audios. This is the only way to determine the all-encompassing context of the website. The artificial intelligence finds all relevant content and understands the sentiment of each website. From this, the artificial intelligence deduces where the advertisement of a particular brand is appropriately placed and where it is better not to be. Machine image processing also plays a role here. Other options, such as over-the-top video (OTT) ads and video and connected TV (CTV) are possible because not only the meaning of images, but also of audios and videos are scanned and analysed. This allows publishers and advertisers to take advantage of more inventory options.
Real-time creative optimisation
In contextual targeting, the most contextually relevant services or goods should be displayed and optimised in real time. This means that the services or products displayed are based on the most popular products from your own range and on commerce signals with contextual relevance for the user. Creative optimisation in real time also includes the option to filter by availability, location, category and other criteria.
Media Lookalikes
Media lookalikes are categories or entire pages that are similar to your own, on which a user has already been and perhaps even bought something. This information is based on contextual real-time data and newly identified commerce signals. This is the analysis of first-party data on users' website visits and category data and which recent transactions have been made. In this way, marketers can address target groups via media lookalikes and better understand the content interests of this target group and minimise wastage. They do not use any third-party data for this. Tip: For this, look for a partner who has access to as much commerce data as possible – in this case first-party data – which represents transactions from the holistic internet as comprehensively as possible.
Developments in contextual targeting using the example of contextual video tagging in the television environment
Contextual targeting, like almost everything in the marketing industry, is constantly evolving. One of the more recent developments in contextual advertising is contextual video tagging in linear television.
How Contextual Video Tagging Works
AI-based technology exists not only on the web, but now also on linear television. We explain how major television companies such as VOX and RTL used contextual video tagging:
Transcription of the programme using speech recognition software: On the one hand, a speech analysis is carried out by a speech editing software, which converts the spoken word into text files. On the other hand, sentiment analysis software is used, which automatically recognises and classifies the mood and tonality of a statement.

Preparation of metadata and keywords: The resulting metadata is prepared in such a way that it is played out for certain keywords that the client specifies in advance. The keywords are calculated in advance by an analysis tool according to the frequency/probability of display.

Playing out the advertisements: Once the keywords have been defined and the metadata has been processed, the process can begin. The previously created advertising messages, for example in banner form, are played out in certain contexts and situations. The context- or situation-related playout of the creatives takes place dynamically and through the text used in the advertising medium.
Contextual video tagging using the example of the brand 'REWE Regional' in cooperation with Ad Alliance and the media agency OMD Germany
At the end of July 2021, REWE launched a new project in cooperation with Ad Alliance and the media agency OMD Germany. For the first time, Contextual Video Tagging (CVT) was to be implemented in linear television. This took place around the VOX cooking show "Das Perfekte Dinner". The trick is to show advertising videos from REWE in connection with the preparation of the recipe. 
This works as follows: Pre-defined keywords such as "fresh", "fruit", "vegetables", etc. trigger the playout of the advertising messages. Here, the screen splits. The programme continues in a smaller window and the rest of the screen takes the form of a frame split, which is used for the contextual advertising, i.e. the large-format special ad. In this case, for example, an advertisement for fruit or vegetables at REWE. This works with the help of the Contextual Video Tagging method defined above. This also ensures that the ads are only played in a positive context. 
The ProSiebenSat.1 PULS 4 Group also launched a Contextual Ads Tool this year, which allows its customers to address target groups even more specifically via contextual targeting. Customers can decide whether they want to run campaigns on air or/and online and in which context. In doing so, customers can choose between many topic areas, such as holidays, beach, romance or technology and innovation.
Contextual targeting with Douglas Marketing Solutions
Douglas Marketing Solutions works closely with its partner Criteo and can therefore network with 20,000 advertisers and brands worldwide. This data pool offers enormous opportunities for Douglas Marketing Solutions' partners as well. More advertising solutions and case studies of previous campaigns can be found on the website. Feel free to contact us for further questions about working with Douglas Marketing Solutions. We look forward to meeting you and your brand!
Latests Posts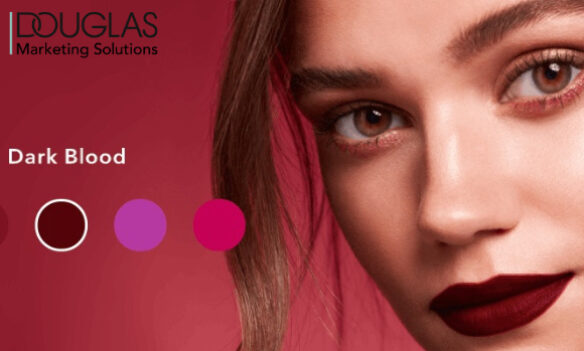 In the make-up world, shopping online can be difficult for many customers. If, for example, you don't know exactly which product you need in which colour, you may get the wrong tone. To counteract this, DOUGLAS has introduced the innovative BEAUTY MIRROR in the app: An augmented reality application within the DOUGLAS app that allows customers to virtually test make-up products. In this blog post, you can find out how DOUGLAS uses this concept to offer its customers in the online shop advice that almost feels like at the counter in the store and how the Beauty Mirror Brands benefit at the same time. Enjoy reading!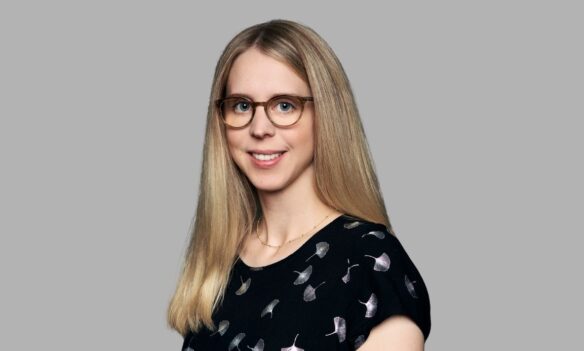 Lena Marquardt is a media specialist with over 6 years of experience in service and consulting. She looks at what is happening across all media channels with a focus on FMCG. With her particular enjoyment of figures, data and facts, she is an absolute specialist for various analyses. Furthermore, with a holistic view, she can always identify the best solutions for our clients along the entire customer journey. With her personal drive and special love for numbers, Lena is the perfect Team Lead in Client Service & Consulting.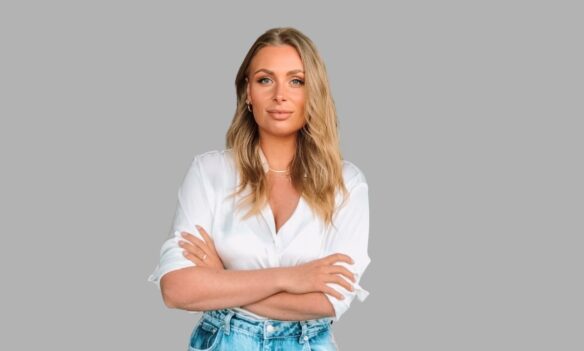 Louise has a huge passion for retail, as she comes from a long line of entrepreneurs in the luxury industry. Her creativity and ambition paved her way to online marketing. Her ability to think from a retailer's perspective as well as being a marketeer at heart, makes a career in retail media the perfect fit. Her love for cosmetics really is the cherry on top! With her 6+ years of experience in the beauty industry and 3 years in media and marketing, Louise is the destined candidate for the position of a Retail Media Manager.