The next big thing: social commerce – live shopping on social media and other platforms
Social commerce is the promotion and sale of products via social media and other platforms. Customers interact with the company through likes, comments or private messages, often during a livestream. What additionally distinguishes social commerce is a fluid customer experience without media discontinuity.
Social commerce is nowadays operated by many popular social media platforms in conjunction with the major retailers or e-commerce platforms. For example, Twitter has entered into a cooperation with the American supermarket chain Walmart. In the USA, TikTok and Shopify have been cooperating for a long time, but since the beginning of 2021 they have also been cooperating in Germany. Instagram, Pinterest and Facebook and Meta are also doing everything they can to get in on the live shopping trend.
Which trends will determine the social commerce market in 2022? What role will community commerce play and how can your company be part of the trend? We will give you the answers to all that in this blog post. Let's go!
Ongoing and rising trends as well as innovations in community and social commerce
The social networks and platforms are currently engaged in a real battle when it comes to the topic of social commerce. Community commerce in particular plays an important role. Community commerce means entertaining content that is created by creators or influencers in cooperation with brands. We show some trends of the platforms in the community commerce sector, but also in social commerce in general, which will probably develop, crystallise and intensify in 2022.
Across platforms, two trends will probably continue to prevail and increase in relevance. The first is the video-first approach, which means that brands in the social commerce context should place particular emphasis on high-quality video content. The simple reason for this is that video content is seen more often by users and is therefore more relevant.
On the other hand, user-generated products will make up a significant part of social commerce. Involving users in the design of a product generates high user engagement and re-share value, which companies should see as an opportunity. This starts with individually designed lipstick caps and goes all the way to giving consumers a say in entire fashion collections. 
Provision of shops integrated in the network
A big trend in social commerce will be the in-app checkout. This way, the user can be inspired by the app and buy the product without leaving the app or the network. The online shops are thus directly integrated into the app. Instagram is already interacting with this system and the other networks also have plans in this direction. The biggest advantage of this type of social commerce is that the user journey is not interrupted, the customer has to click less and thus faster and better conversions are achieved. The buying process is quick and uncomplicated for the customer. Augmented reality is also expected to be used for social commerce purposes on Facebook and perhaps Instagram in the coming year.
Shopping links: TikTok and Pinterest are catching up
TikTok is currently in the process of taking the younger target group from Facebook, Snapchat and Instagram. It is succeeding above all through its increasingly important video content. The video platform now determines many trends, has recognised the potential of social commerce and is working diligently on expanding its shopping functions. Similar to Instagram, the shopping links, swipe up features or the Shop Now button on TikTok are mainly used by influencers who carry out cooperations with companies. 
Through the partnership with Shopify, it is also possible for small and medium-sized businesses to advertise on TikTok and connect their product catalogue to the platform. This offers interesting opportunities for merchants, especially in terms of targeting, ad creation, and tracking. It is also likely that TikTok is working on introducing an in-app checkout like Instagram.
Pinterest also has a partnership with Shopify and therefore offers many advantages to small and medium-sized businesses. In addition, Pinterest is used as a visual search engine and inspiration platform. Since the product catalogue can also be connected to the platform here, companies can specifically post their products as pins and lead them to the online shop via Pinterest. In this way, Pinterest enables users to have a seamless shopping experience.
TikTok as a pioneer of trends in social commerce
In addition to the shopping links already mentioned, the video platform is also a pioneer of many more trends that can be worthwhile for brands. One of them is the Branded Hashtag Challenge, in which brands sponsor hashtag challenges. TikTok describes why this is so effective: 
"TikTok's Branded Hashtag Challenge (we call it HTC for short) is revolutionising the nature of the advertising industry. By tapping into users' need to express themselves, HTC is changing the way businesses interact with their audiences. It transforms consumers from passive spectators into active participants. The HTC has the power to put your brand at the centre of cultural movements and turn your audience into co-creators, decision-makers, followers, buyers and most importantly, ambassadors."
TikTok also aims to offer marketers on the platform the ability to link their product catalogue from the online shop, integrate their products directly into TikTok and then also embed those products into organic content. This is possible through partnerships with Shopify, Square, Ecwid and PrestaShop, among others. Other well-known providers will be added. 
In addition, there are other attractive features and facilitations for marketers and influencers to operate social commerce. The Branded Content Toggle, for example, makes it possible to mark videos from creators as paid collaborations with a simple click. The Customised Instant Page is a brand's landing page on TikTok that loads in a fraction of a second and allows consumers to watch videos or discover different content. 
In addition, the video platform plans to soon offer open application campaigns, where companies post campaigns for creators to apply to. The TikTok Creator Marketplace is a self-service portal where brands can find a variety of creators that suit them. In addition, TikTok's self-service portal Creative Exchange is currently being tested in Germany, which helps companies create powerful ads by connecting them with vetted creative service providers.
Chatbots and shopping function in messengers
Instant messengers such as WhatsApp or Facebook Messenger have been used rather less by consumers to interact with brands or merchants, and they are not yet often seen as a business channel by companies either. This interaction is also called conversational commerce. But a chatbot on these channels offers companies greater efficiency and customers easier customer service. The use of chatbots in messengers is already on the rise and will continue to increase throughout the year.
WhatsApp will also introduce a shopping function. Consumers will then be able to view the shop via WhatsApp and also chat with the company about certain products before buying anything. 
Social Commerce at Douglas
Douglas' mission is clear: the next big step is to transform itself from a one-stop shopping destination for beauty to a one-stop inspiration and shopping platform for beauty and health. Douglas is also focusing on using its own commercial platform to drive social commerce and inspire customers. This shopping experience works through broadcasting and streaming. More specifically, through the DOUGLAS LIVE format. Here are a few facts about DOUGLAS LIVE's strategy and figures:
DOUGLAS LIVE already exists in 8 countries.

Live streaming takes place 2-3 times a week between 6 and 10 p.m. and in Germany almost every day, but soon it will be streamed permanently.

The video-on-demand DOUGLAS CLIPS has already been launched. Creators can produce 60-second videos and tag the product.

47 percent of the customers are between 16 and 30 years old.

60 percent of DOUGLAS LIVE users consume via app.
And this is how DOUGLAS LIVE works:
Key opinion leaders (influencers) and industry partners with their own beauty advertisers or brand ambassadors who have an idea of their own brand's products come to the platform and create content in the form of live streams or short clips.

The content is later tagged and used for recommendations and personalisation.

Customers and users visit DOUGLAS LIVE and learn about products and their use from influencers and brand ambassadors.

Users can add products from the livestream or the clips directly to their shopping cart and complete their purchase without leaving the Douglas platform.
Yassin Hamdaoui, Head of Global Social Commerce, Data Management & Innovations at Douglas says: "The goal of DOUGLAS LIVE is to become the next content platform for beauty." With DOUGLAS LIVE, companies have the opportunity to create their own profile, stream permanently (via influencer or their own brand ambassador) and build a community. You can find more information in the DOUGLAS LIVE blog post or directly at Douglas Marketing Solutions. We are also happy to advise you on other advertising solutions for your brand. Feel free to contact us!
Latests Posts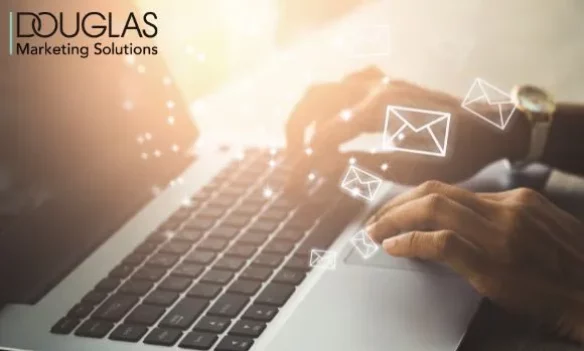 The email address is the ultimate gateway to our multimedia lives and most people keep their personal email addresses forever. Therefore, it stands to reason that many see the email address as the key to the future of digital marketing and advertising. It can identify target audiences across devices, channels and platforms and is inherently personal. Mail hashing makes it possible to reach target groups in a privacy-safe way that is highly customized and personalized. Find out exactly what mail hashing is, how it works and how it can benefit your brand in this DOUGLAS blog post. Have fun reading!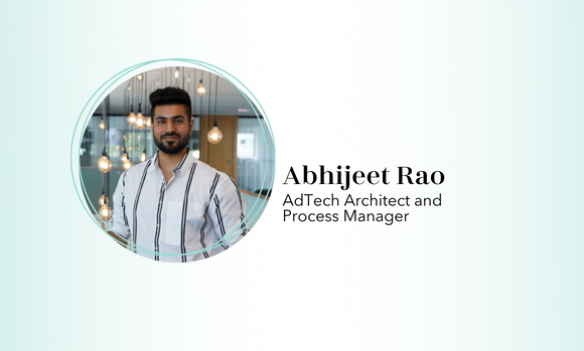 Programmatic advertising, ad operations and tech integration – this is just Abhijeet's language. He is an engineer with a digital mindset and passion for advertising technology and automation tools. With years of experience in the technical and programmatic fields, Abhijeet develops data-driven solutions that are designed to help you and your beauty brand achieve your goals.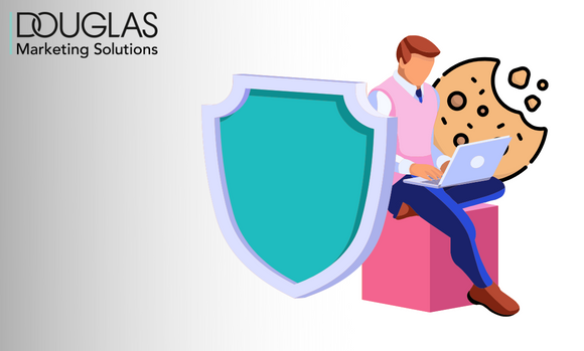 Known and feared in the advertising industry: the shutdown of third-party cookies. In 2022, the corporate giant Google wanted to discontinue third-party cookies in the Chrome browser. Last summer, however, this deadline was extended to 2023. And now the corporation is postponing the end of third-party cookies by another year to 2024. In this blog post, you'll learn everything you need to know about the elimination of third party cookies and how DMS has already been driving successful marketing strategies for years now using first party cookies and retail media. Have fun reading!