Douglas Marketing Solutions: Marketing Use Cases for Bestsellers and Launch of Beauty and Beyond
Douglas Marketing Solutions advises each customer individually, depending on their needs and products. New products or product launches have to be marketed differently than bestsellers and products that already exist on the market. We explain the funnel model and what role it plays in the marketing of products depending on the marketing use case. This blog post is primarily intended as a guide to help brands understand our way of marketing at Douglas, while also providing tips on how to most successfully bring products to consumers. Enjoy reading!
Funnel marketing as a prerequisite for the different marketing use cases
The marketing funnel is widely known in our industry and should be used just as widely. Nevertheless, we explain the three phases of the funnel because they also play a crucial role in the way we look at and approach products.
The marketing funnel consists of three phases:
Upper-Funnel (Awareness-Phase). 

Mid-funnel (consideration phase) 

Lower-Funnel (Conversion-Phase or Purchase-Phase)
In the awareness phase, brand awareness should be created or strengthened. This can increase the willingness to buy somewhat. The customer mainly informs himself in this phase. Therefore, one should provide enough information about the product and try to give the consumer a safe feeling.
The consideration phase is known for the fact that the customer already has some prior knowledge, but is still undecided. Often, the customer compares products in this phase in order to form a stronger opinion. Here, attention should be drawn once again so that the customer does not decide in favour of the competitor's product.
The conversion phase or purchase phase may have the highest conversion rate, but the lowest number of users. Users in this phase are closest to making a purchase. They are often only looking for the best offer or a trustworthy merchant. A call-to-action then gives the customer the final push towards purchase.
You can find further and more detailed information on the marketing funnel in a blog post on this topic. PUIG also reports on the implementation of a full-funnel marketing campaign with Douglas. 
Marketing Use Cases: Launch
How does Douglas Marketing Solutions proceed when partners want to launch new products on the market? First of all, it depends on how far the brand awareness of the brand already reaches. If the brand is already widely known and wants to introduce a new product, we speak of line extension. 
The counterpart to this is innovation. We use this marketing use case primarily for brands that are still rather unknown, but also for already well-known brands that want to introduce a new product in a completely new category. We will gladly explain to you how we proceed in the different marketing use cases, which audience is to be addressed and which goals are pursued.
Innovation
The Marketing Use Case Innovation / New in Category is mainly about launching completely new products or products in completely new categories. As an example, a cosmetics brand could launch a new bath oil that is to be marketed. The goal here is clearly to increase awareness of the product message and educate users about the superiority of the product to get them to consider and test it for the first time. 
In this marketing use case, we work on offsite channels primarily with social and display ads. In this case, video ads generate awareness while static ads provide more consideration. Onsite marketing on Douglas is also used. Audience ads are mostly used here, which also generates more awareness. The Douglas Beauty Tester can also be used here as support.
The target group for these marketing measures is primarily relevant clusters of the Douglas Beauty segmentation in the form of users with interest or interaction in the appropriate categories and topics. Here, 70 percent of the focus is on generating awareness and 30 percent on consideration.
Line Extension
The marketing use case Line Extension is used when the brand is already known but is launching a new product in an existing line. With the Line Extension, similar measures are taken as with the Marketing Use Case Innovation, but the objectives are weighted differently. The focus here is 50 percent on generating awareness and 50 percent on consideration.
Therefore, a similar number of offsite measures are carried out as onsite measures. The aim is to increase the level of awareness in order to attract attention and make a first attempt. Relevant clusters of the Douglas Beauty segmentation, i.e. users with interest or interaction in suitable categories and topics, also represent the target group here.
Marketing Use Cases: Bestseller or Pillar Support
When it comes to promoting products that have already been launched on the market, perhaps even bestsellers, we talk about the Marketing Use Cases Seasonal or Specific Peak and Always on. In the case of Specific Peak, the aim is to highlight bestsellers particularly strongly at times of high sales, such as Christmas. In the marketing use case Always on, best-selling products are promoted permanently. 
Specific Peak
The Specific Peak is mainly used in particularly high-turnover periods, for example during the Christmas season or Mother's Day. The aim is to draw the attention of as many customers as possible to offers and products, and to encourage them to make a purchase.
Specific peak marketing is cross-channel marketing. This means that both offsite and onsite measures are taken. These include, above all, sponsored product ads for conversions in the onsite sector. These are supported by audience ads. But offsite measures are also used. The goal is to always remind potential customers of the products in order to become the first choice. 
The target group addressed are users with interest or interaction in suitable categories and topics, buyers of one's own brand or of competitor brands and their look-a-likes. The weighting of the goals is primarily on more consideration (60 percent) in order to generate traffic and increase sales. In addition, 20 percent of the focus is on awareness and 20 percent on purchase.
Always on
The marketing use case Always on is used especially when sales are to be increased continuously. This is reasonable especially for best-selling products that should be permanently visible in the shop. Sponsored Product Ads supported by Audience Ads are also best used for this. We do not recommend offsite marketing in these cases, as there is already widespread awareness here. The focus here is 60 percent on consideration and 40 percent on purchase. As with the Specific Peak, the measures are also optimised for traffic in order to generate conversions. In the Always on marketing use case, the proportion of sales-oriented measures is the highest. The aim of these measures is to remain in the consumer's memory, to trigger up-selling and cross-selling or repeat purchases. We define the target group for Always on as users with the intention to buy and shoppers of their own brand.
If you are interested in these use cases, we would be happy to explain more to you and your brand in a personal conversation. Just contact us or take a look at our blog and learn more about already implemented cooperations and our advertising solutions.
Latests Posts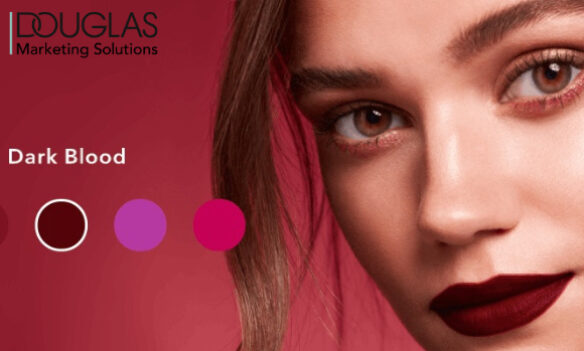 In the make-up world, shopping online can be difficult for many customers. If, for example, you don't know exactly which product you need in which colour, you may get the wrong tone. To counteract this, DOUGLAS has introduced the innovative BEAUTY MIRROR in the app: An augmented reality application within the DOUGLAS app that allows customers to virtually test make-up products. In this blog post, you can find out how DOUGLAS uses this concept to offer its customers in the online shop advice that almost feels like at the counter in the store and how the Beauty Mirror Brands benefit at the same time. Enjoy reading!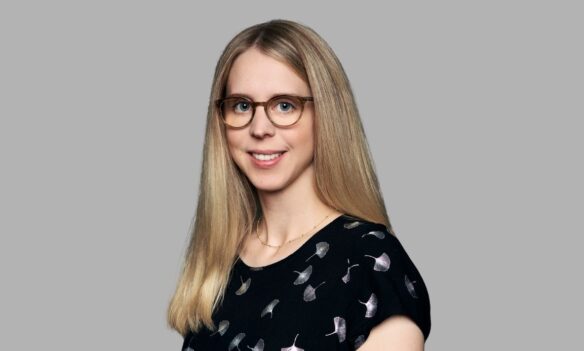 Lena Marquardt is a media specialist with over 6 years of experience in service and consulting. She looks at what is happening across all media channels with a focus on FMCG. With her particular enjoyment of figures, data and facts, she is an absolute specialist for various analyses. Furthermore, with a holistic view, she can always identify the best solutions for our clients along the entire customer journey. With her personal drive and special love for numbers, Lena is the perfect Team Lead in Client Service & Consulting.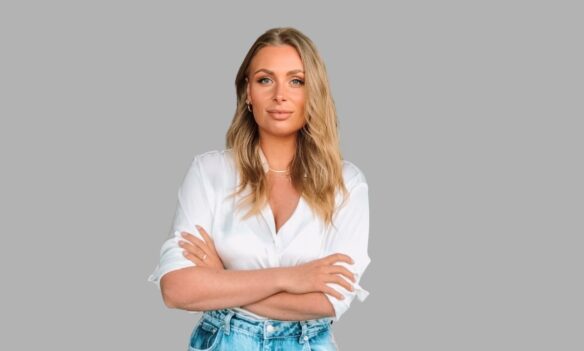 Louise has a huge passion for retail, as she comes from a long line of entrepreneurs in the luxury industry. Her creativity and ambition paved her way to online marketing. Her ability to think from a retailer's perspective as well as being a marketeer at heart, makes a career in retail media the perfect fit. Her love for cosmetics really is the cherry on top! With her 6+ years of experience in the beauty industry and 3 years in media and marketing, Louise is the destined candidate for the position of a Retail Media Manager.