Customer loyalty – customer retention through retargeting
A major goal of various marketing measures, which offer the advertising industry enormous added value, is customer loyalty. But how does a brand manage to retain customers? First of all, it should be said that often an interplay of many marketing measures must take place in order for a customer to become loyal to a brand. From Audience Ads to Sponsored Product Ads, there are marketing measures to make customers aware of products and, in the best case, to bind them. Another option is retargeting. But what is retargeting, why do companies like Douglas use it and how does Douglas Marketing Solutions work with it? Find out in this blog post.
What is retargeting and why does it strengthen customer loyalty?
For many people who know anything about marketing, the word retargeting will not be a foreign one. Retargeting or remarketing is a marketing measure or a type of targeting in which advertisements are strategically placed in order to bring back users who have already visited a page and, ideally, to close a sale. This is done on the basis of data already collected from previous website visits. The goal of this targeting is a new or repeated conversion.
And why exactly do advertisers do this? There are many good reasons for retargeting. For one thing, a target group is addressed that has already shown interest in certain products or services. The target group has therefore already had contact with the brand and offers more qualified visitors as well as less wastage. On the other hand, lists can be created with the data of user profiles that have been successfully reached with retargeting. These users are then perceived as high-value users and targeted with other products. If the offer is convincing, the customer is likely to buy regularly. This strengthens customer loyalty. 
This is also strengthened by personalised retargeting. Various follow-up strategies can be pursued, and personalised retargeting can also generate a higher ROI through higher customer loyalty. Moreover, remarketing is a perfect complement to other online marketing measures, such as SEO. Retargeting can look different. Here are a few possibilities that fall under retargeting measures:
Discount and coupon promotions.

Offering items that the user has clicked on but not purchased.

Offering items that the user has placed in the shopping basket but not purchased.

Offering new items that are similar to the items viewed.

Offering new items after the user has completed a purchase.
Why Douglas uses retargeting
For Douglas, retargeting is the best performing measure in the display area when the goal is to sell goods. For Douglas also says that in retargeting the target group is already defined. They are the website visitors of the last few days who have been inspired or have even already put their favourite products in the shopping basket, but for some reason have not bought them. 
These visitors are therefore on the verge of making a purchase and have already reached the end of their customer journey. This is what makes them so incredibly valuable for Douglas' online marketing. The value of these visitors is based on the fact that, as a rule, you have to invest significantly less in customers who are about to make a purchase than in other consumers who are still at the beginning of the funnel.
However, not only the clearly defined target groups play an important role in Douglas' retargeting, but also the advertising media, mechanics and environments cannot be ignored. Each factor is analysed, optimised and questioned again and again in a data-driven manner. Testing is the be-all and end-all in display advertising. But even at Douglas, of course, the budget is not invested to a 100% in remarketing only. The visitor or new customer first has to get to the web shop in order to then fall into the target group of the retargeting measures. A very large share of the media budget is used for these marketing measures, because remarketing works best in combination with other measures. These include prospecting and branding, but also SEA and SEO. The interactions between the channels are enormous and you can only be successful with the right marketing mix.
Silke an Mey is Interim Team Lead Display Advertising at Douglas and says: "Retargeting is essential for us because the potential is enormous and the visitor only needs a little "push" to buy. Of course, we would not want to leave this turnover lying around. Of course, it is precisely these aspects that make retargeting highly exciting for retail media industry clients! Every manufacturer wants their products that have already been added to the shopping cart to then be bought afterwards."
How does retargeting work at Douglas Marketing Solutions?
Douglas Marketing Solutions promotes almost all products, including the ones from the industry, with an internal budget. Douglas Marketing Solutions' clients can also book retargeting into campaigns through retail media targeting visitors. This often happens because the industry likes to see its own products in focus. So these should not be shown mixed with other products in ads to avoid competition from the start. 
In this context, retargeting is also constantly put to the test. Networks and publishers such as Facebook and Criteo are currently testing possible measures to reach visitors even more specifically where the industry itself can control the campaigns. Douglas Marketing Solutions provides the target groups for this. These target groups are defined, among other things, by first party data, which provides considerable market insight and brings more conversions.
You can find out what kind of campaigns Douglas Marketing Solutions offers its partners, what the cooperation looks like and what other advertising solutions are available for your company on our website or in a personal conversation.
Latests Posts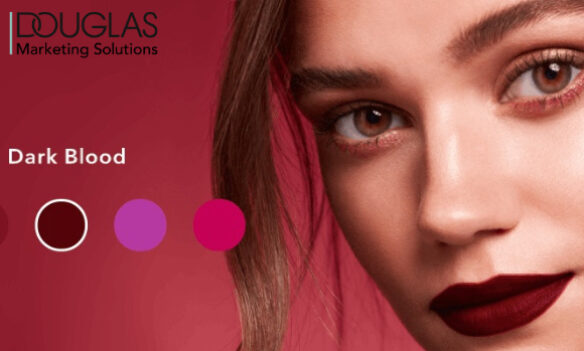 In the make-up world, shopping online can be difficult for many customers. If, for example, you don't know exactly which product you need in which colour, you may get the wrong tone. To counteract this, DOUGLAS has introduced the innovative BEAUTY MIRROR in the app: An augmented reality application within the DOUGLAS app that allows customers to virtually test make-up products. In this blog post, you can find out how DOUGLAS uses this concept to offer its customers in the online shop advice that almost feels like at the counter in the store and how the Beauty Mirror Brands benefit at the same time. Enjoy reading!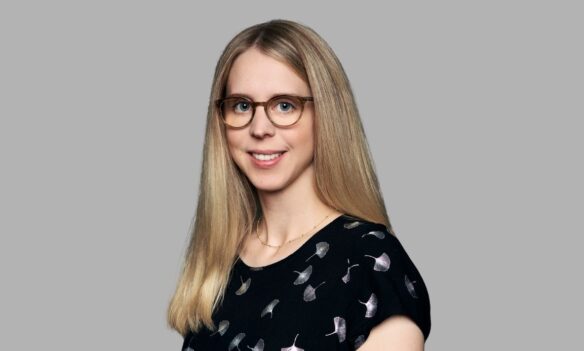 Lena Marquardt is a media specialist with over 6 years of experience in service and consulting. She looks at what is happening across all media channels with a focus on FMCG. With her particular enjoyment of figures, data and facts, she is an absolute specialist for various analyses. Furthermore, with a holistic view, she can always identify the best solutions for our clients along the entire customer journey. With her personal drive and special love for numbers, Lena is the perfect Team Lead in Client Service & Consulting.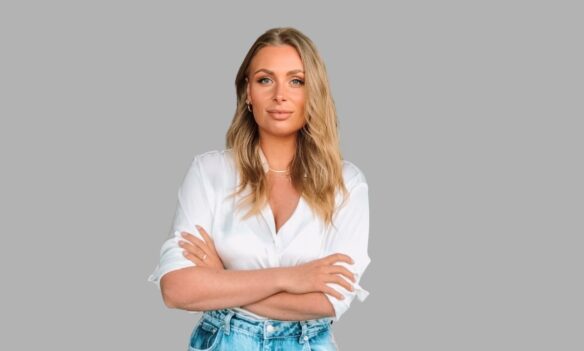 Louise has a huge passion for retail, as she comes from a long line of entrepreneurs in the luxury industry. Her creativity and ambition paved her way to online marketing. Her ability to think from a retailer's perspective as well as being a marketeer at heart, makes a career in retail media the perfect fit. Her love for cosmetics really is the cherry on top! With her 6+ years of experience in the beauty industry and 3 years in media and marketing, Louise is the destined candidate for the position of a Retail Media Manager.