Live shopping boom in China: record sales of 15,000 lipsticks in 5 minutes
Shopping via livestream has triggered a real boom in China. In 2020, Chinese online retailers doubled their sales with this form of teleshopping. This has given rise to an industry with a turnover of around €134 billion, 50,000 livestreams per day, and 260 million views. But how sustainable is this hype?
The world of Chinese live shopping takes on a whole new dimension: €128 million turnover with only two shows – 50 million viewers during a stream with Steve Jobs – 15,000 lipsticks sold in only 5 minutes.
The pandemic has brought streaming to a higher level
Live shopping is not new to China, but the Corona pandemic has taken livestreams to a whole new level of shopping. Revenues have doubled to €134 billion compared to the previous year and about 50,000 livestreams with 260 million views make up the daily business.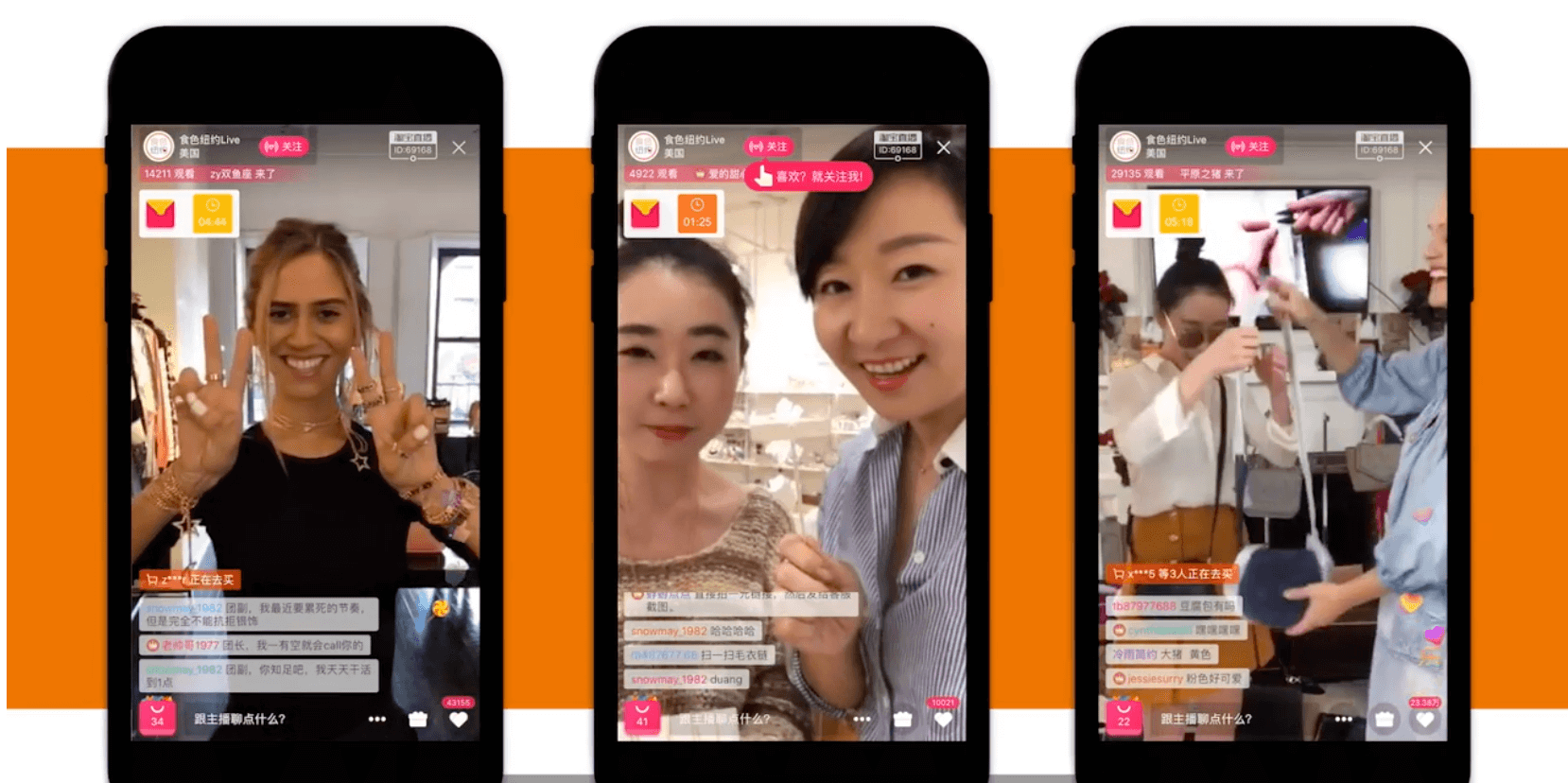 In addition, livestreams are being pushed heavily by events such as the Singles' Day shopping festival "China Double Eleven", generating record revenues. In that one day, Alibaba reported €63.77 billion and each of the 28 livestreams on Taobao reported about €12.8 million in revenue each.
Influencers fuel the market
In most cases, livestreams are moderated by influencers who present products to their followers. Meanwhile, a handful of influencers have become stars in this industry, already generating up to €240 million in sales in a twelve-hour sales show. Companies like Tesla or Procter & Gamble are using this wave of success to market themselves and their innovations in China.
However, the influencer boom is currently causing costs in this industry to skyrocket, so partnerships will only really pay off for companies once the price level has normalised. The margin for the suppliers also decreases, as the products are advertised as "nowhere cheaper" during the streams.
Streaming as the future for the whole of China
In China, you can buy just about anything online, and this is to be extended to the small towns in the provinces. Therefore, the country also prioritises livestreaming in education. For example, there is already the "Village Livestreaming College", an adult education centre for livestreaming, financed by the online giant Alibaba. The training also enables farmers to promote their produce from the field – they then get visibility through "Farmer Weeks" hosted by Alibaba.
In addition to training, the retail giant is investing heavily in technology to take livestreams across borders. With a translation tool, livestreams on Aliexpress can now be translated into English, French, Russian and Spanish. User comments are even translated into 18 languages.
With this development, Alibaba was able to expand its cross-border business and quadruple the conversion rates of some retailers.
Customers love live shopping
Live shopping is winning over more and more customers and regularly attracting them to the streams. In addition to the huge discounts, it is also the accessibility of the products and the entertainment factor that convince customers to buy. Customers are shown the benefits of the product in live, they see how and why it works. They can spend time virtually, yet live with prominent people they already follow on various channels.
The market is going through an upgrade
Due to the closed shops during the Corona pandemic, e-commerce also experienced a strong push in Europe. The topic of live shopping – especially in view of China – is gaining increased importance, so that operators of large platforms are beginning to revamp their systems. Facebook is upgrading Instagram with shop features and TikTok has already teamed up with Shopify, making live shopping a compelling theme for retailers.
Pioneer in Germany: DOUGLAS LIVE
With the DOUGLAS LIVE format, Douglas is considered a pioneer in livestream shopping in Germany. The live shopping concept, as a precursor to a social commerce platform, offers weekly livestreams where viewers are informed about a wide range of current topics, and brands can present their products. During the streams, customers can chat directly with the influencers and add the product in the stream to their shopping cart.
Sources: "Livestream shopping: The China hype or the future of e-commerce?" – https://www.omr.com  // "New way to shop now on stream"- https://www.shine.cn // "The innovations behind China's Singles Day shopping phenomenon" – https://www.mckinsey.com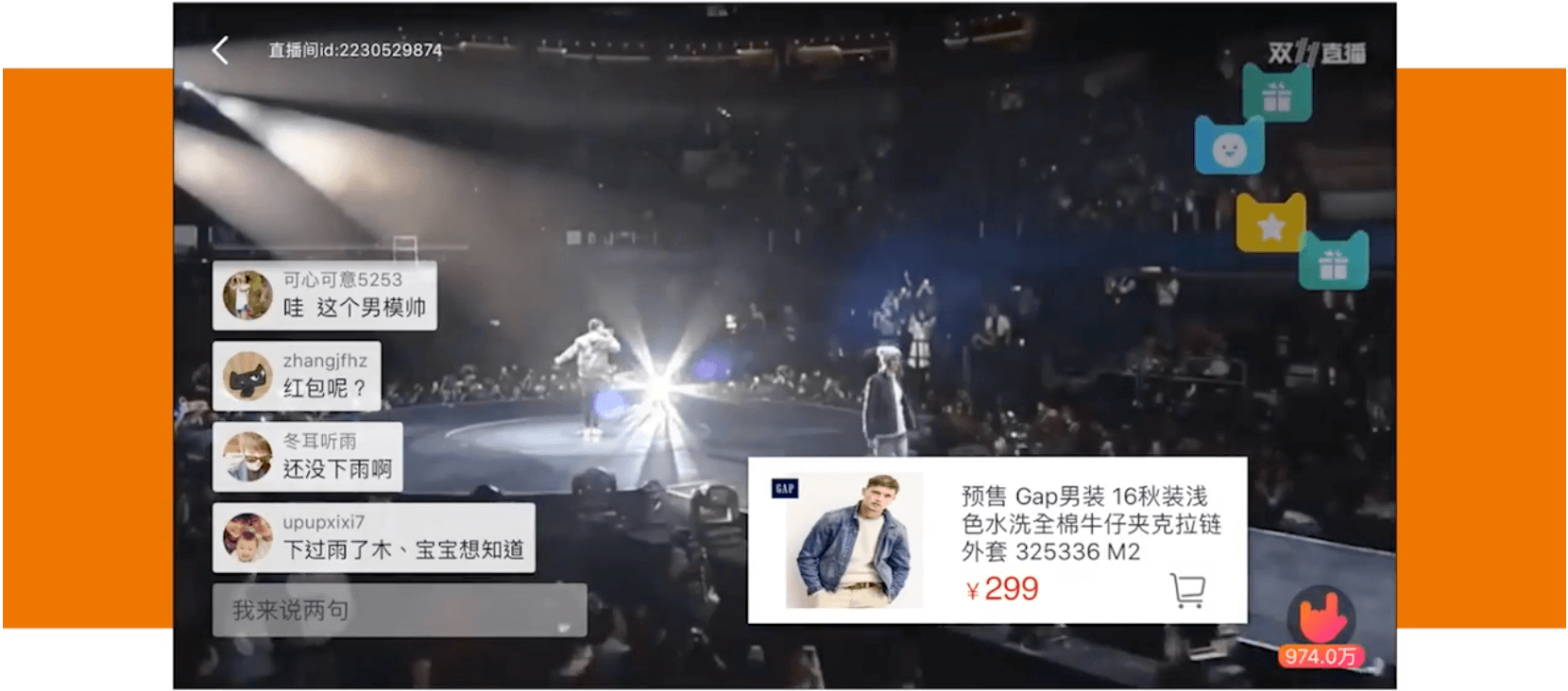 Latests Posts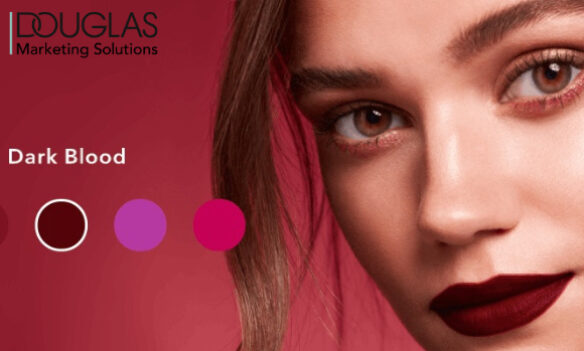 In the make-up world, shopping online can be difficult for many customers. If, for example, you don't know exactly which product you need in which colour, you may get the wrong tone. To counteract this, DOUGLAS has introduced the innovative BEAUTY MIRROR in the app: An augmented reality application within the DOUGLAS app that allows customers to virtually test make-up products. In this blog post, you can find out how DOUGLAS uses this concept to offer its customers in the online shop advice that almost feels like at the counter in the store and how the Beauty Mirror Brands benefit at the same time. Enjoy reading!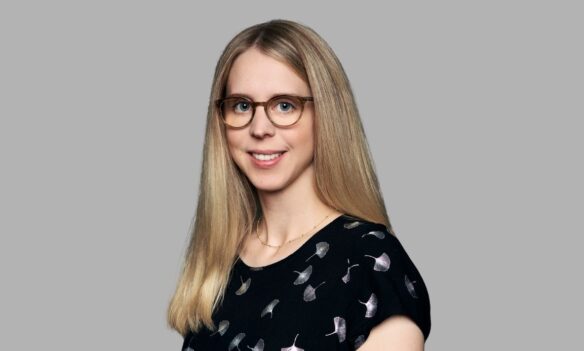 Lena Marquardt is a media specialist with over 6 years of experience in service and consulting. She looks at what is happening across all media channels with a focus on FMCG. With her particular enjoyment of figures, data and facts, she is an absolute specialist for various analyses. Furthermore, with a holistic view, she can always identify the best solutions for our clients along the entire customer journey. With her personal drive and special love for numbers, Lena is the perfect Team Lead in Client Service & Consulting.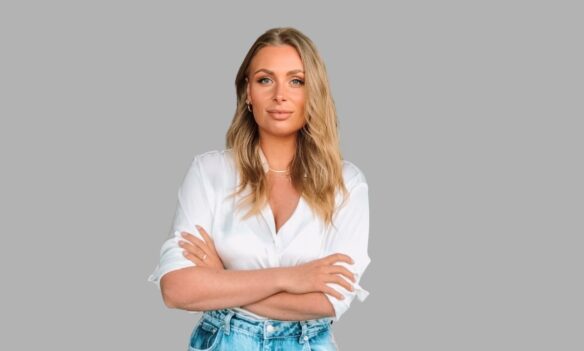 Louise has a huge passion for retail, as she comes from a long line of entrepreneurs in the luxury industry. Her creativity and ambition paved her way to online marketing. Her ability to think from a retailer's perspective as well as being a marketeer at heart, makes a career in retail media the perfect fit. Her love for cosmetics really is the cherry on top! With her 6+ years of experience in the beauty industry and 3 years in media and marketing, Louise is the destined candidate for the position of a Retail Media Manager.