Sponsored Product Ads
HOW TO: CONVINCE PROSPECTIVE CUSTOMERS
Onsite-Campaign on Sponsored Product Ads
Whereas offline retailers have static shelves, online stores feature dynamic product feeds. Thus, a solid online marketing strategy is required to ensurethat products are highly during Christmas season as one of the major shopping occasions of the year. Using sponsored product ads and partnering with Douglas Marketing Solutions, Biotherm's hero line "Life Plankton" secured pole position in Douglas' online shop during the holidays.
In addition to social campaigns and onsite audience ads, Biotherm invested a low five-figure budget into sponsored product ads, running from the beginning of November 2020 until the end of the year. The goal was to promote the "Life Plankton" line at Christmas time and increase sales. The campaigns was complemented by bestsellers from the "Blue Therapy" range to maximize impact.
Small investment, big impact
With a modest budget, Biotherm achieved 2.6 millions of ad impressions for its personal care line over a nine-week period. The brand successfully asserted itself in the care category during the Christmas season and amplified its share of voice at the digital shelf.
Skyrocketing success
The average ROAS (Return on Advertising Spend) for SPA in Germany is at 6-7 €, depending on category and seasonality. Biotherm, on the other hand, achieved an outstanding ROAS of almost 9 €. That means 9 € in sales for every 1 € invested in advertising. Also the average conversion rate of 12.65 % proved to be above average.
Thanks to a well-conceived investment into sponsored product ads, Biotherm not only secured premium shelf space at Douglas but also helped customers to find the perfect gift for Christmas.
Download Case Study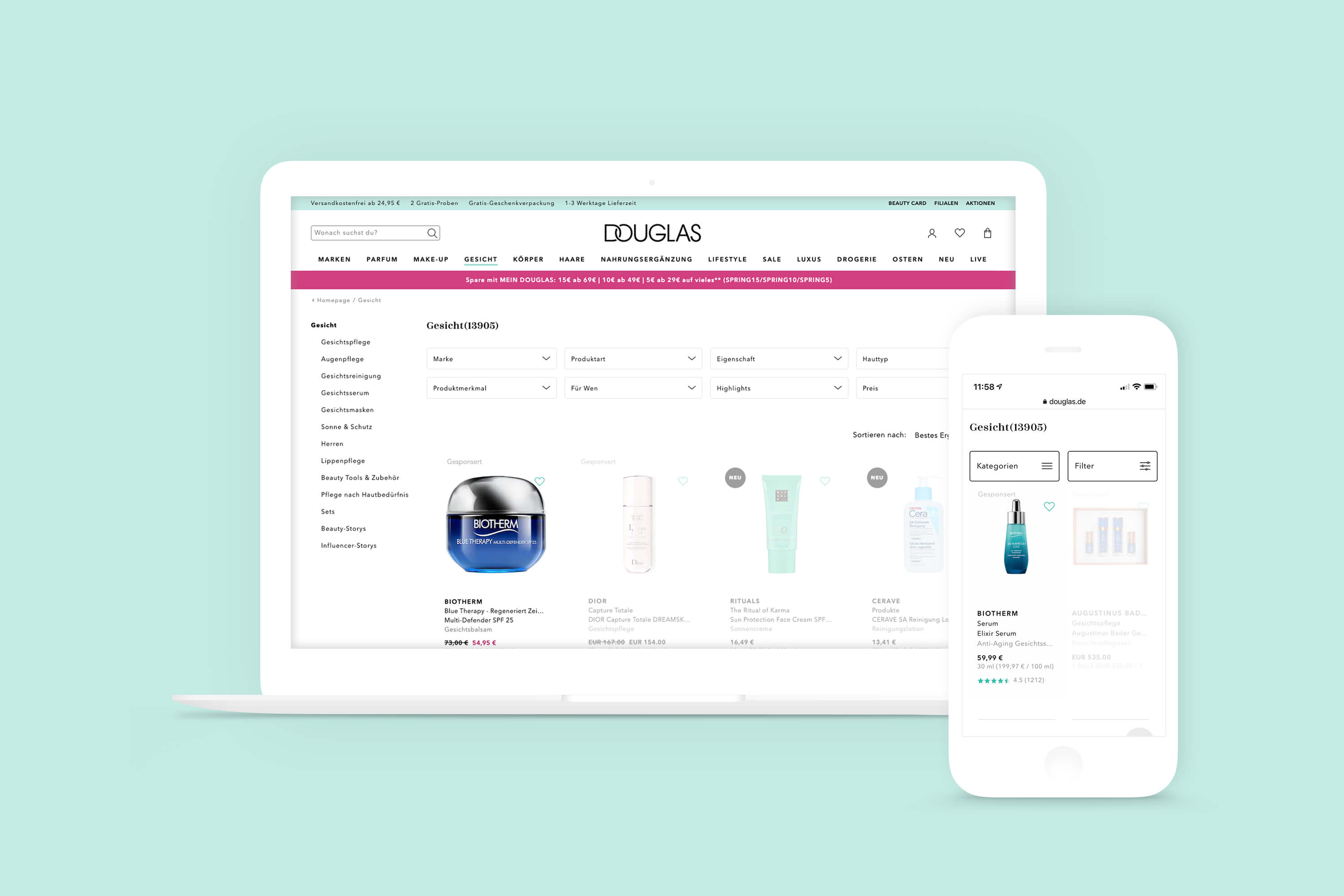 Download Case Study